New Nintendo Switch Reportedly Set for Midyear Release
Nintendo is set to release a new model of its popular Switch gaming console in 2020, according to a recent report.
The news comes from Taiwanese site DigiTimes, which says volume production for the new Switch will begin at the end of the first quarter, according to "sources from the related upstream supply chain."
DigiTimes, which has a mixed track record when it comes to reports about Nintendo, also said the Switch would have a magnesium alloy body instead of plastic and comes with a better CPU.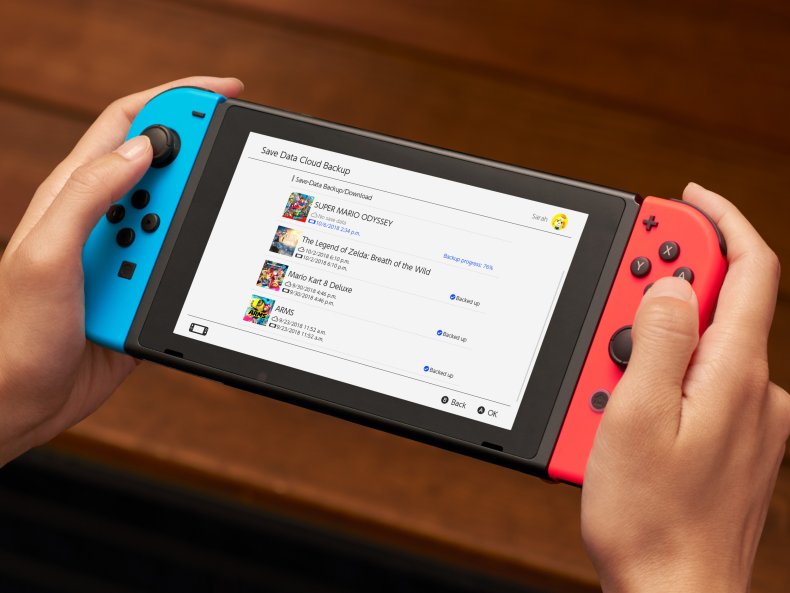 This Switch news is the latest in a long line of reports that date back to 2018. In October 2018, a Wall Street Journal report said Nintendo wanted to maintain its momentum from the Switch's initial release and stay competitive in the current market by bringing in new models.
Japanese newspaper Nikkei reported in early 2019 that a cheaper, more portable Switch was on the way and that a next-gen model was also in the works. The report said Nintendo is experimenting with a supposed high-end model and would change the Switch's usability, image rendering and operating system.
Nikkei's story corroborated a Wall Street Journal report in March that said both versions of the Switch could be released as early as the summer of 2019. To make the "mini" Switch more cost-effective, Nintendo would take out features like the Joy-Con vibrations, the Journal said.
The reports of a cheaper, more portable Nintendo Switch came true when the Nintendo Switch Lite was released in September 2019, one of three models of the console currently available. The other two are the original model, which was released in 2017, and a similar one with more battery life, which was released in August 2019.
In a CNET hands-on event with the Switch Lite in July, Nintendo of America President Doug Bowser told the outlet that the handheld console is not a "sequel" but an alternative to the original Switch. He also said another Switch would be coming in the future.
With Sony and Microsoft prepared to release next-gen consoles for PlayStation and Xbox in 2020, Nintendo may decide to release its new Switch model to keep some of its market share.
Do you think a new Nintendo Switch model will be released in 2020? What do you hope is announced in the new Nintendo Direct? Let us know in the comments section.