Nonbinary Gender on Birth Certificates Will Likely Be Banned in Oklahoma
A bill banning the identification of non-binary gender on birth certificates has passed in the Oklahoma House and Senate, heading to Governor Kevin Stitt's desk today.
The summary of Senate Bill 1100 said that it "requires the biological sex designation on a birth certificate to be either male or female and prohibits a nonbinary or any symbol representing a nonbinary designation," adding that "the measure declares an emergency."
The bill would also prohibit people from changing the gender on their birth certificates.
Stitt is expected to sign the bill into law. Last fall, he issued an executive order to stop the Oklahoma State Department of Health (OSDH) from issuing nonbinary birth certificates.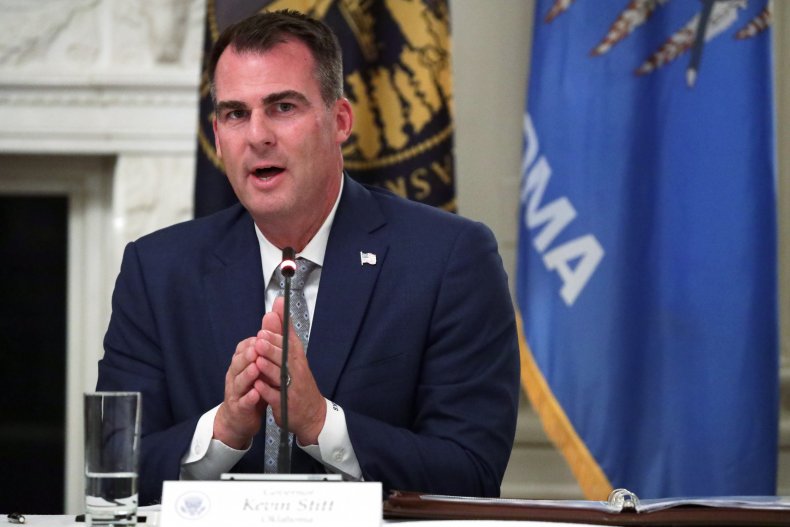 In his condemnation of the OSDH, Stitt declared, "People are created by God to be male or female. Period."
Although SB 1100 passed easily in the Republican-dominated legislature, receiving 75 yes votes and 16 no votes in the statehouse on Thursday, Democrats held it up with hours of debate.
Oklahoma City Representative Mauree Turner, the only nonbinary member of the legislature, said she "cannot help but feel this bill is a personal attack," according to the Tulsa World.
Tulsa Representative Monroe Nichols also argued that the bill served no useful purpose, KWTV-DT reported. "What are we doing?" he asked. "The cops don't want it. The physicians don't want it. We are not instructed to do it biblically?"
The house author of the legislation, Tulsa Representative Sheila Dills, closed the debate by saying, "The question before us is very simple. Do we want the truth on a birth certificate, a legal document, representing a person's biological sex, or do we want a lie."
Dills also said, "Regarding this bill, my truth is based on my faith and science," according to KWTV-DT.
In the 2022 legislative session, the Human Rights Campaign is tracking over 310 pieces of legislation identified as anti-LGBTQ+, including more than 135 bills that are specifically anti-transgender.
Several Republican-led states are considering bills modeled on Florida Governor Ron DeSantis's so-called "Don't Say Gay" law, which prohibits teachers from discussing sexual orientation and gender identity with children in schools.
Iowa, South Dakota and Utah have passed laws to ban transgender girls from participating in sports, with similar bills under consideration in other states.
Meanwhile, the office of Child Protective Services in Texas has opened at least nine investigations of child abuse into parents seeking gender-affirming treatment for their children.
Newsweek reached out to Governor Kevin Stitt for comment.