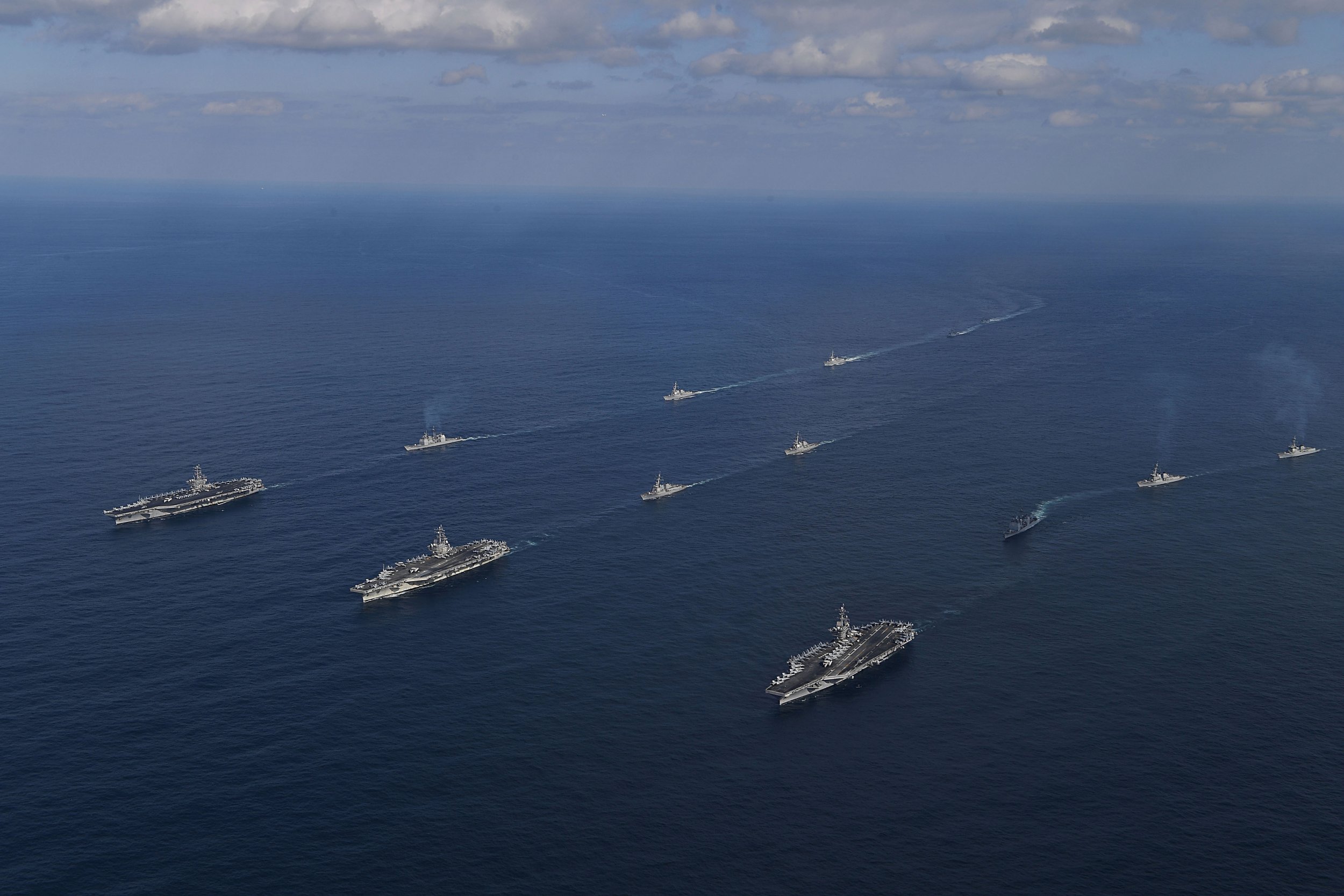 North Korea accused the United States of creating the "worst situation ever" by bringing "nuclear war equipment" for rare, massive drills off the Korean Peninsula.
In a letter to U.N. Secretary-General António Guterres, North Korea's U.N. Ambassador Ja Song Nam said the U.S. was "running amok for war exercises by introducing nuclear war equipment in and around the Korean Peninsula."
Ja also contended that the U.N. Security Council was ignoring "the nuclear war exercises of the United States [which] is hell bent on bringing catastrophic disaster to humanity."
"The U.S. nuclear war exercises ... are clearly threats to international peace and security," he continued.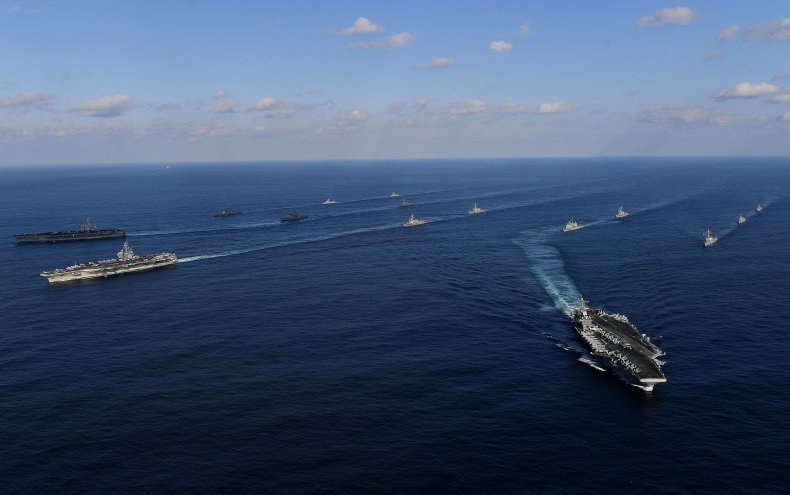 Three U.S. nuclear-powered aircraft carrier strike groups began conducting joint drills in the Pacific on November 11 for the first time in a decade. The largest U.S. warship in Asia, the USS Ronald Reagan, was joined by the USS Nimitz and the USS Theodore Roosevelt for the four-day exercise, set to conclude Tuesday.
The massive naval exercise coincided with President Donald Trump's first trip to Asia since entering office, during which the North Korean threat has played a major role. In a speech to South Korea's national assembly last week, Trump called on the rogue state's flinty dictator, Kim Jong Un, to cease long-range missile tests and embrace denuclearization.
"The weapons you are acquiring are not making you safer. They are putting your regime in grave danger," Trump said at the time. "Every step you take down this dark path increases the peril you face."
North Korea responded in a statement Saturday, claiming Trump "laid bare his true nature as destroyer of the world peace and stability and begged for a nuclear war on the Korean Peninsula" during his 12-day trip. The statement also referred to Trump as a "dotard," an insulting term for an old, senile person.
The president reacted to this slight in a sarcastic tweet Saturday: "Why would Kim Jong-un insult me by calling me 'old,' when I would NEVER call him 'short and fat?' Oh well, I try so hard to be his friend — and maybe someday that will happen!"
Some have accused Trump of mishandling the situation with North Korea and being far too aggressive, but his administration has supported his stance toward Kim's regime. When asked about the latest exchange in the seemingly never-ending rap battle between Kim and Trump, White House Counselor Kellyanne Conway offered a version of the schoolyard taunt "Well, he started it!"
"I think that was the president just responding the way he does to somebody who insulted him first," Conway said on ABC's This Week on Sunday.
The president is set to make a "major" announcement regarding North Korea and trade at the White House on Wednesday, after he returns from his Asia trip.