North Korea Diplomat Reportedly Alive After South Korea Said Kim Jong Un Killed Him—And It's Not the First Time
The diplomat tasked with leading North Korea's latest round of nuclear negotiations with the U.S. is once again believed to be alive after a South Korean newspaper claimed he had been executed, Seoul's spy agency has reportedly said.
Kim Hyok Chol was appointed chief negotiator for Pyongyang's special envoy in the lead up to the second U.S.-North Korea summit February in the Vietnamese capital of Hanoi. Months after the dialogue fell through with no agreement, South Korean newspaper Chosun Ilbo cited unnamed North Korean sources in May saying that Kim Hyok Chol had been executed and others top officials purged in March on the orders of supreme leader Kim Jong Un.
Questions were raised, however, when images published early last month by the official Korean Central News Agency appeared to show Korean Workers' Party Central Committee Vice Chairman Kim Yong Chol, a former intelligence chief who was among those Chosun Ilbo reported to have been punished, accompanying Kim Jong Un to an amateur art performance. CNN then cited an unnamed source claiming Kim Hyok Chol had been arrested and disciplined for his role in the failed summit, but not killed.
In the latest twist, Kim Min-ki, a lawmaker with South Korea's ruling Democratic Party, said Tuesday that the country's National Intelligence Service informed legislators that Kim Hyok Chol was, in fact, alive, according to the Yonhap News Agency.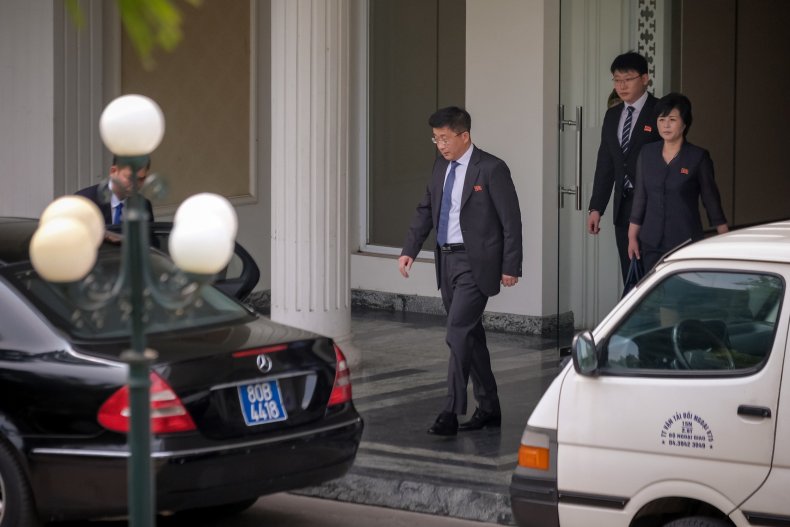 Foreign media has a long history of carrying tall tales of North Korea, including descriptions of gruesome executions and fantasies about the lifestyles of its leaders. The country's notoriously iron-tight grip on the flow of information and its strict security apparatus has often inspired outsiders to use their imagination when it comes to what's really going on within the country's borders.
Some of these reports were rooted in reality, such as Kim Jong Un's decision to have his uncle, veteran political elite Jang Song Thaek, executed in December 2013. Still, even this story of North Korea's inner political and even personal struggles was stretched by many outlets to include that he was allegedly eaten by a pack of wild dogs—a rumor traced back to Singapore's Strait Times, then the Hong Kong-based Wen Wei Po and finally, a satirical blog on Chinese social media.
In a previous case of a North Korean officially apparently falsely being reported dead, the tables were turned on CNN and Chosun Ilbo. Kim Kyong Hui, Jang's wife and the sister of Kim Jong Un's late father, Kim Jong Il, was also said by a North Korean defector to have been executed by her nephew, according to a May 2015 CNN report. This contradicted earlier claims by South Korea's intelligence agency arguing she was still alive. She was said to be poisoned in May 2014, but Chosun Ilbo reported in 2016 on historic footage of her being aired on North Korea state-run television, suggesting she had not totally fallen out of favor. The following year, Yonhap News Agency reported that Kim Kyong Hui had been spared her husband's fate and was alive, though being treated for an unspecified illness.
Just months before Jang's actual execution, Chosun Ilbo also cited unnamed Chinese sources saying that Kim Jong Un had Hyon Song Wol, a singer with whom he allegedly had an affair, killed alongside other musicians who were shot dead for spreading pornography of themselves. Not only was Hyon proven to be alive in 2014, but the all-female Moranbong Band leader was promoted to be an alternative member of the Korean Workers' Party Central Committee in 2017 and went on to represent North Korea in its first negotiations the following year with South Korea. She was even present at Kim's two trips to meet President Donald Trump in Singapore and Hanoi.
South Korea's intelligence agency too has had to admit fault. In February 2016, Yonhap News Agency cited an unnamed source familiar with North Korean affairs as saying that military chief Ri Yong Gil was executed for corruption and that South Korean intelligence officials had confirmed this. That May, however, the general was reported present at the 7th Korean Workers' Party Congress and has since been promoted at least twice.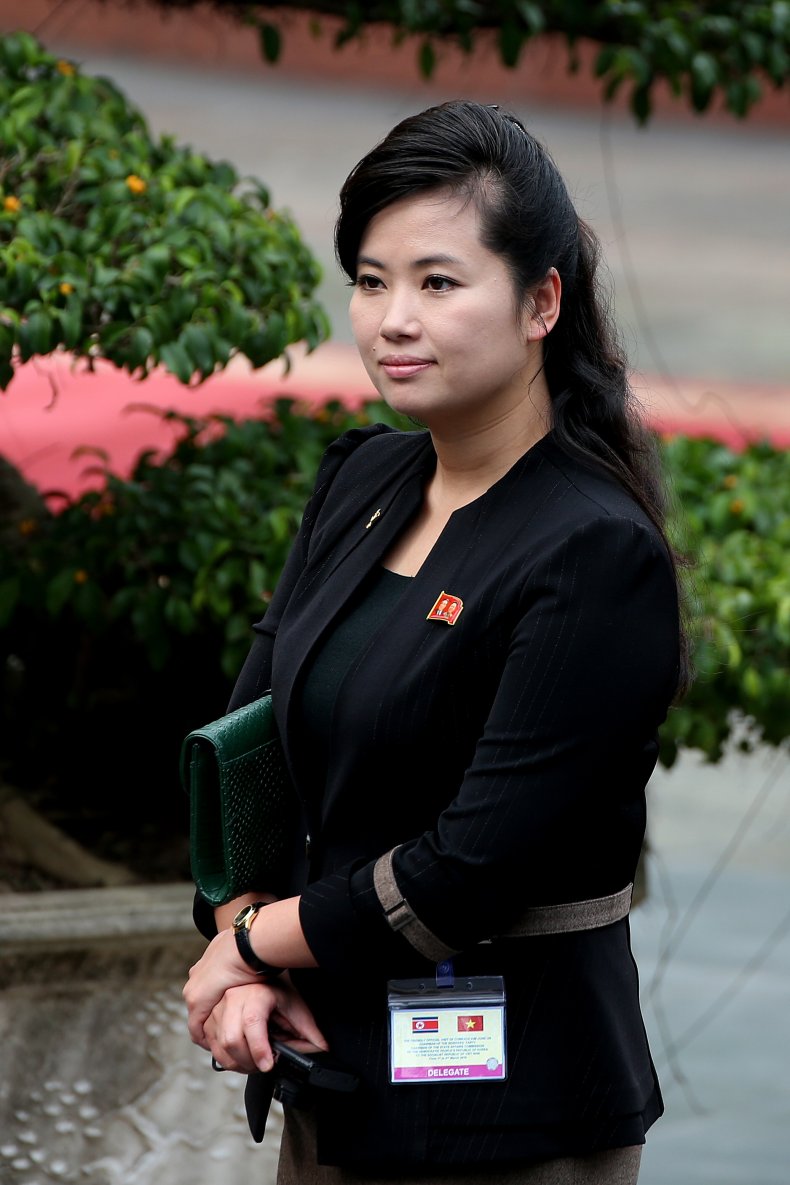 In addition to Kim Hyok Chol and Kim Yong Chol, among those reported by Chosun Ilbo in May to have been disciplined following the Hanoi summit included Kim Jong Un's sister, Kim Yo Jong, widely believed to be an increasingly influential figure in North Korean politics. The rumor had weight in that her name was not listed alongside other alternate members of the Korean Workers' Party Central Committee in April following the latest session of North Korea's legislature.

She did, however, take a seat in the country's parliament, a position for which her brother's name did not appear on the ballot in an unprecedented step. Kim Yo Jong continued to appear in state media, suggesting she retained her influential role as vice director of the ruling party's Propaganda and Agitation Department. Yonhap News Agency then reported last month that South Korean parliamentary intelligence committee's chief said it appeared Kim Yo Jong had actually been further promoted in the wake of the U.S.-North Korea meeting, citing a closed-door briefing from the National Intelligence Service.
This assessment appeared to be confirmed when she was spotted last week near her brother among seats designated for North Korea's top ten ranking officials at a ceremony for the 25th anniversary of the death of the siblings' grandfather, North Korean founder Kim Il Sung, in Pyongyang.
Kim Jong Un has sought to rebrand his country's reputation as a chronic human rights abuser and his latest meeting with Trump at the inter-Korean border has further propelled North Korea into uncharted diplomatic territory. Still, the rumor mill surrounding him and his administration has shown no signs of abating as foreign experts and media alike attempted to gain insight into the elusive, nuclear-armed state.