North Korea Erupts in Mass Celebration of Sixth and Most Powerful Nuclear Test to Date
North Koreans filled the streets of the capital Pyongyang on Wednesday to celebrate the country's latest nuclear test and its claim to be a military power.
The scientists who participated Sunday's test, which North Korea claimed it was a hydrogen bomb that could fit inside an intercontinental ballistic missile (ICBM), were paraded around the city and celebrated as heroes.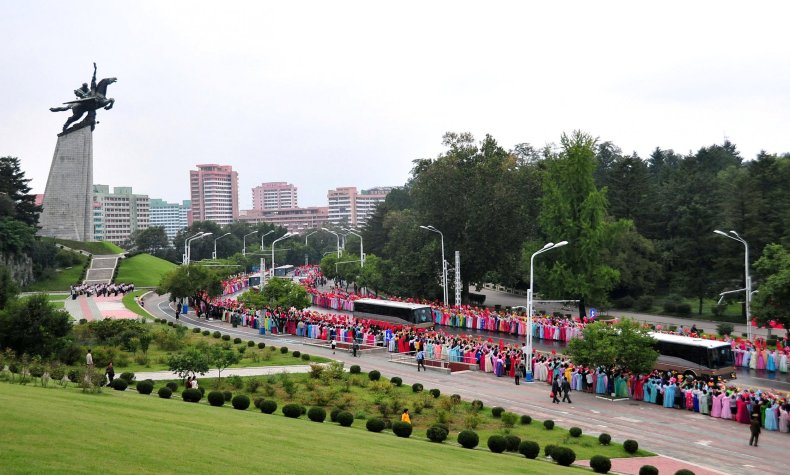 Images released by the country's state-controlled media showed a long line of buses carrying the scientists and technicians to Pyongyang's central Kim Il Sung Square, as people cheered and waved flags, flower bouquets and colourful poms-poms.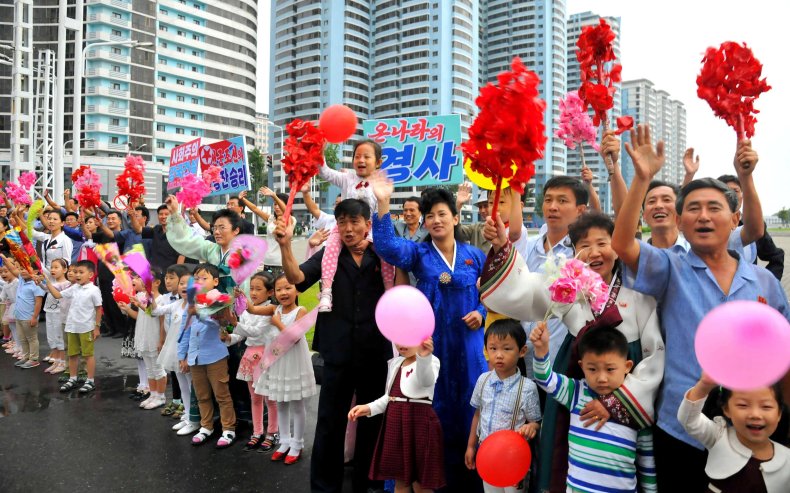 Thousands of people filled the square, where posters celebrated the country's military and a banner read: "Celebrate passionately the perfectly successful test of H-bomb for ICBM!"
Military and party officials attending the celebration paid respect to the country's former rulers Kim Il Sung and Kim Jong Il, saying the test was a "gift" to the leaders.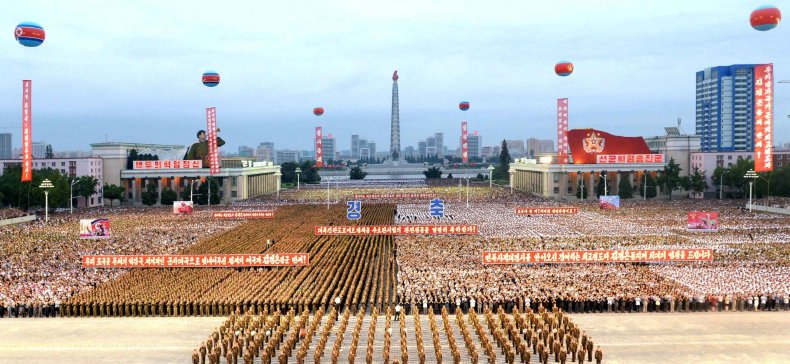 Their heir and current ruler Kim Jong Un was not present at the ceremony, which ended with fireworks lighting Pyongyang's sky above the Juche Tower.
Sunday's test caused a 6.3 earthquake and was the country's sixth and largest nuclear test to date. Widely condemned by the international community, North Korea insists its development of nuclear weapons is in self-defense although it continues to deploy bombastic rhetoric against the U.S.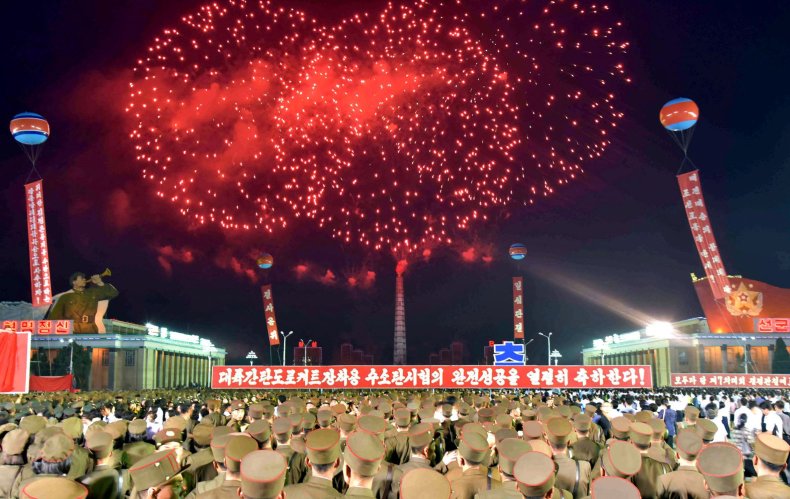 According to the state-controlled KCNA news agency, party and military officials attending Wednesday's celebrations in Pyongyang threatened "the most merciless and strongest preemptive strikes if they and the hordes of traitors finally ignite a war, faulting the entirely just self-defensive measures of the DPRK for bolstering its nuclear deterrent."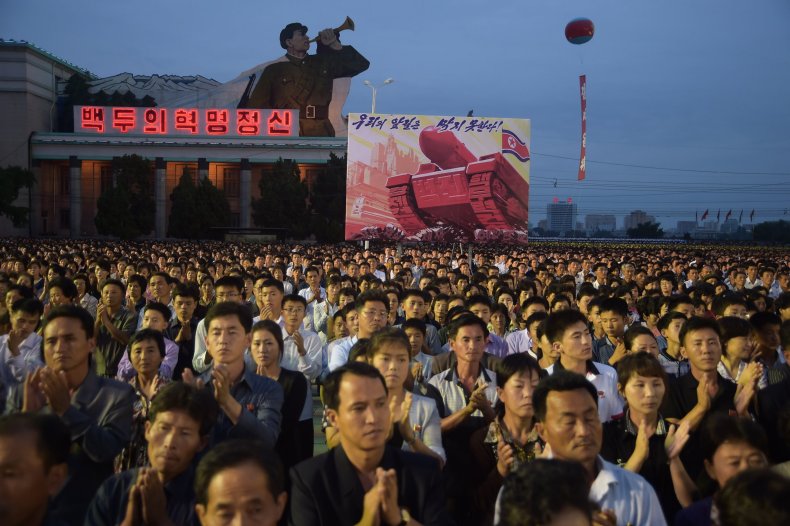 On Tuesday, North Korea's chief diplomat at the United Nations Han Tae Song warned the U.S. could expect more "gift packages," a threat North Korea's ruler Kim Jong Un has used repeatedly in the past few months.
South Korean intelligence service believe Pyongyang is preparing for a new ICBM test launch, in or around the date of 9 September, which North Korea celebrates as the anniversary of its founding.