North Korea's Kim Jong Un Willing to Use Nuclear Weapons to Counter Any U.S. Threat, Senior Defector Says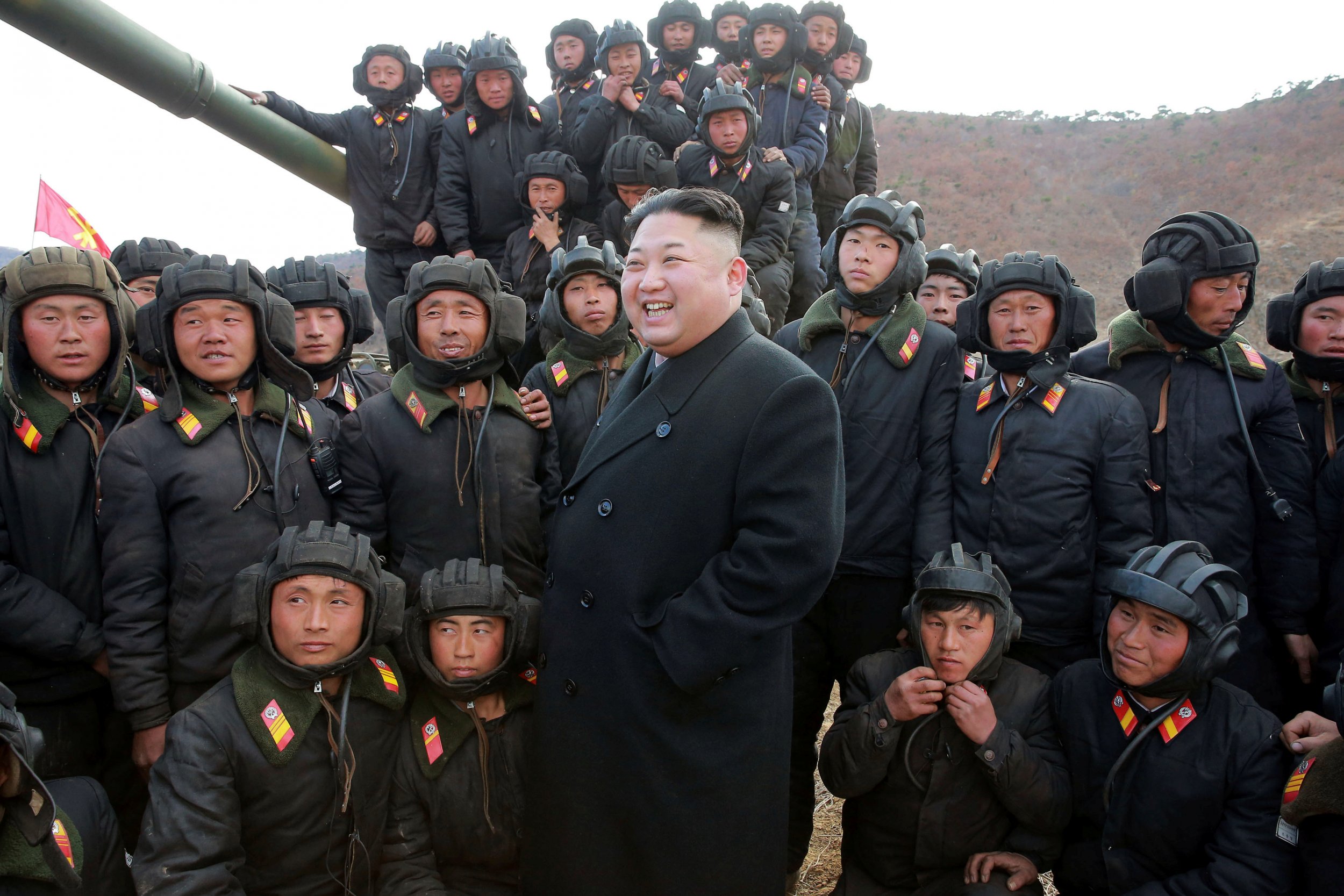 A top North Korean defector and former diplomat revealed Monday that he believed the nation's leader, Kim Jong Un, would not hesitate to use nuclear weapons to defend his government from foreign powers.
Thae Yong Ho, Pyongyang's former ambassador to the U.K. who defected in August, told NBC News that Kim was "desperate in maintaining his rule by relying on his nuclear weapons and ICBM," using an acronym to refer to intercontinental ballistic missiles, which Kim announced the country would begin developing earlier this year. North Korea has been estimated to possess about ten nuclear weapons, although some analysts have expressed doubt that the nation could fit them on long-range missiles. Pyongyang has openly pursued the development of such nuclear ICBM's in spite of repeated U.N. Security Council sanctions. The country launched another medium-range ballistic missile test on Wednesday.
"Once he sees that there is any kind of sign of a tank or an imminent threat from America, then he would use his nuclear weapons with ICBM," Tae told NBC News.
Kim became the third generation of his family to come to power after his father's death in 2011 and state-run media outlets have routinely threatened to use the full extent of its arsenal against any perceived violations of sovereignty committed by hostile nations such as the U.S., Japan and Pyongyang's neighboring rival, South Korea.
The former diplomat went on to say that Kim followed world events closely and used nuclear weapons as a deterrent from meeting the same feet as other world leaders such as former Libyan leader Muammar el-Qaddafi, who was overthrown and executed by rebels in a 2011 NATO-sponsored uprising, and former Iraqi President Saddam Hussein, who was toppled by a 20o3 U.S. invasion and later executed by a Washington-friendly government.
"If Kim Jong Un has nuclear weapons and ICBMs, he can do anything," Tae told NBC News. "So, I think the world should be ready to deal with this kind of person."
"Kim Jong Un is a man who can do anything beyond the normal imagination," he added. "The final and the real solution to the North Korean nuclear issue is to eliminate Kim Jong Un from the post."
North Korea has repeatedly dismissed the claims of defectors who have fled to South Korea and the West. In a commentary last week, Pyongyang's official Korean Central News Agency accused foreign NGO's of using defectors to undermine North Korean policy and referred to defectors as the "burlesque of human scum."
Tensions have been especially high on the Korean Peninsula since Secretary of State Rex Tillerson embarked on a tour of the Asia-Pacific region earlier this month, discussing North Korea's nuclear development with leaders in South Korea, Japan and Pyongyang's traditional ally, China. Beijing has also expressed opposition to North Korea's pursuit of long-range nuclear weapons and has signed off on sanctions against Pyongyang. Regional relations have further been strained by massive joint military drills conducted by the U.S. and South Korea this month and the deployment of the Terminal High Altitude Area Defense (THAAD) missile system by the U.S. in South Korea.