North Korea May Not Be Expanding Missile Program After All, Monitor Says Media Got It Wrong
A widely covered news story about North Korea's alleged ongoing development of ballistic missile sites misconstrued the findings of the report it was based on, according to a leading monitor.
The Stimson Center's 38 North group published a commentary Tuesday criticizing what it called a "misleading story" featured the day before in The New York Times. The newspaper cited satellite imagery analyzed by experts Joseph S. Bermudez Jr., Victor Cha and Lisa Collins to argue that North Korea was continuing its ballistic missile program by working on secret launch sites despite supreme leader Kim Jong Un's public assurances to President Donald Trump.
Leon V. Sigal, director of the Northeast Asia Cooperative Security Project at the Social Science Research Council and former Times editorial board member, argued Tuesday in a 38 North commentary that the three researchers "make no such claim." Sigal noted that the original report even mentioned that "the Sakkanmol Missile Operating Base and 15 others have long been observed by U.S. intelligence, 13 of them by Bermudez himself."
"Far from 'moving ahead with its ballistic missile program,' Bermudez notes that 'only minor infrastructure changes were observed' at this particular site since Kim Jong Un came to power in December 2011," Sigal added.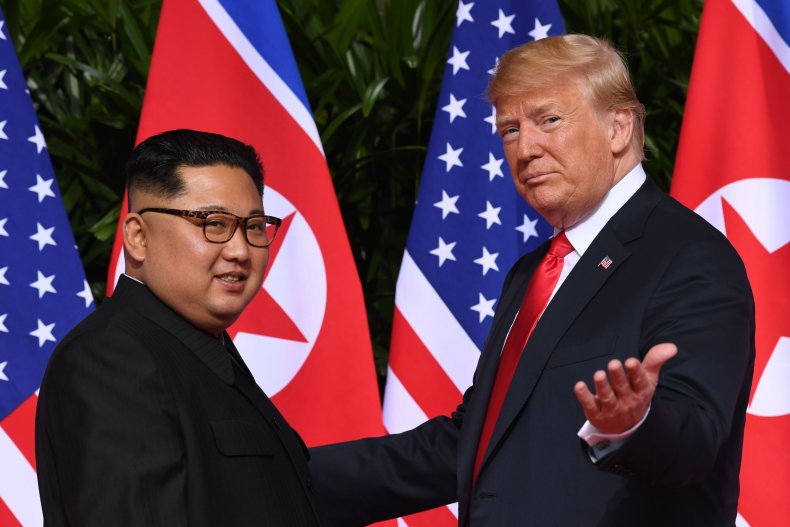 Sigal wrote that, while some of the Times's conclusions may very well be accurate, they were not supported by the findings of the original report. Bermudez, who has contributed extensively to 38 North, was quoted by the newspaper as saying, "Any missile at these bases can take a nuclear warhead." Nevertheless, Sigal pointed out, "It seems more likely that the missiles are conventionally-armed and part of the DPRK's effort to counter US-ROK conventional superiority," using acronyms to refer to the Democratic People's Republic of Korea and the Republic of Korea, respectively.
"There is more than enough to do in negotiating constraints on and the elimination of North Korea's nuclear and missile threats without exaggerating them and prematurely accusing Pyongyang of bad faith or calling into question President Trump's wisdom for trying nuclear diplomacy in earnest," Sigal concluded.
Trump himself commented on the report as well, taking to social media Tuesday to attack what he believed to be an inaccurate reading of the situation.
"The story in the New York Times concerning North Korea developing missile bases is inaccurate. We fully know about the sites being discussed, nothing new - and nothing happening out of the normal. Just more Fake News. I will be the first to let you know if things go bad!" the president tweeted.
Trump has expressed confidence in Kim's pledge to denuclearize at the first-ever U.S.-North Korean summit held June in Singapore, even amid growing skepticism in Washington. In the latest sign that talks had slowed down, a meeting set for last Thursday between Secretary of State Mike Pompeo and Kim Yong Chol, the vice chairman of North Korea's ruling Workers' Party Central Committee, was abruptly canceled.
While Kim has pledged to denuclearize in Singapore, he was not known to have made any promises with regard to limiting his ballistic missile program. North Korea has, however, demolished and dismantled other key military sites, and returned the remains of U.S. troops killed during the 1950s Korean War, released U.S. prisoners and suspended all nuclear and ballistic missile tests—all key talking points for the Trump administration.
The U.S. has, in turn, suspended some joint exercises with its ally, South Korea, but refused to lift sanctions or establish a formal peace treaty to the decades-long conflict that has split the Korean Peninsula along Cold War-era ideological lines. In what appeared to be a growing rift with Washington, Seoul has gone ahead with a number of joint diplomatic and military initiatives alongside Pyongyang, including the disarming of the Joint Security Area of their shared border in late October.