North Korea Missile Launch a 'Grave Threat' to Peace: South Korea
North Korea on Wednesday fired a ballistic missile from its capital region toward the waters off its eastern coast, according to Japanese and South Korean officials.
A statement from South Korea's Joint Chiefs of Staff called North Korea's recent missile launches a "grave threat" that violate U.N. Security Council resolutions that ban the country from ballistic launches, the Associated Press reported.
The launch came following a large military parade on April 25 in Pyongyang, North Korea, that displayed the county's nuclear-capable missiles. According to CBS News, North Korean leader Kim Jong Un said during a speech at the parade that the country was working to develop its nuclear weapons at the "fastest possible pace." He also warned that North Korea could "preemptively and thoroughly" use the weapons to ward off threats from rival nations.
"North Korea's series of actions that threatens the peace, safety and stability of the international community are impermissible," Japanese Prime Minister Fumio Kishida said to reporters about the launch, according to the Associated Press.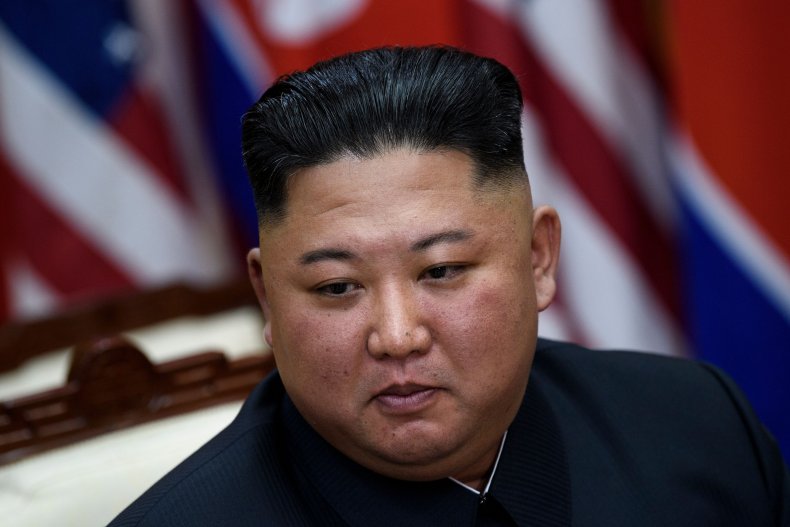 The Associated Press also wrote that Japanese Vice Defense Minister Makoto Oniki said he believed the missile landed in the waters outside of the Japanese Exclusive Economic Zone and no damage or injuries were reported.
It is not currently known what type of missile North Korea launched.
South Korea's Chairman of Joint Chiefs of Staff Won In-Choul spoke with American General Paul LaCamera, who serves as commander of the combined forces of U.S. and South Korea in Seoul, about the launch, according to the AP's report on the South Korean Joint Chiefs of Staff's statement.
Wednesday's launch comes days before Yoon Suk-yeol assumes office as South Korea's president for a five-year term. The conservative Yoon replaces Moon Jae-in on May 10 and takes over a country that experienced its highest economic growth in more than a decade in 2021.
Early indications of how Yoon will approach relations with North Korea point to a tougher line than his predecessor. Whereas Moon held joint economic endeavors and in-person summits with Kim, Yoon has said he will take a less diplomatic route.
In an April 24 interview with The Wall Street Journal, Yoon said he was willing to increase humanitarian aid to North Korea and help draw in foreign investment, but only if Kim made moves toward disarming his nuclear weapons program. The South Korean president-elect also spoke of building up South Korea's military in order to respond, and possibly even pre-empt, any hypothetical strikes from North Korea.
Newsweek reached out to North Korea's Ministry of Foreign Affairs for comment.