North Korea Chooses a New 'Head of State,' Latest of Longest-Serving World Leaders to Leave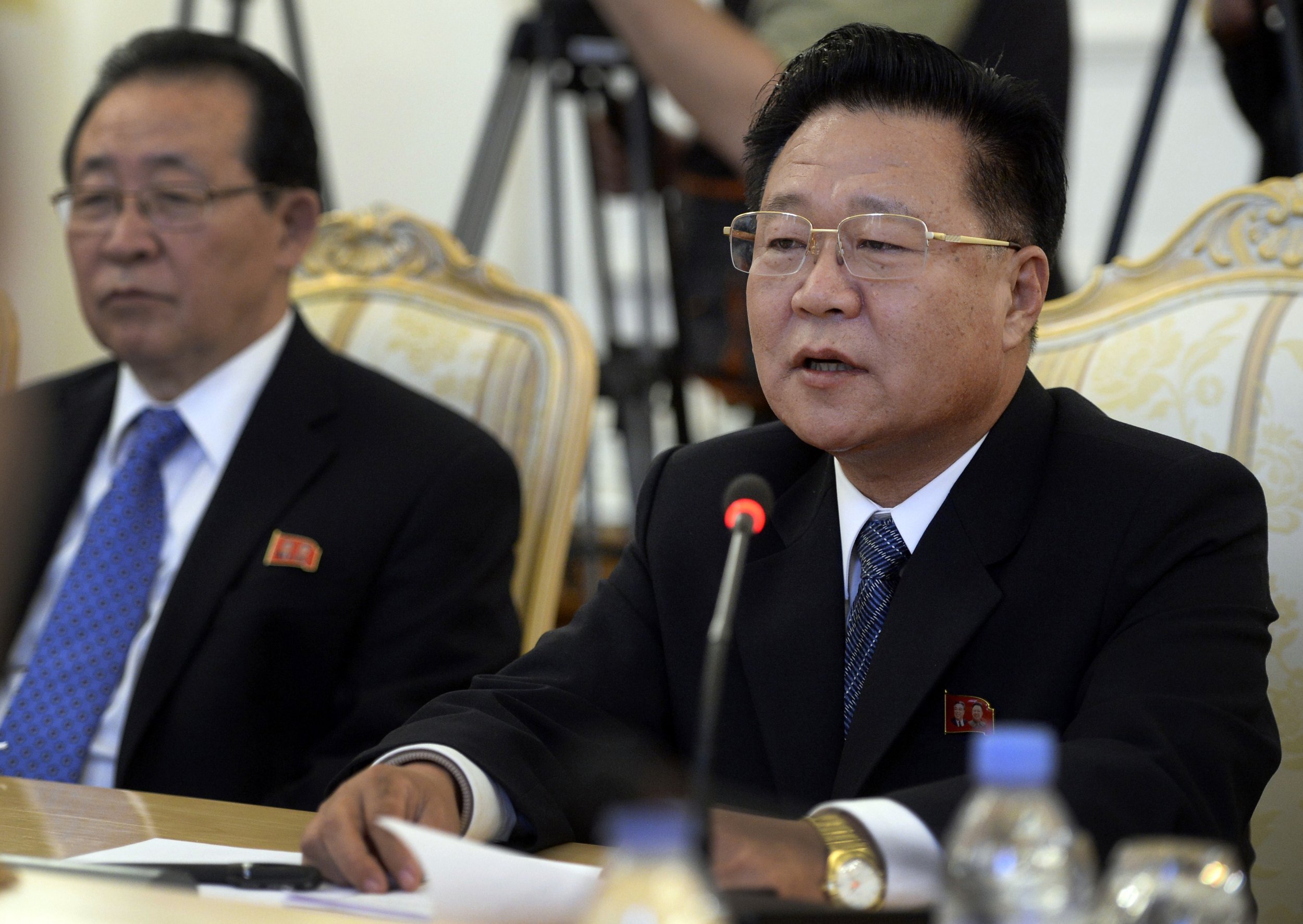 North Korea has chosen a new nominal head of state after two decades, appointing a man who helped prepare supreme leader Kim Jong Un for power.
The first session of North Korea's 14th Supreme People's Assembly was held Friday. Though North Korea's electoral process has been widely described as a purely ceremonial exercise, shifts in power often give rare indications as to who wields clout in the notoriously secretive state led for three generations by the Kim dynasty.
The gathering's first item was to unanimously re-elect Kim Jong Un as chairman of the State Affairs Commission, effectively continuing his absolute rule. Next, a new formal head of state was chosen. State Affairs Commission Vice Chairman Choe Ryong Hae—who is also the director of the influential Organization and Guidance Department, responsible for enforcing the Korean Workers' Party's policies—was elected president of the Presidium of the Supreme People's Assembly.
Choe, 69, replaced 91-year-old Kim Yong Nam, a former foreign minister given the job upon its creation under late supreme leader Kim Jong Il in 1998. The position replaced a previous one left vacant after the death of the country's first leader, Kim Il Sung, in 1994.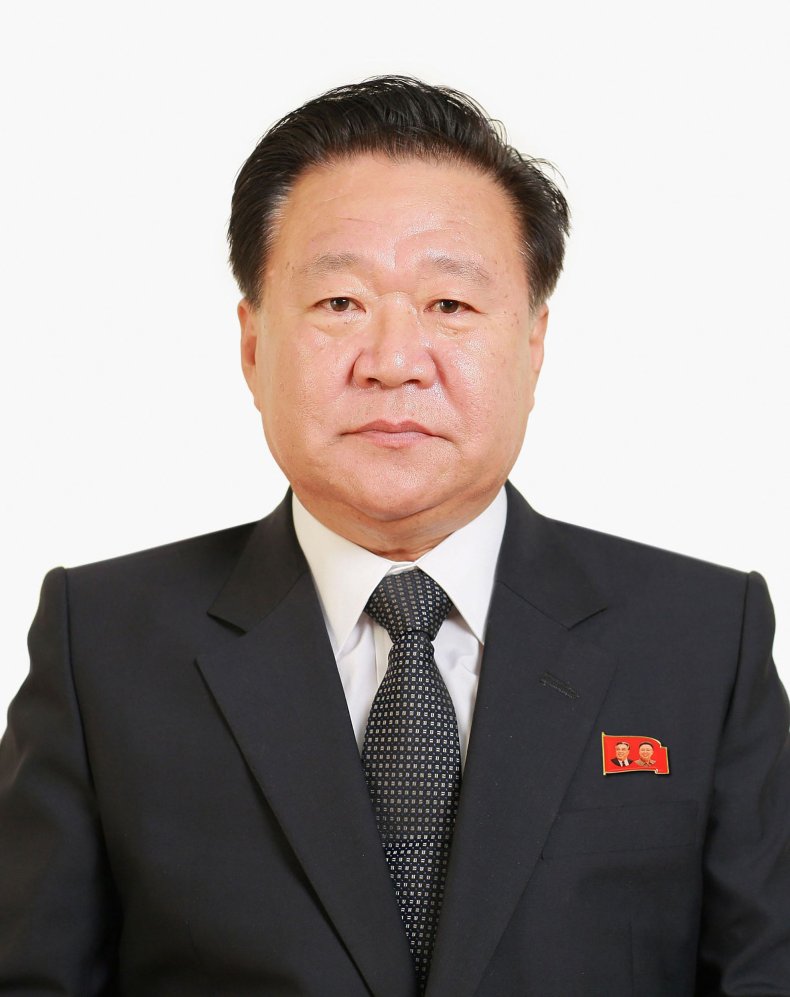 While Kim Il Sung had groomed his son for power for nearly 20 years before succeeding his father, Kim Jong Il launched his own son's political career as late as 2007. Two years later, Choe was designated as the man in charge of prepping the young Kim Jong Un to take over the country, known formally as the Democratic People's Republic of Korea.
Choe is described by North Korea Leadership Watch, a blog written by expert Michael Madden and affiliated with the Stimson Center's 38 North project, as "one of the most powerful officials in the DPRK's formal hierarchy." He has extensive relationships with North Korea's elite and helped lay the groundwork for Kim Jong Il's own succession before serving his son, roughly half Choe's age.
Shortly after Kim Jong Il came to power, however, Choe reportedly faced trouble. He was ousted from his position as First Secretary of the Kim Il Sung Socialist Youth League's Central Committee in 1998, officially for health reasons but reportedly over accusations of illegally using his position to sell scrap metal to China. He was sent to the countryside for reeducation but later reemerged and worked his way up throughout the early 2000s, being delegated with party housekeeping duties and then provincial leadership.
By the end of Kim Jong Il's tenure Choe was a key player, and he has continued to expand his influence through Kim Jong Un's administration. While one of his sons reportedly married Kim Jong Un's younger sister, the increasingly influential Kim Yo Jong, Choe appeared to again be sent away for re-education in October 2015, but he was quickly reinstated and continued rising through the ranks. Just two years later, he became the first person outside the Kim family to lead the Organization and Guidance Department.
Choe's prominence has garnered the attention of the U.S., which has continued to sanction top North Korean officials in spite of an ongoing peace effort between Kim Jong Un and President Donald Trump. In December 2018, the Treasury Department targeted Choe, describing him as "the 'number two' official with control over the party, government and military."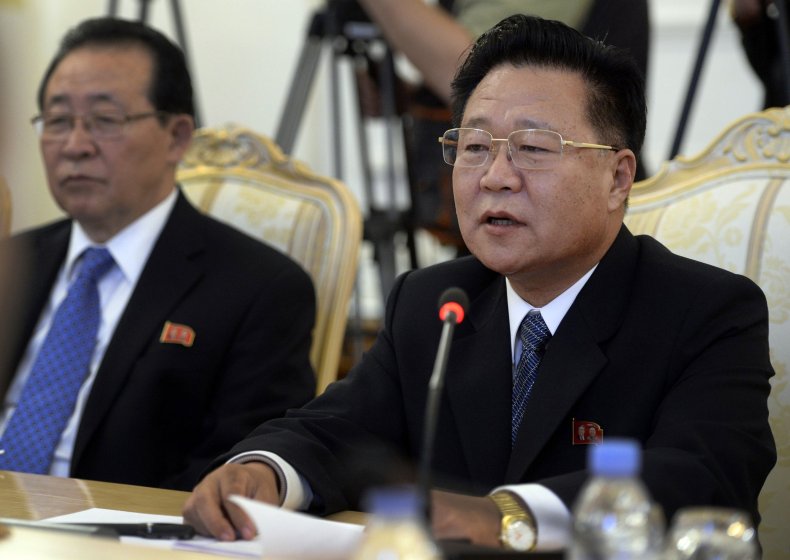 Though control of North Korea rests firmly in the hands of Kim Jong Un, Kim Yong Nam's exit signaled the latest in a series of high-profile departures for some of the world's longest-serving heads of state in the past month. As in Pyongyang, however, these transitions did not necessarily entail radical shifts in power.
Last month, Kazakh President Nursultan Nazarbayev announced he was ending his 29-year reign but would retain a lifelong position as head of his country's security council. Protests in North Africa have since led to the ousting of Algerian President Abdelaziz Bouteflika and Sudanese President Omar al-Bashir, ending two- and three-decade-long administrations, respectively. In both cases, the military has taken over, promising to form a new government.
Rivaled only by Cuba's Fidel Castro and Taiwan's Chiang Kai-shek, Kim Il Sung was one of the world's longest-serving nonroyal rulers since the dawn of the 20th century. His grandson, Kim Jong Un, was even younger when he took the helm of North Korea, paving the way for him to remain in power for decades to come.