North Korea Orders Expulsion of BBC Journalist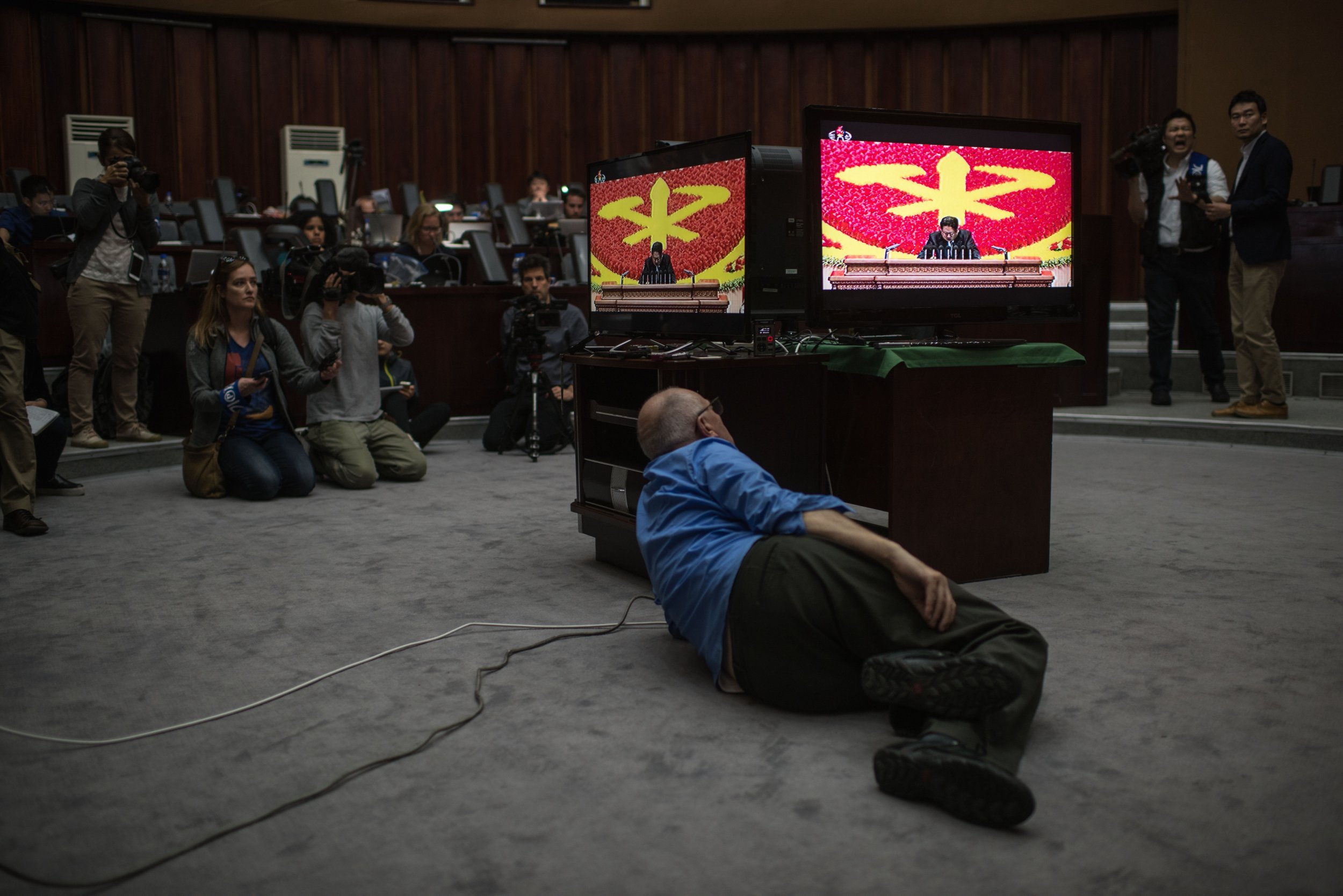 North Korean officials have ordered the expulsion of a BBC reporting team from the totalitarian state as foreign reporters attempted to cover a rare congress of the ruling party.
BBC correspondent Rupert Wingfield-Hayes was detained along with a producer and cameraman on Friday as they were about to leave North Korea, the network said. The team was questioned for eight hours and held over the weekend. They were taken to the airport on Monday in order to leave the country.
The country's leadership was reportedly displeased with aspects of the BBC's reporting on life in the capital Pyongyang.
North Korea's ruling Workers' Party opened its first party congress for 36 years on Friday. The government of the reclusive country, led by Kim Jong Un, granted visas to 128 journalists from 12 countries to cover the event, but reporters had not been given access to any of the proceedings from Friday until Monday, Reuters reported. Reporters were invited to the People's Palace of Culture in Pyongyang on Sunday but, after a one-hour wait in a lobby, were taken back to their hotel without having met any party officials.
Kim's regime reportedly banned funerals and weddings amid a range of security measures ahead of the congress in a bid to ensure that preparations ran smoothly.
The North Korean leader announced that his government would not use nuclear weapons unless its sovereignty was infringed by another nuclear-armed country, in a speech made on Saturday but broadcast on Sunday. The country has undertaken nuclear and missile tests in 2016, resulting in the international community and United Nations imposing the toughest-ever sanctions on North Korea.