Biden Dismisses First North Korea Missile Test He Faces: 'Business as Usual'
President Joe Biden's administration has downplayed reports of a new North Korean missile test, the first of its kind with the new U.S. leader in office, as the weapons did not appear to breach international restrictions imposed on the nuclear-armed nation.
The drills, first reported Tuesday by The Washington Post citing people familiar with the situation, took place over the past weekend and previously went unmentioned in local international media reports. Such developments are often quickly carried by reports in both Koreas.
Two senior U.S. administration officials later confirmed the event on background, with one describing it as "in the category of normal military activity" that did not represent a violation of United Nations Security Council resolutions prohibiting North Korea from testing certain categories of weapons. Still, the administration would take the action "seriously" and "continue to consult closely on this with partners and allies."
"North Korea has a familiar menu of provocations when it wants to send a message to a U.S. administration: ballistic missiles of various range, mobile and submarine launch platforms, nuclear and thermonuclear tests," one official said. "Experts rightly recognized what took place last weekend as falling on the low end of that spectrum."
An official declined to get into details of the platform used during the test, but described it as "a short-range system."
South Korea's Yonhap News Agency, citing unnamed sources, later reported that two cruise missiles were fired off North Korea's west coast. A military source later confirmed this to Newsweek, revealing that the two cruise missiles were believed to have been fired from the vicinity of Onchon, South Pyongan province early Sunday morning local time.
South Korea continues to analyze the details of the situation.
Upon returning to the White House from an Ohio trip on Tuesday, Biden told reporters that the North Korean launch did not present a provocation, but rather "business as usual" as indicated from what the information he's received from the Pentagon, according to a White House pool report.
The tests come at a sensitive time for regional diplomacy as the Biden administration was still "reviewing our approach when it comes to a broader North Korea policy," as State Department spokesperson Jalina Porter told reporters earlier Tuesday.
"The United States has a vital interest in deterring North Korea, defending against its provocations or use of force, limiting the reach of its most dangerous weapons programs, and above all keeping Americans safe and keeping our allies and partners in the region safe," she said.
On Monday, as news broke of the unprecedented extradition of North Korean national Mun Chol Myong from Malaysia to the U.S. for alleged money-laundering, Porter reiterated "that the United States remains committed to denuclearizing North Korea."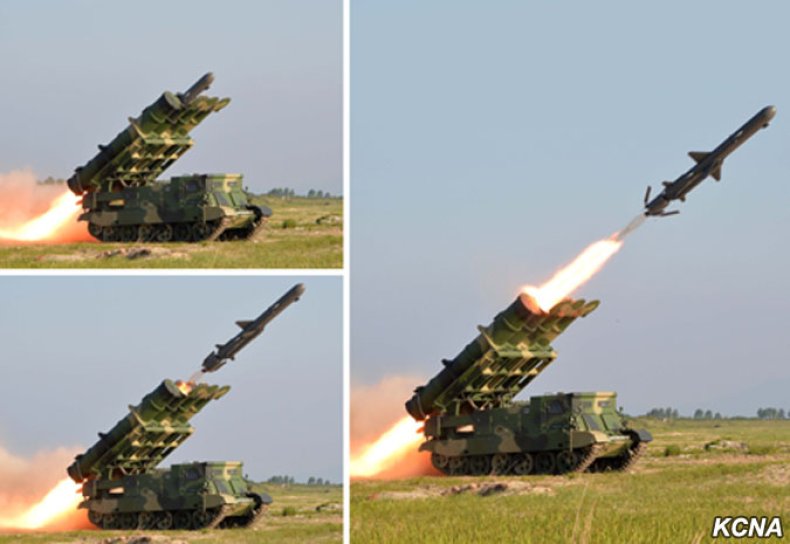 Pyongyang has remained mum so far on the missile test, but it has increasingly lashed out at Washington over joint drills and sanctions.
In response to Mun's extradition, the North Korean Foreign Ministry hit out at Malaysia on that same day in a commentary that also warned "in advance that the U.S. - the backstage manipulator and main culprit of this incident - that it will also be made to pay a due price."
First Vice-Minister Choe Son Hui said Friday that North Korea has so far ignored U.S. attempts to initiate contact, and would continue to put off communication until "the U.S. rolls back its hostile policy towards the DPRK," the acronym for the country's official name, the Democratic People's Republic of Korea.
Last week, Korean Workers' Party Central Committee Vice Department Director Kim Yo Jong, sister of Supreme Leader Kim Jong Un, castigated South Korea for pursuing combined drills with the U.S., which was also cautioned.
"We take this opportunity to warn the new U.S. administration trying hard to give off powder smell in our land," Kim Yo Jong said at the time. "If it wants to sleep in peace for coming four years, it had better refrain from causing a stink at its first step."
Secretary of State Antony Blinken and Defense Secretary Lloyd Austin visited South Korea, along with Japan, last week. The issue of North Korea came up in both locations, as well as during Biden's first-ever joint leaders' statement with the heads of the Quadrilateral Security Dialogue, which also includes Australia, India and Japan.
These developments led to the debut face-to-face talks between the Biden administration and Chinese officials in Anchorage, Alaska last Thursday. While the tone of the meeting was marked by disagreement, both sides agreed to maintain contact on a number of issues, including on North Korea, a long-time Chinese ally.
Kim Jong Un and Chinese President Xi Jinping exchanged a verbal message via senior diplomats on Monday emphasizing the need for both countries to work more closely together, including against what Kim called "hostile forces' all-round challenges and obstructive moves."
Porter said Tuesday the State Department "won't comment on the relations between North Korea and China."
The two countries united seven decades ago in a joint military effort against South Korea and a U.S.-led United Nations coalition. The 1950-1953 war ended with no official peace and only an armistice administering the calm on the Korean Peninsula.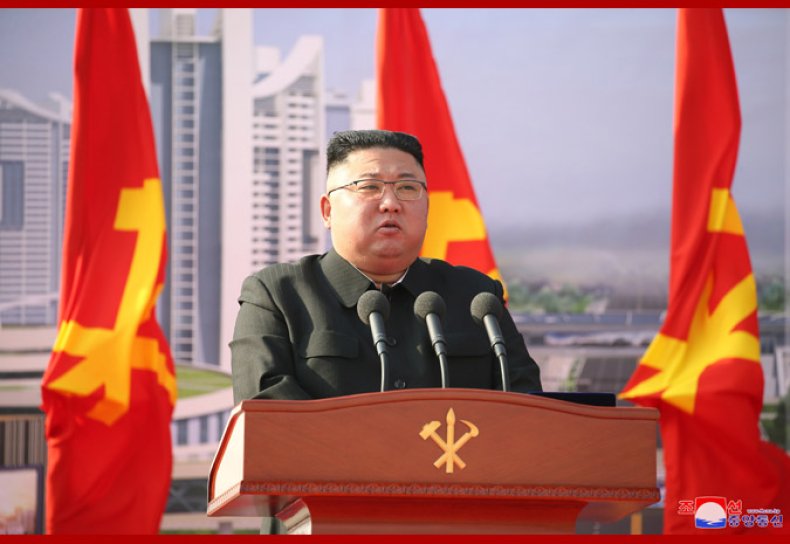 In the years since, the ruling Kim dynasty has amassed nuclear weapons, four of which Kim Jong Un tested during former President Barack Obama's administration, under which Biden served as vice president, including within one within a year of the election.
During former President Donald Trump's first year in office, Kim would go on to show off intercontinental ballistic missiles (ICBMs) capable of striking across the globe and another nuclear test more powerful than all previous ones combined. The young ruler issued a self-imposed moratorium on such launches as he embarked on a peace process with Trump and South Korean President Moon Jae-in, but withdrew from this as talks unraveled.
Kim still has yet to test an ICBM or nuclear weapon since, but he has tested shorter-range weapons, including a submarine-launched ballistic missile (SLBM) and various short-range platforms. He has also displayed new ICBMs and SLBMs at military parades.
The most recent SLMB was exhibited in January during celebrations marking the 8th Party Congress in which Kim called for even more advanced nuclear-capable weapons. He also sought to develop a more robust economy and establish new infrastructure at home.
Kim spoke in the capital Pyongyang on Tuesday, rallying support of the construction of 50,000 modern apartments in a bid "to provide the citizens of the capital city with more cultured and stabler living conditions," according to the Korean Central News Agency. The ruler said the undertaking would involve efforts by the Korean People's Army.
"While performing its mission and responsibility of staunchly defending the country and the people, the People's Army has always played a big role also in creating the people's happiness," Kim said. "Only when the People's Army which has performed heroic feats in numerous grand construction projects and in the theatres of rehabilitating damaged areas undertakes to a major project, can a sure victory be achieved in the overall construction projects."
This article has been updated to include information provided by a military source in South Korea.