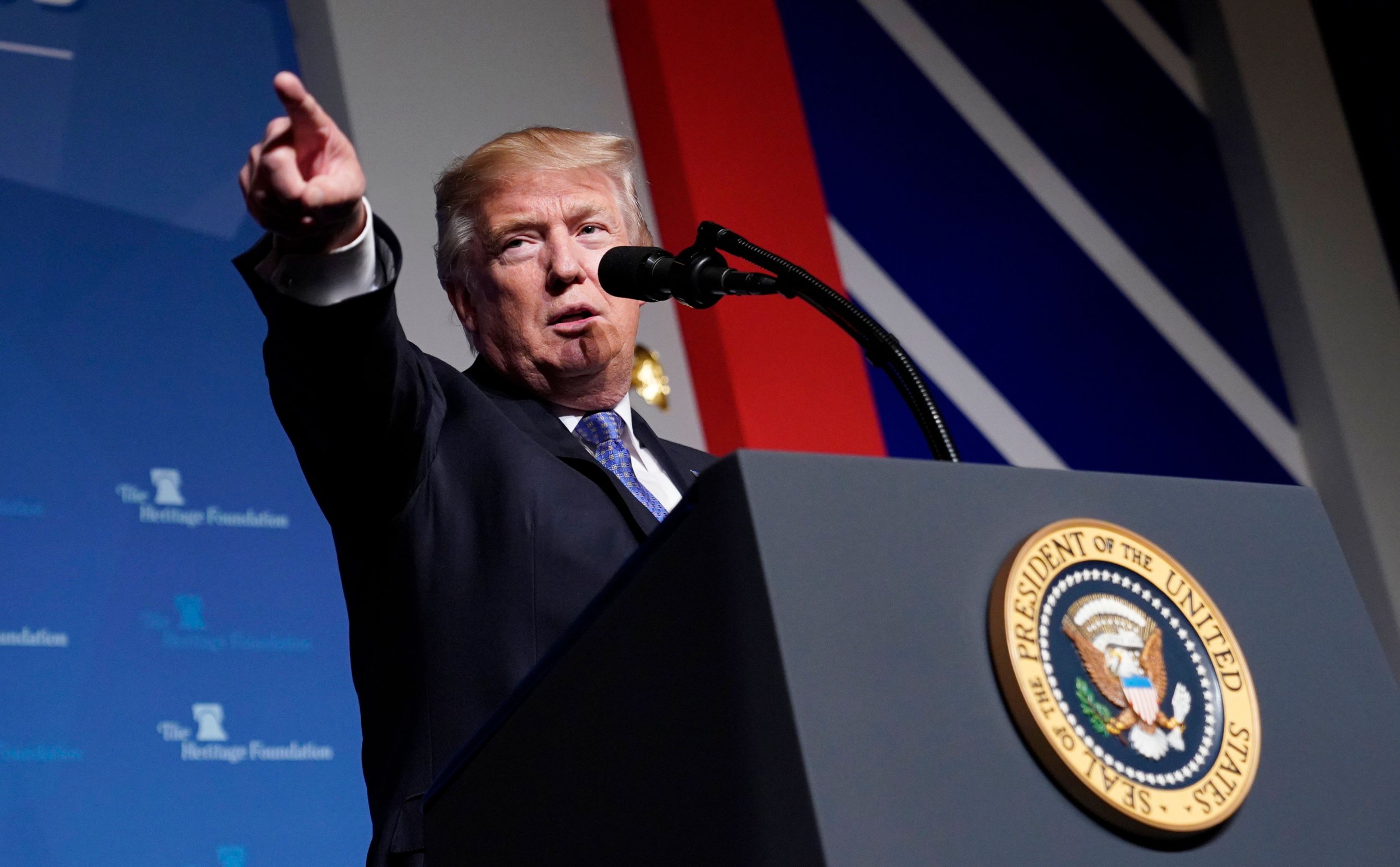 North Korea has lobbed perhaps the most damning insult yet in its war of words with President Donald Trump, accusing the Republican of being worse than Nazi leader Adolf Hitler.
Led by Kim Jong Un, North Korea has defied U.N. sanctions and U.S. military pressure while developing its nuclear and ballistic weapons program. The communist state is known for its reclusive, secretive nature but has attacked the U.S.'s own recent moves to isolate itself from the international community. In a commentary published Sunday by the official Korean Central News Agency (KCNA), the state-run outlet said the U.S. "is not qualified to talk about global peace, security and civilization" because of Trump's decisions to withdraw from the U.N.'s World Heritage agency and the Paris climate accords.
Related: North Korea claims U.S. war and nuclear weapons caused climate change
"The Trump group is mulling denying the payment of dues to the U.N., which it has used as a tool for hegemonism and imposing the payment on other member states. On June 1, it ruthlessly violated the Paris agreement, the fruit of the common efforts of the international community to preserve global environment," the article read.
"When the U.S., an arch criminal of wrecking global environment, announced it would withdraw from the agreement, the international community branded its move as an 'act surpassing the toxic gas atrocities by Hitler' and a 'crime to annihilate humankind by making the whole green planet a room filled with toxic gas,'" it added.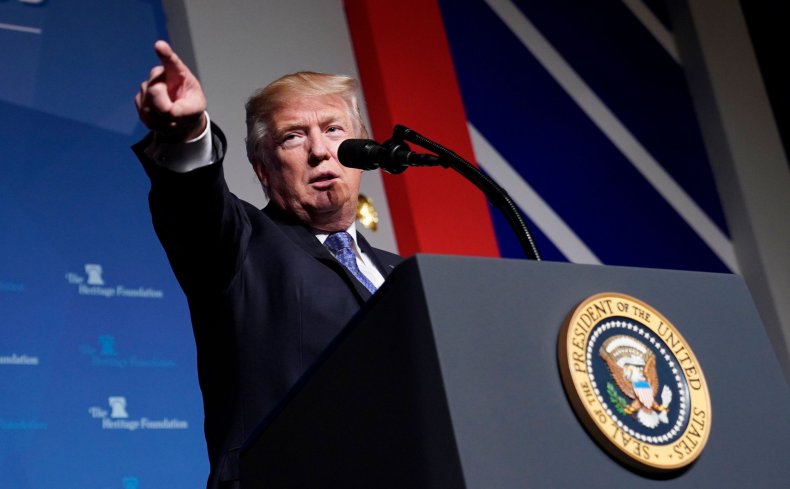 While KCNA did not specify who it was quoting, Trump faced fierce backlash abroad from allies and foes for exiting the U.N. Educational, Scientific and Cultural Organization (UNESCO) over perceived anti-Israel bias Thursday, and for his earlier decision to pull the U.S. out of the Paris agreement, a landmark deal signed last year by every nation in the world except for Syria and Nicaragua. Last month, Nicaragua changed its mind and decided to sign, leaving Trump alone with Syria, which is in the midst of a devastating war against rebels and jihadis.
Trump, whose administration has espoused controversial skepticism toward climate change, called the Paris agreement a "bad deal" for the U.S. North Korea, a traditional opponent of U.S. policy with a tradition of support for environmental causes, joined the international community in blasting Trump but took it a step further, arguing his move would result in more death and destruction than Hitler's institutionalized campaign of executions that killed up to 17 million people, including 6 million Jews, many of whom were forced into gas chambers.
On Wednesday, KCNA again invoked World War II by calling out the U.S. for being "the empire of evil which inflicted the nuclear holocaust on humankind for the first time in history." The article referenced the U.S. atomic bombing of the Japanese cities of Hiroshima and Nagasaki, which killed at least 250,000 people, in August 1945, and suggested Trump was threatening to once again unleash weapons of mass destruction.
To back the claim, KCNA referenced an NBC report released last week that cited three unidentified security officials claiming Trump during a national security meeting over the summer demanded the U.S. increase its nuclear arsenal tenfold. Since then, Trump and Kim have publicly threatened to attack one another's countries with nuclear weapons, in an increasingly tense war of threats and insults.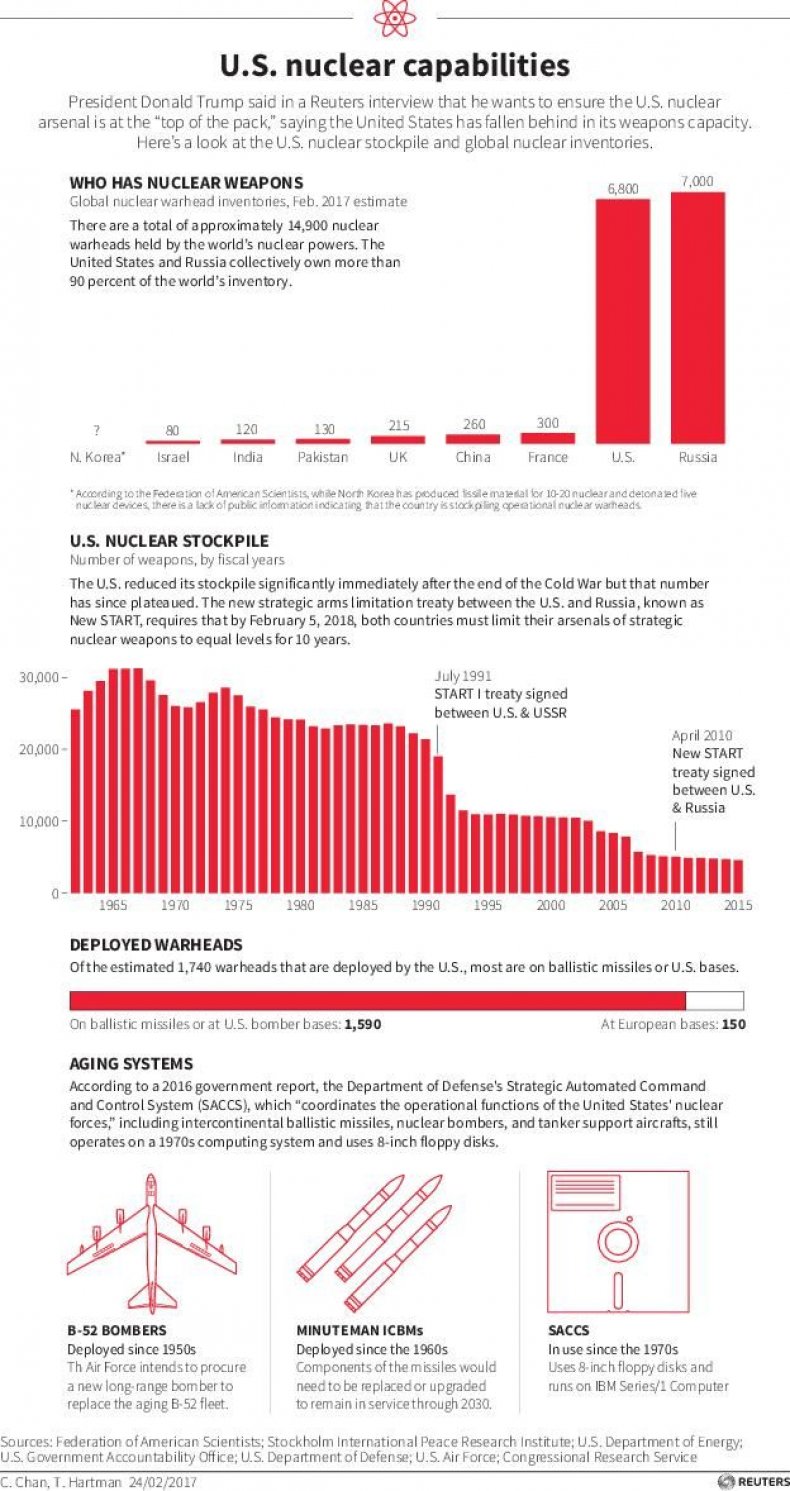 The Korean Peninsula, which is comprised of modern-day rivals North Korea and South Korea, was occupied by the Japanese empire during World War II. Much of its young male population was conscripted to fight in its colonizer's army, and many of its young women were forced into sexual slavery on behalf of Japan's military.
When Japan surrendered following the U.S.'s atomic bombings in 1945, the U.S. and its U.N. allies occupied the southern half of the peninsula, and future Cold War rival the Soviet Union moved into the north. Despite three years of fighting between the two neighbors, which accuse one another of committing mass atrocities, their lines of control remained largely unchanged and they have remained at war ever since.