Will the U.S. Go to War With North Korea? Expert Estimates 50/50 Chance of Conflict in 2018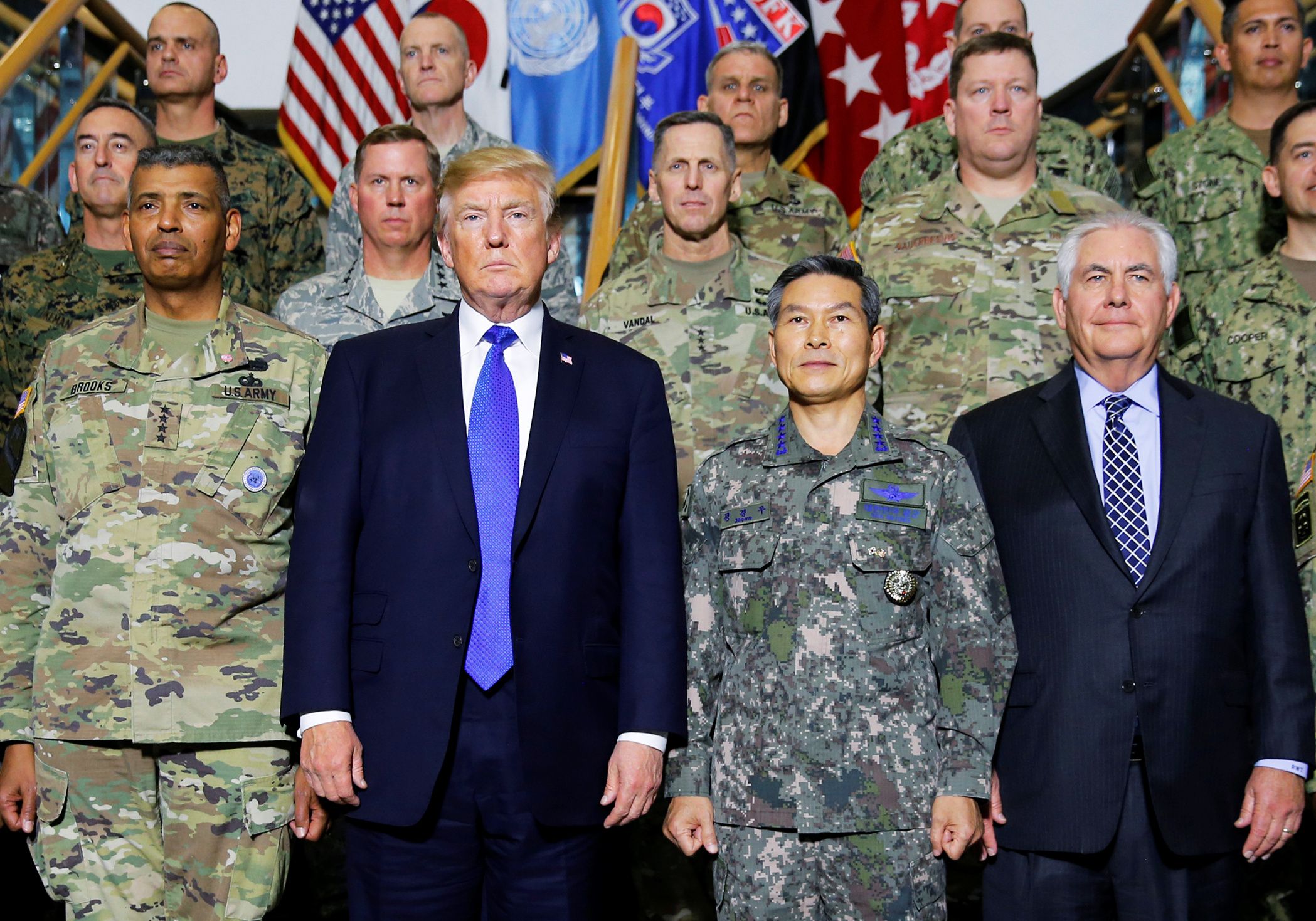 A war between the U.S. and North Korea is looking increasingly likely, with a nonproliferation expert estimating a 50/50 chance of conflict breaking out over the next year.
Mark Fitzpatrick, the executive director of the global security think tank International Institute for Strategic Studies (IISS) Americas, is the latest expert to closely evaluate the risk of a nuclear war as President Donald Trump continues to seek an international response shunning the North Korean regime in his five-nation Asia tour.
"Given the personalities involved on both sides, I do not rate continuation of the status quo as higher than 50 percent," Fitzpatrick wrote in a post published Wednesday on the IISS website. He noted that he was not the only person to predict an increased likelihood of conflict, as former CIA director John Brennan recently put the chance of war breaking out at 20-25 percent.
According to Fitzpatrick, what is particularly concerning are what he calls "wildly optimistic assumptions about how the other side will respond." He told Newsweek earlier this week he believed the most likely scenario for war to break out was Pyongyang misinterpreting a statement from or move by the U.S. government.
Tensions between the two countries already appear to be at breaking point. Following Trump's U.N. General Assembly speech in September, in which he threatened the total destruction of North Korea, the country's ruler Kim Jong Un issued an unprecedented first-person response in which he warned the president would "pay dearly" for his remarks.
Read more: Is the U.S. going to war with North Korea? New threats from Trump and Kim highlight troubled history
North Korean Foreign Minister Ri Yong Ho also called Trump's comments a "declaration of war," said that Pyongyang reserved the right to shoot down American bombers and hinted that Kim may be considering a hydrogen bomb test over the Pacific.
In Wednesday's speech to the South Korean parliament, Trump told Kim to cease provocations and give up its nuclear weapons program, and warned the North Korean leader against underestimating American resolve.
"The regime has interpreted America's past restraint as weakness. This would be a fatal miscalculation. This is a different administration than the United States has had in the past," he said.
According to Robert Carlin, a U.S.-North Korea relations expert and currently visiting scholar at Stanford University's Center for International Security and Cooperation, the recent heated exchanges have further exacerbated the two countries' mistrust of one another.
"After the verbal slugfest between the two leaders in September, there have been only the wispiest of contacts between the sides," Carlin wrote for the North Korea monitoring website 38 North this week.
Carlin's concern was that North Korea feels overconfident of their nuclear capability and that Trump's advisors are too keen on dismissing diplomacy with North Korea as failing.
The Pentagon's opinion is that the only way to eliminate Pyongyang's nuclear arsenal with "complete certainty" would be to launch a ground invasion—rather than a "massive air and missile strike," like former director of national intelligence who led U.S. forces in the Pacific, retired Admiral Dennis Blair, proposed last week—but said that this would result in a "catastrophic loss of lives."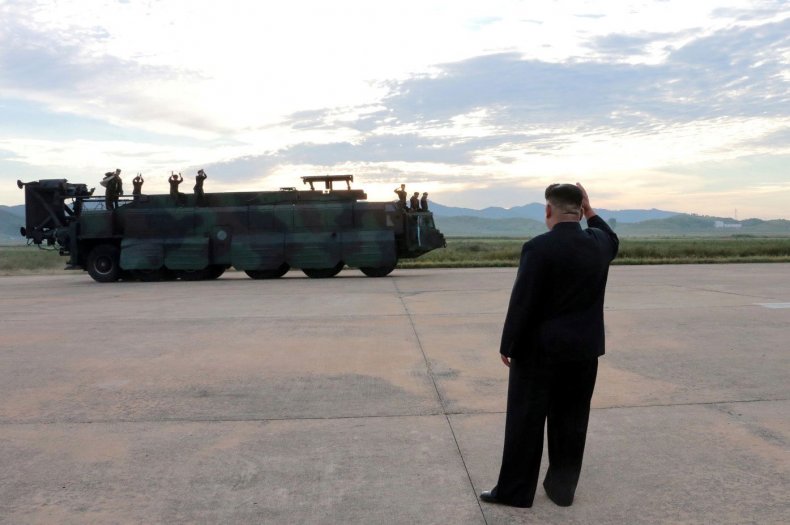 It appears unlikely that North Korea would risk a war with the U.S., but as The New Yorker writer Evan Osnos was told when visiting Pyongyang in September, North Koreans are used to hardship and would withstand a nuclear fallout just as they survived the Korean War and the famine of the mid-nineties. It was the U.S., in their eyes, that had more to lose from a nuclear strike.
Both CIA and U.S. military officials have stated that Kim is seeking nuclear weapons to keep himself in power, but an unnamed White House official quoted in The Washington Post said that the North Korean leader is still to reunify the Korean Peninsula.
According to both Fitzpatrick and Carlin's assessment, the atmosphere is ripe for confrontation. "The gods of war are pleased when mortals stumble over their own misperceptions, when they are overwhelmed by myths about themselves and their opponents, when no one is talking anymore, when options narrow, when momentum dictates decisions, when doors slam and are bolted, when sacrifice is glorified and slaughter becomes acceptable," Carlin wrote.