North Korea's Nuclear Weapons Pose Big 'Risk' and U.S. Can't 'Tolerate' It, McMaster Says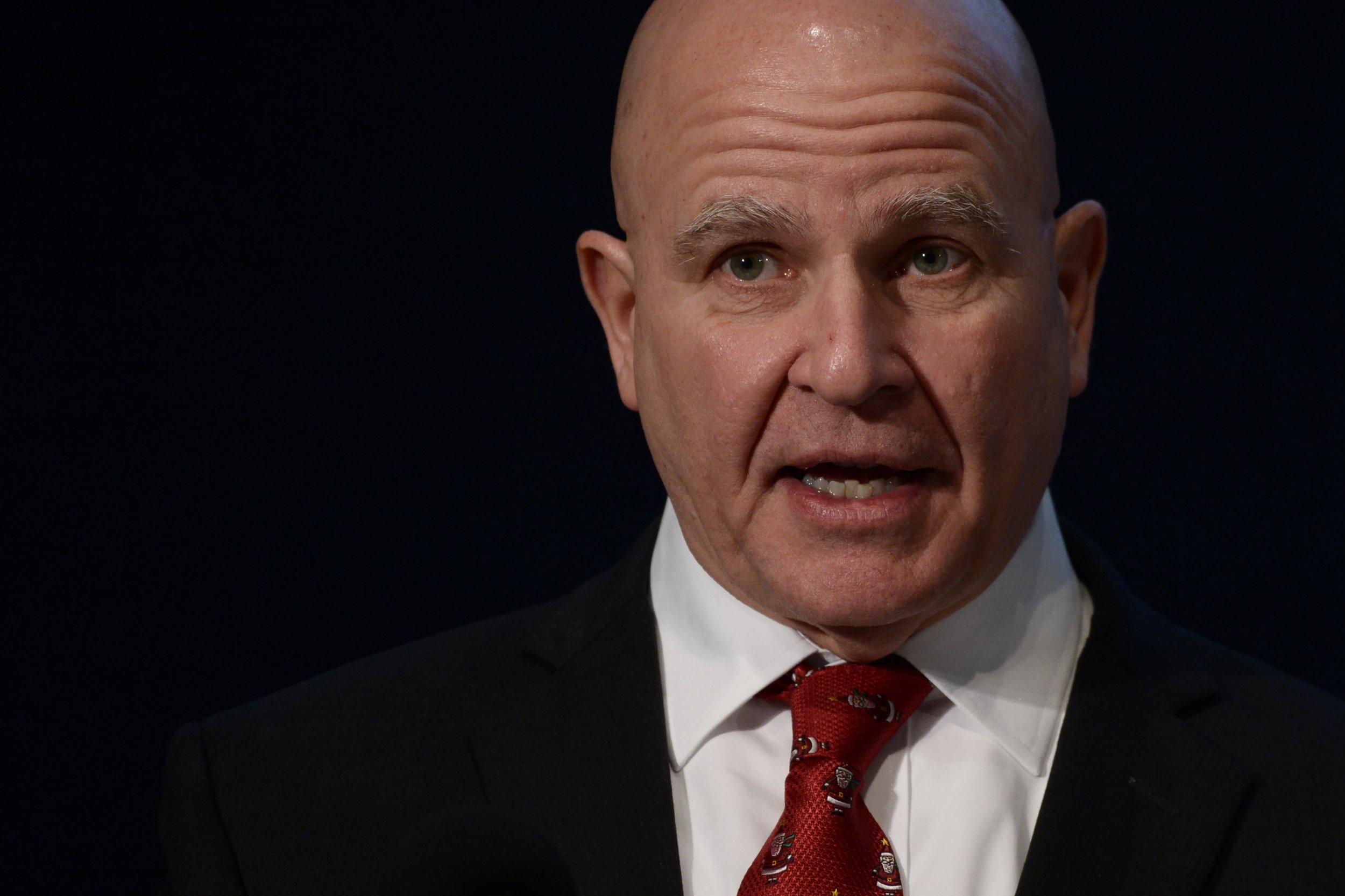 The United States can't "tolerate" the risk of a nuclear North Korea, White House National Security Adviser H.R. McMaster said Tuesday.
"We can't tolerate that risk. If North Korea has a nuclear weapon, who are you going to try to prevent getting one? Look at the regime, the hostility of this regime to the whole world," McMaster said during an interview with CBS, describing Kim Jong Un's pursuit of a nuclear weapon capable of reaching the mainland U.S. as a "dead end."
"What happens when North Korea gets this capability? What if other nations in the region arm in this way? That's going to be even more destabilizing," McMaster said.
McMaster's remarks come not long after Secretary of State Rex Tillerson proposed holding talks with North Korea without preconditions, which was swiftly shot down by the White House.
Tillerson shifted his tone last Friday, stating, "North Korea must earn its way back to the table," adding, "a sustained cessation of North Korea's threatening behavior must occur before talks can begin."
McMaster reiterated this stance on Tuesday, stating, "[President Donald Trump] has made very clear that on North Korea...now is not the time to talk," McMaster said. "And what he means is, there can't be negotiations under these current conditions."
North Korea has conducted a slew of long-range missile tests in 2017 despite ongoing pressure from the international community to cease such activities, including harsh economic sanctions. It launched its most powerful long-range missile yet in its most recent test in late November.
Kim's regime is estimated to have anywhere from 25 to 60 nuclear weapons, but many experts are skeptical as to whether it's acquired the technology necessary for it to launch a nuclear-tipped intercontinental ballistic missile toward the mainland U.S. and have it successfully reach its target. North Korea conducted its sixth and strongest nuclear test to date in early September and has since threatened to carry out a seventh test over the Pacific Ocean.
Meanwhile, Trump and Kim have engaged in a war of words from across the globe, frequently trading insults and threats. Trump often refers to Kim as "Rocket Man" in reference to the North Korean leader's nuclear ambitions.
As Trump unveiled his administration's national security strategy on Monday, he described North Korea as a "nuclear menace."
"America and its allies will take all necessary steps to achieve a denuclearization and ensure that this regime cannot threaten the world," Trump added. "This situation should have been taken care of long before I got into office, when it was much easier to handle. But it will be taken care of. We have no choice."