JetBlue Begins Direct Flight Service to Havana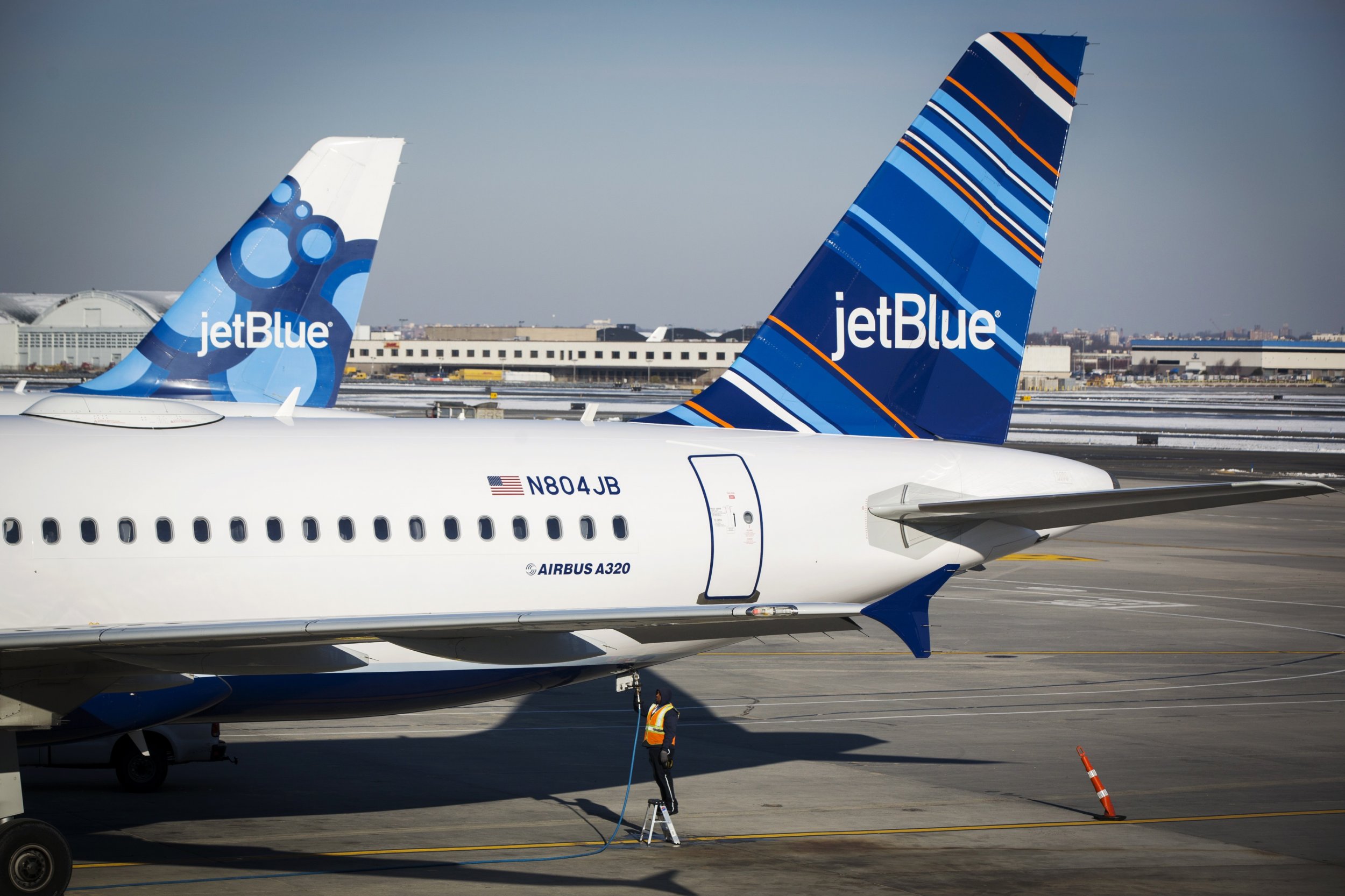 Starting on Friday afternoon, certain U.S. citizens will be able to fly from New York's John F. Kennedy International Airport to Havana, Cuba, aboard JetBlue Airways.
The first flight is expected to leave the city at noon and land at 3:30 p.m. local time at Havana's Jose Marti International Airport. A return flight will depart the capital city at 4:30 p.m. and land in New York at 8 p.m.
The Queens-based airline, the first to offer a direct flight from New York to Cuba, will fly out of the city each Friday afternoon on a plane that holds 150 passengers. JetBlue has not yet confirmed the cost of a ticket.
The flight comes just two days after the United States and Cuba officially re-established diplomatic relations by planning to open embassies in each other's capital cities, ending more than five decades of hostility.
Americans can travel to Cuba if they meet certain criteria, including being close relatives of Cubans, academics or journalists. U.S. citizens are still restricted from traveling to Cuba for tourism, and U.S. airlines can't sell tickets for flights to the island country. But carriers such as JetBlue are coordinating with charter companies, which are licensed by the Office of Foreign Assets Control within the U.S. Treasury Department, to run flights to the island nation.
The easing of travel and trade restrictions between the two countries began in mid-January when a handful of companies were licensed to charter flights between the nations. Then in May, President Obama approved ferry service from Florida to Cuba, a travel route that most likely will be implemented by the fall.
JetBlue operates four other charters flights to Cuba that depart from airports in Florida. Many of the seats are filled by Cuban natives returning to the country to visit family members, says Philip Stewart, manager of corporate communications for JetBlue. The airline is now interested in determining who will fly from farther North now that the New York flight has been launched, he added.
The New York metropolitan area has the second-largest Cuban-American population in the United States, after Florida, according to Governor Andrew Cuomo.
Seven months ago, President Obama announced his plan to normalize relations with Cuba, and asked Congress to lift the decades-old travel embargo that restricts most Americans from visiting Cuba. Addressing the decision to reopen the embassies this week, Obama told the country that "we don't have to be imprisoned by the past. When something isn't working, we can and will change."
The Obama administration also has removed Cuba from its State Sponsors of Terrorism list, given Cuban exiles greater latitude in sending money to relatives on the island and loosened restrictions barring U.S. citizens from traveling to the communist country.