U.S. Recession Is Going to Be 'Long' and 'Severe': Economist
An economist known for his bearish tendencies is warning Americans that a recession will be "long" and "severe". Nouriel Roubini, also referred to as "Dr. Doom," said Monday that a recession could bring financial distress "across the board."
Despite a strong jobs report, the U.S. economy has left many Americans seeing higher grocery bills despite a dip in July in overall inflation. The Federal Reserve has attempted to curb inflation by raising interest rates, but some experts say the country is heading for, or may already be in, a recession.
"We are in a sharp slowdown, we've had two negative quarters of growth in the first half [of 2022]," Roubini, an Iranian American economist who accurately predicted the housing bubble burst in 2008, told Bloomberg on Monday. "The recession is going to be long, protracted, severe, and associated with financial distress across the board."
The Federal Reserve most recently hiked interest rates another 75 basis points in late July to thwart an inflation rate of 8.5 percent, which followed a similar raise in June—marking the largest back-to-back increases seen in decades. Roubini implied the increases aren't enough to combat inflation.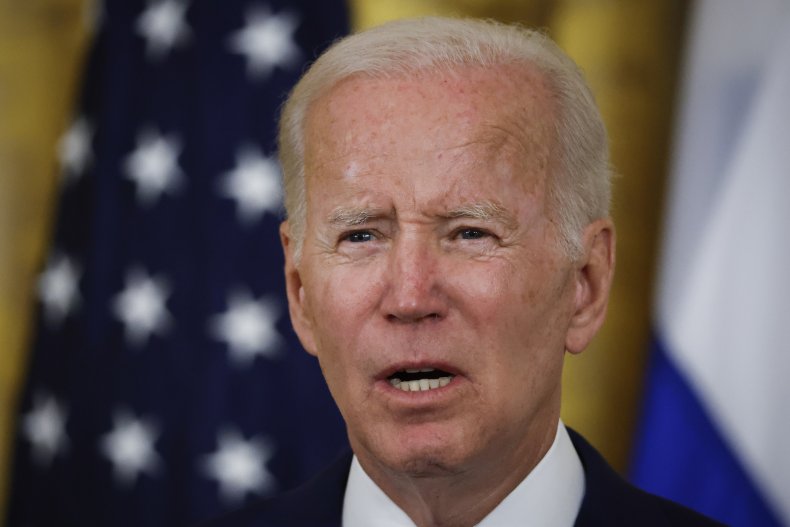 In fact, Roubini expects the Fed will need to hike interest rates further to bring the 8.5 percent inflation rate to the target 2 percent.
"The Fed funds rate should be going well above 4 percent to push inflation towards 2 percent," he said to Bloomberg. "If that doesn't happen, inflation expectations are going to get unhinged, or you'll get a hard landing."
Yet despite the growing concern regarding a recession, the Fed's interest rates are still relatively low.
According to an article by Bankrate, although the Fed has been raising interest rates, its borrowing rate is still historically low. The federal funds rate has remained below its historic average of 4.61 percent since 2007. From 2008 to 2015, the federal funds rate was zero.
The federal funds rate reached its highest point in the early 1980s, when it soared to 20 percent.
Roubini said he felt although inflation may have peaked, he's unsure of how fast it may fall.
"I don't think the monetary policy is tight enough to push inflation to 2 percent fast enough," he said.
During the last week of July, an editing war broke out on the Wikipedia page for "recession" after Biden administration officials played down figures showing the United States had entered an unofficial recession following two quarters of negative economic growth. Two consecutive quarters of decreasing GDP is an unofficial definition for a recession.