Nuclear Arms Race? Russia Says U.S. May End Key Treaty Because Donald Trump Will Not Talk Like an 'Adult'
Russia's top diplomat has warned that the United States appeared poised to pull out of a crucial nuclear weapons treaty, a move that could threaten to spark a new arms race between the world's top two military powers.
Following an Organization for Security and Co-operation in Europe meeting in Milan, Russian Foreign Minister Sergey Lavrov said Friday that Moscow has repeatedly reached out to Washington over offers to negotiate an extension of the New Strategic Arms Reduction Treaty (START), to no avail. The deal, which restricts both countries' strategic arsenals to 1,550 nuclear warheads on 700 deployed nuclear missiles and delivery vehicles, expires in 2021 and was signed in 2010 as a renewal to an earlier, historic agreement between the U.S. and the Soviet Union in the final days of the Cold War in 1991.
Relations between the two countries have once again deteriorated to a point reminiscent of that decades-long power struggle, however, and President Donald Trump has already voiced his intention to leave another key deal, the 1987 Intermediate-Range Nuclear Forces (INF) treaty. With the fate of New START in question, Lavrov said that U.S. officials "appeared to be preparing the grounds to destroy this document as well" and have refused diplomatic overtures.
"No response from the Americans has been reported," he added. "We occasionally remind them of this. They have one answer: You must correct your mistakes and eliminate the violations that you commit. But that's not how adults talk."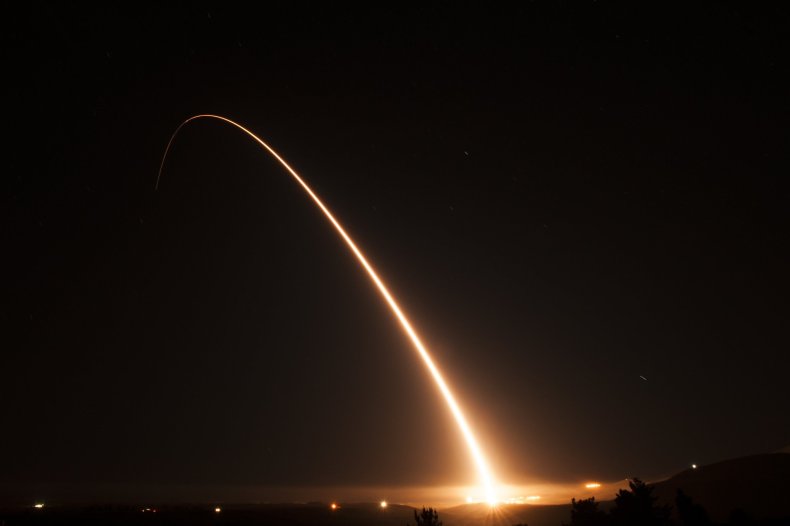 Despite the overt hostility between the superpowers, the U.S. and the Soviet Union managed to sign some key arms control deals in order to halt their rapidly-expanding nuclear capabilities and the proliferation of weapons capable of delivering them. In 1972, they signed the Anti-Ballistic Missile (ABM) treaty, followed by the INF and original START. Just a decade after the Soviet Union dissolved, however, the U.S. left the ABM treaty—which limited missile defense systems—despite opposition from Russian President Vladimir Putin, then in his first term.
A key architect of the pushback against such arms control measures was John Bolton, then under secretary of state for arms control and international security affairs. In March, Putin told NBC News that "an arms race started precisely at that point." Less than two weeks after the segment aired, Bolton was announced as Trump's pick for national security adviser, and the White House prepared to launch an offensive against the INF treaty.
Washington's accusations that Moscow was in violation of the INF treaty predate the Trump administration, going back to at least 2014. Last year, the State Department revealed that the charge stemmed from the Russian military's development of a weapon known as the Novator 9M729 missile system, referred to as SSC-8 by the U.S.-led NATO Western military alliance. The U.S. alleges that the weapon's range falls within the 310 miles to 3,400 miles restriction for nuclear and conventional weapons systems established by the INF treaty.
Russia has denied this and has counterclaimed that the U.S. was, in fact, breaching the INF treaty through its deployment across Europe of defensive weapons systems that the Kremlin has argued could be used for offensive purposes as well. In October, Trump said he would exit the INF and, on Tuesday, Secretary of State Mike Pompeo announced that Russia had 60 days to comply with the U.S.'s demands or the deal would be dead.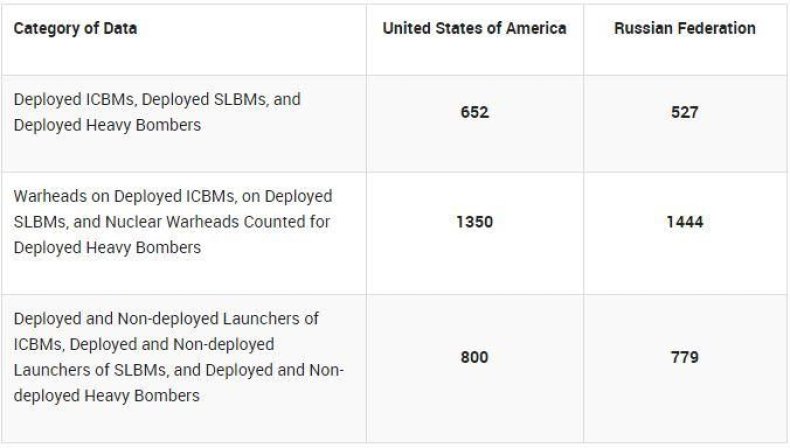 Amid frustrations over the INF treaty dispute, Lavrov argued Friday that Moscow had reached out to various members of the Trump administration regarding the New START on multiple occasions, including to the president himself during the U.S.-Russia summit in June and to Pompeo and to Bolton during talks in Moscow in August. Both Trump and Putin have actively sought to modernize their nuclear weapons arsenals and may seek to expand them should the New START expire.
In the latest figures released in February in accordance with the New START, the State Department reported that U.S. had a total of 652 deployed intercontinental ballistic missiles (ICBMs), submarine-launched ballistic missiles (SLBMs) and heavy bombers, 1,350 nuclear warheads on deployed ICBMs, SLBMs and heavy bombers, and 800 deployed and nondeployed nuclear launchers—the exact limit for this category.
Russia, on the other hand, possessed 527 deployed ICBMs, SLBMs and heavy bombers, 1,444 nuclear warheads on deployed ICBMs, SLBMs and heavy bombers and 779 deployed and nondeployed nuclear launchers.