NYC Truck Attacker Is Bragging About Killings And ISIS Strength While in the Hospital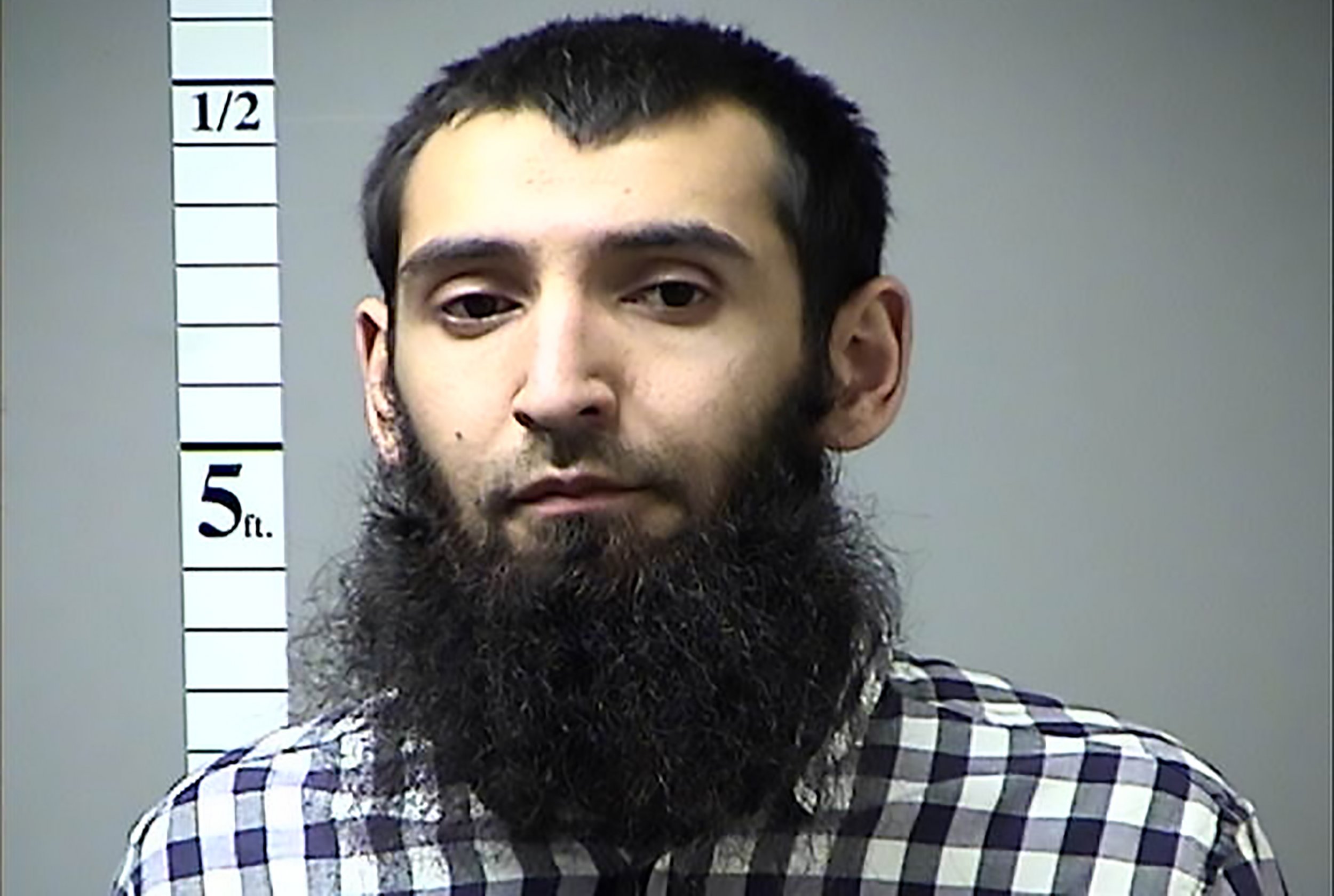 The suspected truck attacker now in custody after killing eight people and injuring nearly a dozen more in lower Manhattan Tuesday afternoon was reportedly bragging about the attack while recovering from a gunshot wound in the hospital.
Sayfullo Saipov, whose alleged actions sparked a terrorism investigation, was supposedly inspired by the Islamic State terror group (ISIS) and was praising the group from his hospital bed, according to CBS News.
And ABC News reported that he seemed "proud" of the attack during questioning.
Handwritten notes found in the truck after the attack were written in Arabic and included a pledge to ISIS, the New York Post reported, citing law enforcement sources. A picture of the ISIS flag was also discovered.
ISIS, which has encouraged similar attacks around the world, has not taken credit for the attack, but social accounts tied to the group celebrated the attack afterward, Newsweek reported.
New York City Mayor Bill de Blasio later called the attack an act of terror, and it marked the deadliest such attack in the city since September 11, 2001, when almost 3,000 people were killed in and around the World Trade Center. Tuesday's attack occurred just blocks from the rebuilt site.
Furthermore, New York Governor Andrew Cuomo said Wednesday that investigators believed Saipov was "radicalized domestically."
"The evidence shows...that after he came to the United States is when he started to become informed about ISIS and radical Islamic tactics," Cuomo told CNN. "We have no evidence yet of associations or continuing plot or associated plots, and our only evidence to date is that this was an isolated incident that he himself performed."
A Uzbekistan national, Saipov entered the United States in 2010 through a 1990s visa program. He was shot in the abdomen by a New York police officer and apprehended after a truck he was believed to be driving barreled down a city bike path for more than 10 blocks, causing the several deaths. Witnesses later told reporters and police officials the driver was yelling "Allahu akbar," which translates to "God is great" from Arabic.
Saipov, 29, reportedly left the vehicle after a school bus blocked its path, and carried a pellet gun and a paintball gun, perhaps an indication that he wanted to be killed by cops. He reportedly fled the vehicle and was chased down by police before he was shot by Officer Ryan Nash. Saipov was then detained and brought to the hospital.
NYC Truck Attacker Is Bragging About Killings And ISIS Strength While in the Hospital | U.S.