NYPD Eliminates Undercover Anti-Crime Unit, Transitions Officers to Other Roles
New York City Police Department Commissioner Dermot Shea announced an immediate end to the agency's undercover anti-crime unit on Monday.
Officers currently assigned to plainclothes anti-crime operations will be repurposed in different roles throughout the NYPD. The announcement comes on the heels of a number of police reforms passed by state and city officials last week.
"Effective immediately, we will be transitioning those units, roughly 600 people citywide, into a variety of assignments," Shea said during a press conference Monday afternoon. The assignments include positions within NYPD's detective bureau and in neighborhood police units. "Why? This is 21st century policing," the commissioner continued. "Intelligence, data, ShotSpotter, video, DNA and building prosecutable cases."
Shea spoke about several police reforms that were passed last week. "We welcome reform, but we also believe meaningful reform starts from within," he said, describing intentions to establish "trust between the officers and the community they serve."
George Floyd's death in custody of former Minneapolis police officers at the end of May prompted a widespread push for policy changes related to law enforcement and criminal justice systems across the country. In New York, state lawmakers introduced a package of legislation that amended previous statues in addition to proposing new ones.
On Friday, New York Governor Andrew Cuomo signed a bill that banned the use of chokeholds and eliminated a section of New York's civil rights law that previously prevented the release of disciplinary records related to police officers, firefighters and corrections officers without their consent.
"The truth is, this police reform is long overdue, and Mr. Floyd's murder is just the most recent murder," the governor said during a Friday press conference. "It's not just about Mr. Floyd's murder. It's about being here before—many, many times before."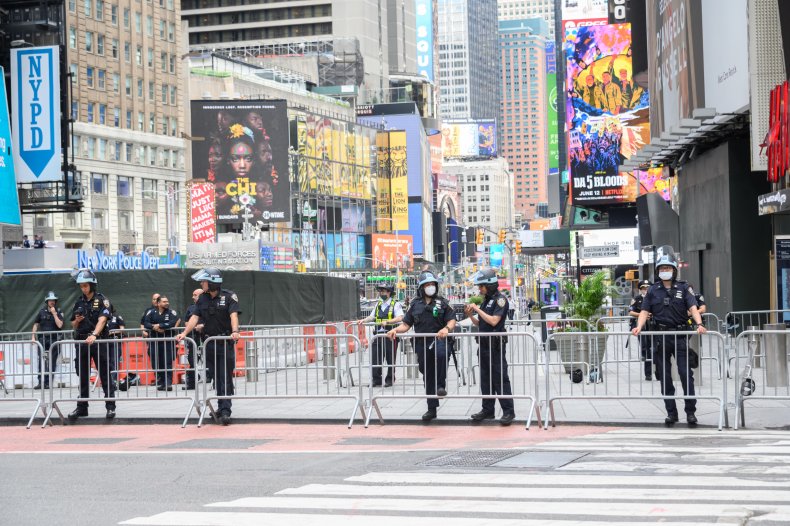 Newsweek reached out to NYPD for additional information about its decision to eliminate the plainclothes unit but was redirected to Commissioner Shea's press conference remarks. The police department did not reply to a request for further comment.
When New York's state legislature initially passed the bill amending its statute protecting police records on June 9, Sergeant Mary Frances O'Donnell, a spokesperson for NYPD's Office of the Deputy Commissioner, told Newsweek the agency had "long advocated for reforming the law."
"Department executives have spoken publicly about the need for fairness and transparency in the law and have testified in Albany in support of an amendment to accomplish that," O'Donnell said.
NYPD received backlash for some officers' behavior during recent protests that took place across the city in the aftermath of Floyd's death, which rallied against police abuse and systemic racism. City police used force to disperse or disarm protestors on multiple occasions, including one involving two NYPD vehicles seen advancing toward a group of peaceful demonstrators on video.
Another officer seen shoving a protestor to the ground was suspended from the NYPD and charged with assault, attempted assault, harassment and menacing after turning himself in last week.