NYPD Ignored Civilian Oversight Board in Choke Hold Cases, Report Finds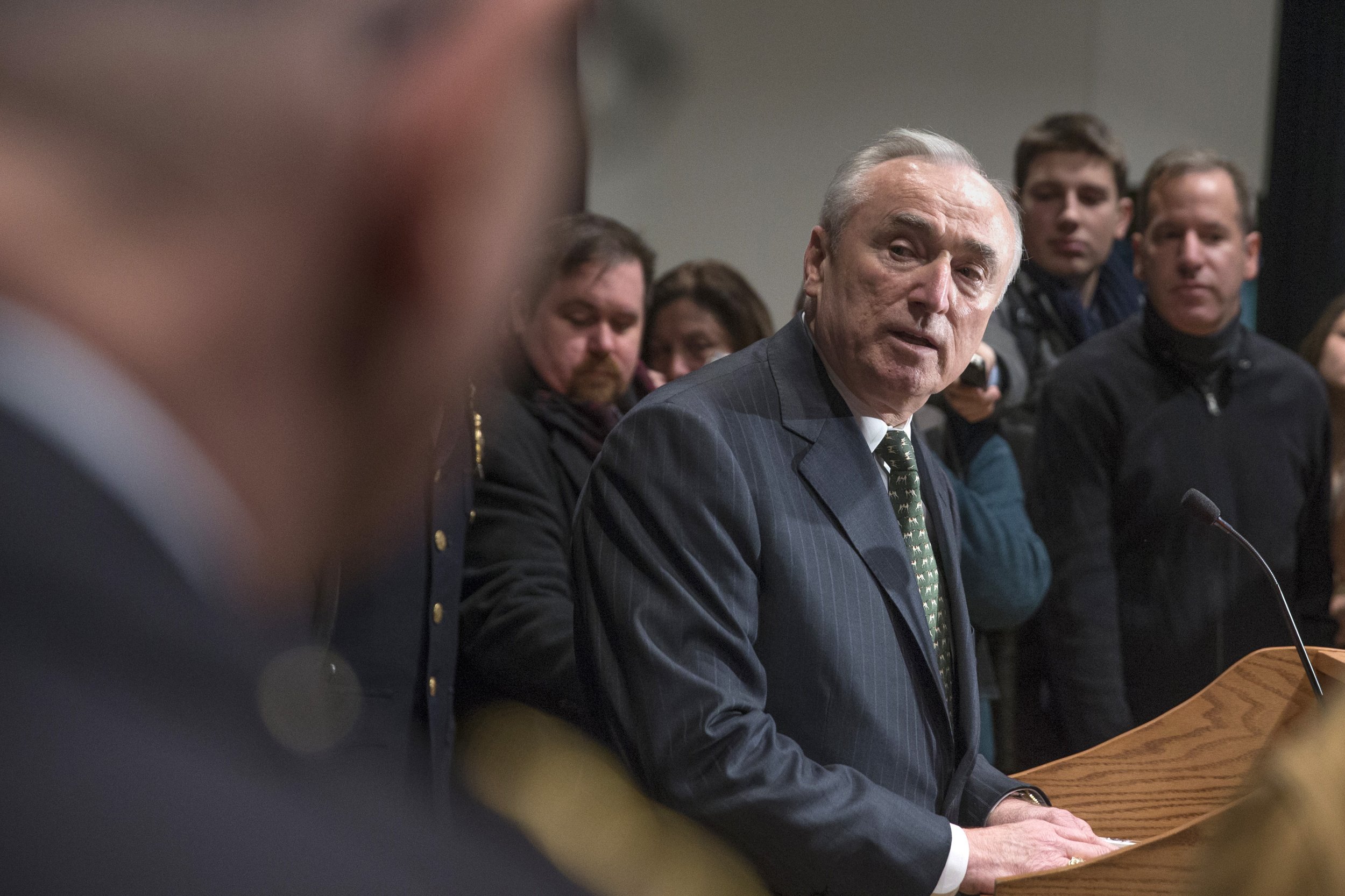 Updated | A new report released Monday by New York City's police inspector general found the New York Police Department frequently ignored the advice of its civilian oversight board to bring disciplinary action against officers found to have put suspects in choke holds.
Choke holds have been prohibited by the NYPD Patrol Guide since 1994, which defines them as "any pressure to the throat or windpipe, which may prevent or hinder breathing or reduce intake of air." The use of choke holds by police has been in the spotlight since the July death of Eric Garner, who was stopped by police for selling loose cigarettes and died after being placed in an apparent choke hold. The incident was captured on camera and became a flashpoint for a series of protests on the use of police force.
As first reported by The New York Times, the inspector general reviewed 10 cases in which the Civilian Complaint Review Board (CCRB), an independent government agency tasked with investigating misconduct by NYPD officers, recommended disciplinary action against officers it found to have put suspects in choke holds between 2009 and 2014. In six of those cases, then-Police Commissioner Ray Kelly reportedly ignored the board's recommendation, opting instead for lighter punishment, and, in one case, no punishment at all.
"NYPD largely rejected CCRB's findings and recommendations and, thus, mooted CCRB's role in the process," the report says. "In fact, there was no indication from the records reviewed that NYPD seriously contemplated CCRB's disciplinary recommendations or that CCRB's input added any value to the disciplinary process," it continues. "Yet in none of these cases did the police commissioner provide any explanation for these disciplinary decisions."
"These are pretty serious cases. Obviously, we are going to be looking at a broader sample of cases to see if it's more systemic," the inspector general, Philip K. Eure, told the Times. "But people should be troubled by the disconnect that we determined exists already in the disciplinary process."
In the report, Eure added that his office plans to launch another review to determine whether such behavior is indicative of a broader trend, and whether it has continued under Police Commissioner Bill Bratton.
The 45-page report also found that, in a number of cases where officers were found to have used choke holds, the officers quickly resorted to placing suspects in the hold when they met verbal resistance.
In a cover letter addressed to New York City Mayor Bill de Blasio, City Council Speaker Melissa Mark-Viverito and Bratton, Eure wrote the improper use of force and management of discipline for NYPD officers is one of four areas his office plans to review. The other three are patterns of low-level arrests and summonses, surveillance of religious and political groups, and police encounters with people involving mental illness.
The inspector general delayed the release of the report after two officers were shot and killed in Brooklyn last month, it said. The NYPD has not yet commented on the report, and declined a request for by Newsweek for comment.