Parents Hogtied Child Nightly to Stop Him From Eating Candy: Police
Two parents were recently arrested after police said that they hogtied their son often to make him stop eating candy.
According to an arrest report provided to Newsweek by the Northwood Police Department in Ohio, officers first learned of the parents' alleged actions when they were called to the Baymont Hotel on July 22 to "check the safety of a 12-year-old child."
The report said that 38-year-old Tabetha Sosnowicz and 42-year-old Jason Sosnowicz Sr. were arrested for child endangerment.
WTVG in Ohio obtained an arrest affidavit which indicated that when officers arrived at the hotel, they discovered a 12-year-old boy tied up. Officers also noticed that the family had been living in the hotel room where the boy was discovered.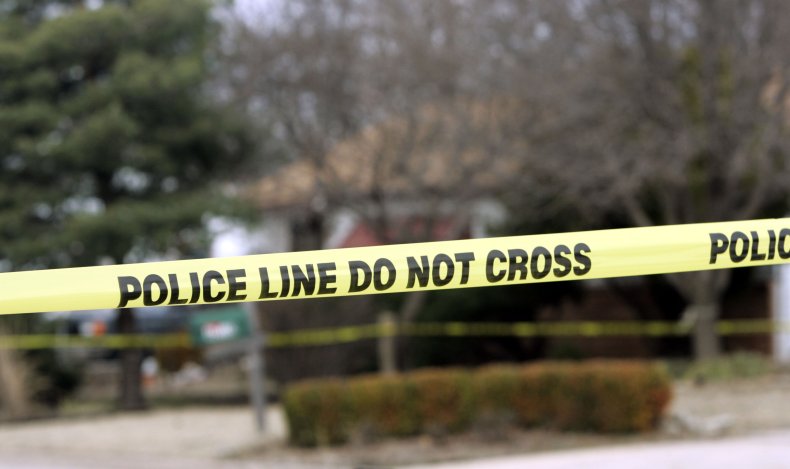 According to WTVG, the affidavit said the 12-year-old boy "had his wrists tied behind his back with white shoe strings, and his wrists were tied to his ankles." Police learned that the boy was hogtied with shoe strings for over nine hours prior to police arriving at the location, WTVG reported.
After police found the 12-year-old boy hogtied in the hotel room, they spoke with Jason Sosnowicz Sr., who was identified as the boy's stepfather. He told police that the boy was hogtied to avoid getting "into things," and when the boy's mother, Tabetha Sosnowicz, arrived, she also told police that she was aware her son was hogtied, WTVG reported.
According to WTVG, Jason and Tabetha Sosnowicz allegedly told police they would hogtie their 12-year-old son "normally...to keep him from accessing candy while they are asleep."
In addition to the 12-year-old boy, WTVG reported that the arrest affidavit also said that there were two other children in the hotel room when officers arrived. Those two children, a 6-year-old and a 14-year-old, were not tied up, WTVG reported.
While speaking with WTVG, an employee at the Baymont Hotel said that Jason Sosnowicz Sr. worked at the hotel.
Jail records reviewed by Newsweek show that both Jason Sosnowicz Sr. and his wife were charged with endangering children and administering corporal punishment. Jason Sosnowicz Sr. is currently being held on a $75,000 bond while his wife is being held on a $25,000 bond, jail records show.
A somewhat similar situation occurred earlier this year in Texas, when a woman was arrested after police discovered a 1-year-old girl hogtied in her home in January.
"We arrived at the scene and had to breach the door to the bedroom to get in....Inside, they found a 1-year-old little girl who was bound, hands and feet, hogtied, hands and feet bound together," San Antonio Police Chief William McManus said during a news conference in January.
In February, a Texas couple was arrested on child endangerment charges after they allegedly tied their three children up and kept them in a cabinet for several days. In May, two Utah parents were jailed on charges associated with allegedly binding their children and putting their heads in boxes.