'OK Computer' and Beyond: The 23 Best Albums of 1997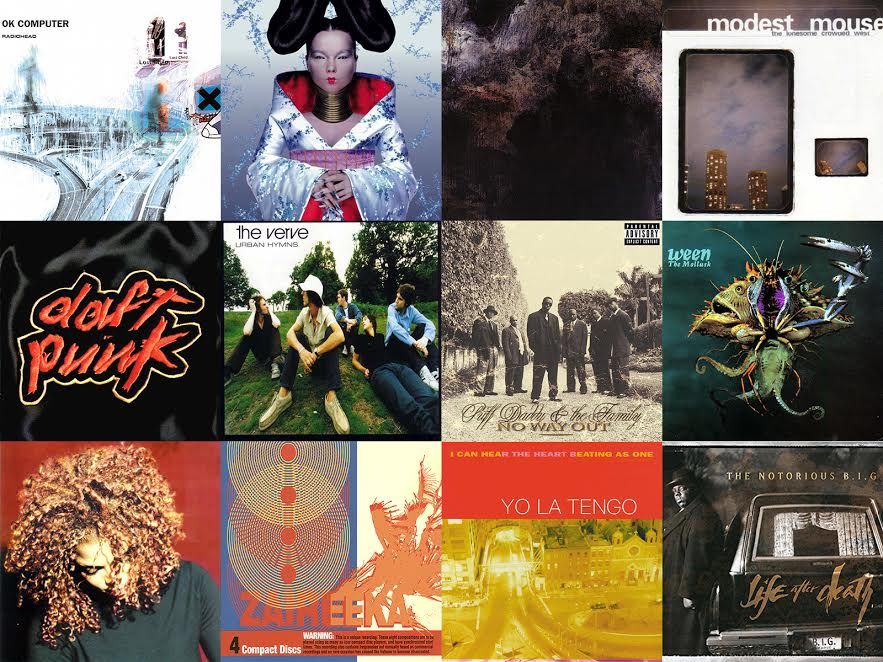 Looking back on the music of 1997 is like looking back on the Age of Enlightenment.
Twenty years ago this week, Radiohead dropped OK Computer (it had been out for a month already in Japan), Spiritualized released Ladies and Gentlemen We Are Floating in Space, The Verve released "Bitter Sweet Symphony"—and that's just mid-June. There was something in the water in 1997. Remarkable, career-defining albums seemed to land at a lightning pace. Though 1991 was probably more pivotal (grunge, etc), 1997 was almost certainly the best music year of the '90s—maybe one of the best ever.
1997 sounded like the future. It was the year Radiohead forecast and defined twenty-first century anxiety on OK Computer. It was the year Daft Punk and Björk, among others, helped define the direction electronica and dance music would head in the next decade. It was the year Britpop died with the release of Oasis's overhyped slog Be Here Now. And, of course, it was around the boy band and teen pop craze kicked into gear with the original release of NSYNC's first album and the startling rise of the Spice Girls. With all that in mind, we've rounded up the 23 best albums of 1997 for your nostalgic enjoyment.
A few quick notes before we begin: 1) No compilations or live albums. Death to the Pixies is very good, but you won't find that here. 2) Two of these blurbs (the Wu- Tang and Notorious B.I.G. ones) previously appeared in our list of the best double albums since 1987. 3) This is not an exhaustive list of every great album released in 1997. Feel free to leave an angry comment if we didn't include your favorite record, though. 4) Although we didn't have room for Smash Mouth's 1997 album Fush Yu Mang, we do heartily endorse it.
Sorry if this makes you feel old.
23. The Spice Girls, Spiceworld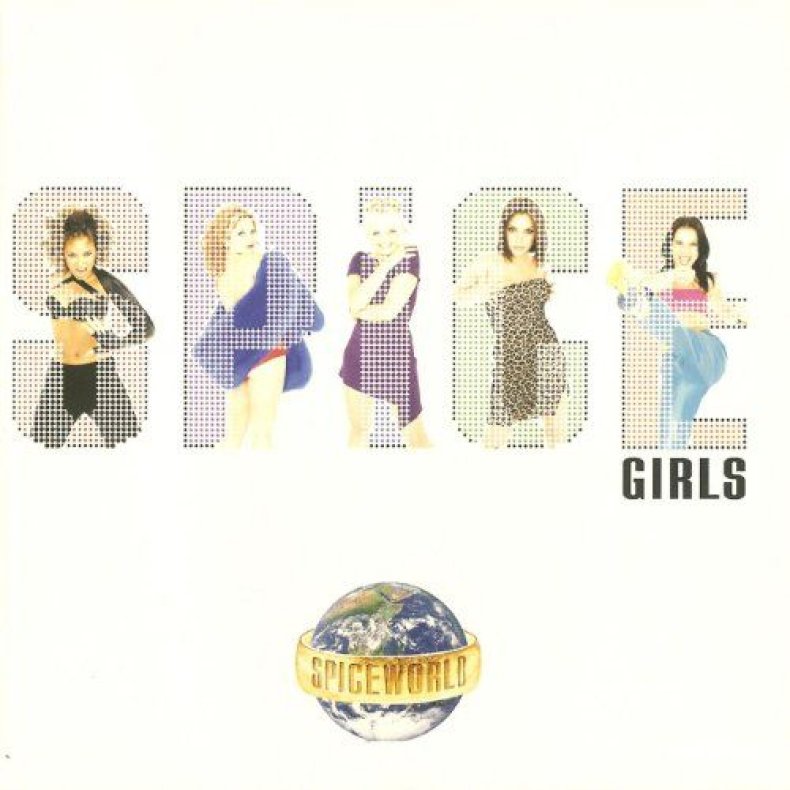 If you were a girl or a tween in the second half of the 1990s, "Spicemania" was real. Spice, the debut album from the Spice Girls, came out in 1996, and the British girl group's sophomore album, Spiceworld, followed quickly in 1997. Its lead single, "Spice Up Your Life," sticks to you like the best of girl-power bubble gum pop. But this quintet wasn't just on compact discs. Their faces were on lollipops and the fiercely traded collectible stickers inside the wrappers, they appeared in ads for Pepsi, there were dolls and clothing and, soon after the second album, there was a movie by the same name. Some critics received Spiceworld favorably—Rolling Stone called it "relatively speaking, a masterful effort," and Entertainment Weekly wrote that "part heart, part mind, all cotton candy, Spiceworld may just be the answer to one of life's most vexing quandaries." But Newsweek was not convinced. The Spice Girls don't "have much to offer musically," Veronica Chambers wrote in her November 10, 1997 story. "The new album, Spiceworld, out this week, will not win the critics over. But it doesn't matter. The average Spice Girl fan, after all, is 12 years old." And for many of those 12-year-old girls, Spiceworld was everything. —Stav Ziv
22. Tindersticks, Curtains(This Way Up)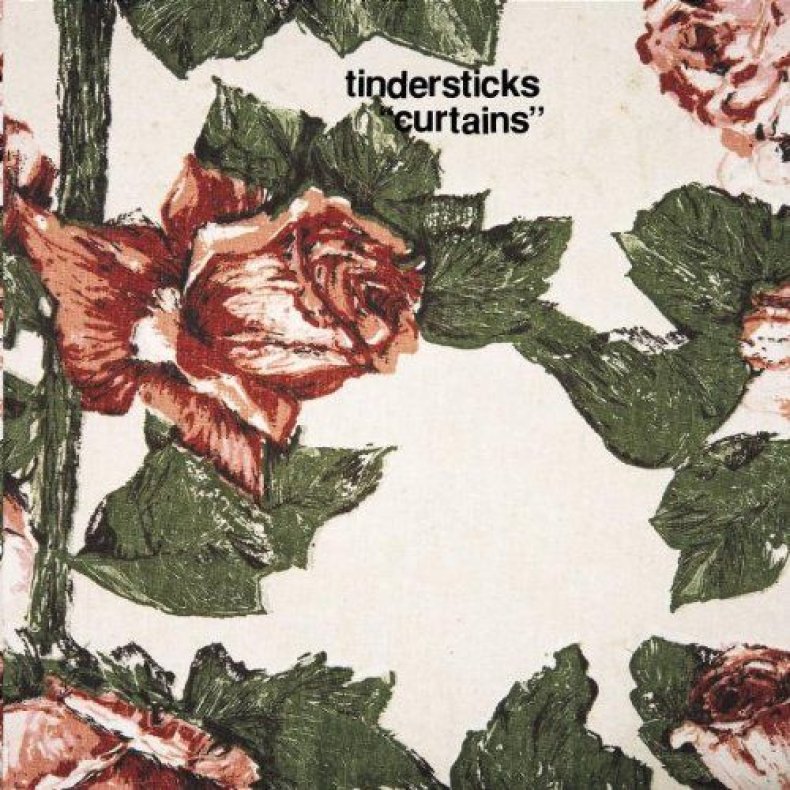 From the smoky, adulterous "Rented Rooms" to the drowsy tour travelogue "Ballad Of Tindersticks," Curtains is the sound of exhaustion—a band reaching the point of collapse and hurtling straight past it. And exhausted for good reason, considering this was the third 65+-minute set of dark, boozy chamber-pop Tindersticks had unleashed in five years. But where the band's 1995 release wallowed in its lush, highly British despair, Curtains has a slightly more playful, even surreal edge ("Bearsuit," "Ballad of Tindersticks," "I Was Your Man"). Stuart Staples's immense baritone leads the way, a balm for the troubled but romantic soul. —Zach Schonfeld
21. The Wu-Tang Clan, Wu-Tang Forever (Loud/RCA/BMG)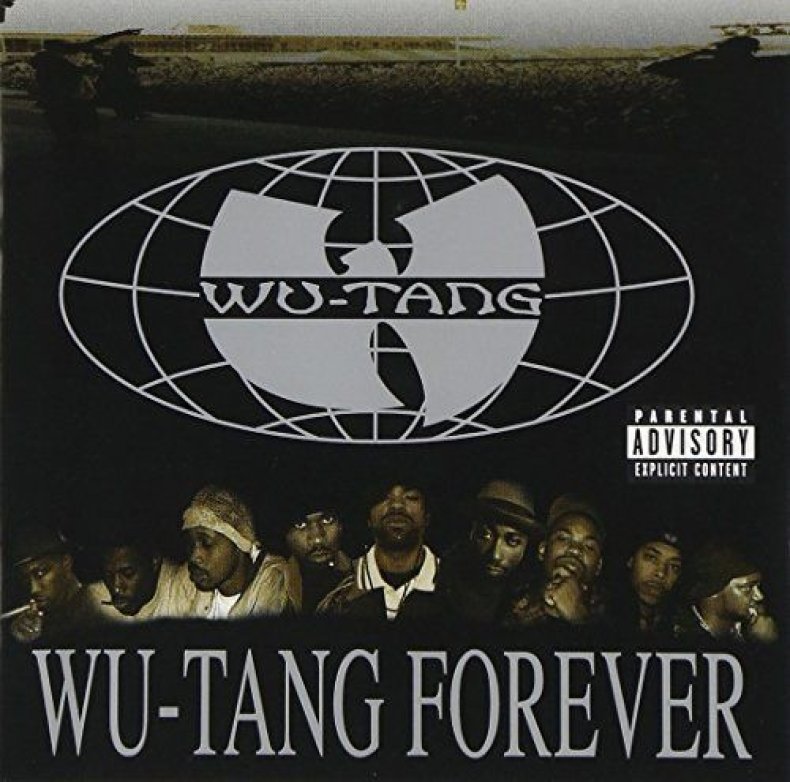 Following their groundbreaking 1993 debut Enter the Wu-Tang (36 Chambers), the RZA, the GZA and company went large with a double album, a rarity in hip hop. Though the debut will go down as the Wu-Tang's magnum opus, its critically acclaimed follow-up still remains the group's highest-selling release 20 years after it hit shelves in 1997. It was also the group's only album to reach #1 on the Billboard 200, an accomplishment the Clan clearly doesn't care about replicating. It's hard to chart when you only release a single copy of an album, as they did with 2015's Once Upon a Time in Shaolin (which also happens to be a double LP). —Ryan Bort
20. Blur, Blur(Food)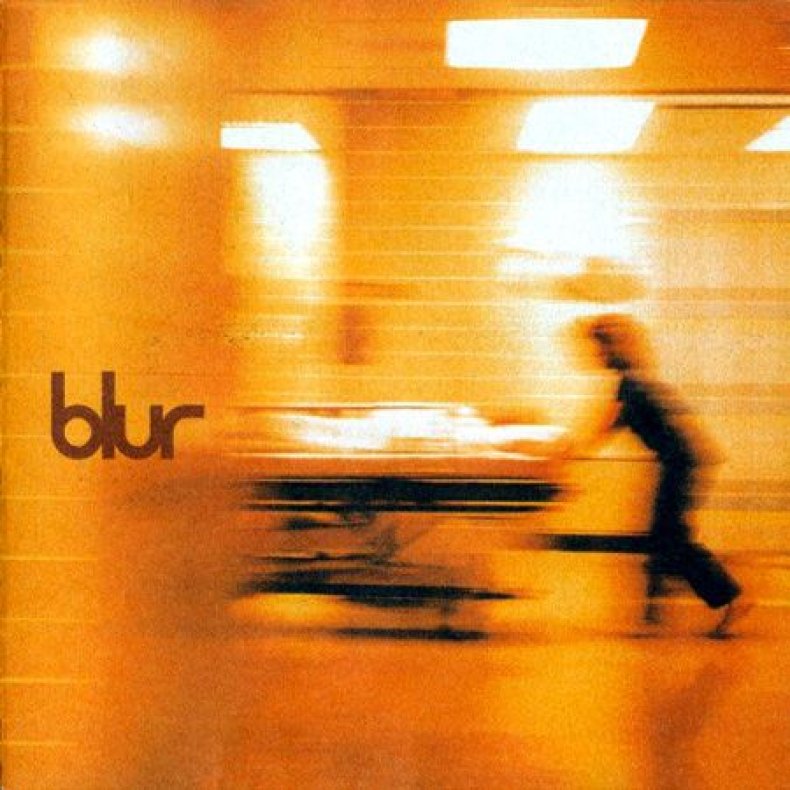 Blur adapted, Oasis didn't. During the late '90s, it really was that simple. Two years after the "Battle of Britpop," Oasis released the messy, mediocre Be Here Now while Blur went to Iceland and wound up venturing into lo-fi and trip-hop territory on this darker self-titled album. Though best remembered for the overplayed "Song 2" (widely known in the States as "Woohoo!"), Blur is far more than that, from the gorgeous, crackly "You're So Great" to the lush heroin anthem "Beetlebum." —Zach Schonfeld
19. Labradford, Mi Media Naranja (Kranky)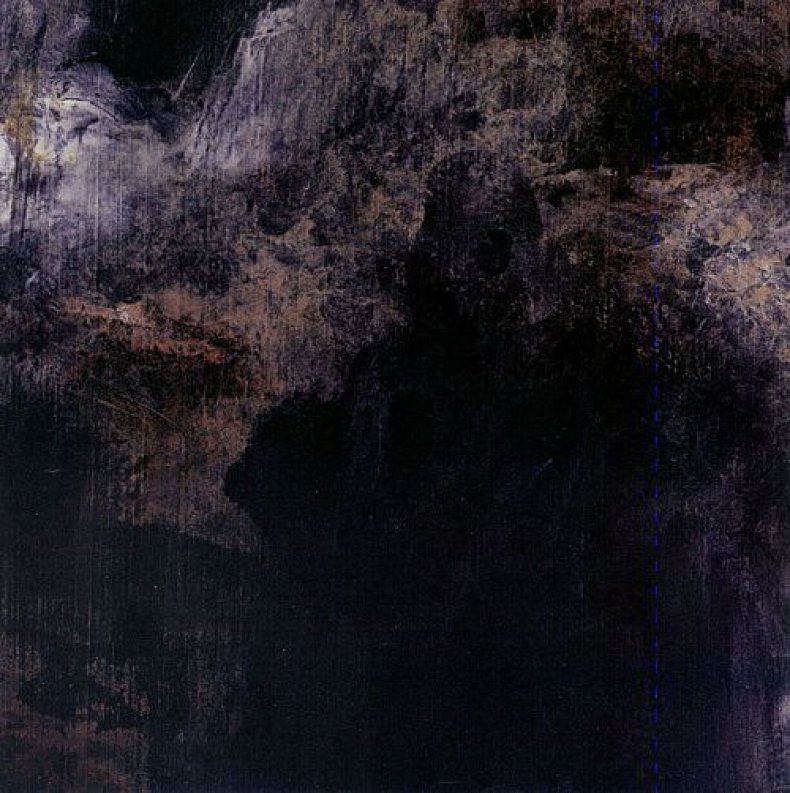 Ambient, airy and full of open spaces, Mi Media Naranja is ideal for deep sleeps and late-night drives through fog. It's a minimalist masterpiece, with expansive mood pieces that seem to drift on and on, outside the realm of linear time. The song titles are like military code; there are no discernible vocals, save for some ghostly murmurs ("G," "V") and snatches of walkie-talkie chatter in the gorgeous fifth track ("I"). Labradford formed in Virginia during the early nineties and is commonly pegged with the "post-rock" label. Fans of post-rock successors Explosions in the Sky or Mogwai should dig through their underrecognized work. —Zach Schonfeld
18. Puff Daddy & the Family, No Way Out (Bad Boy)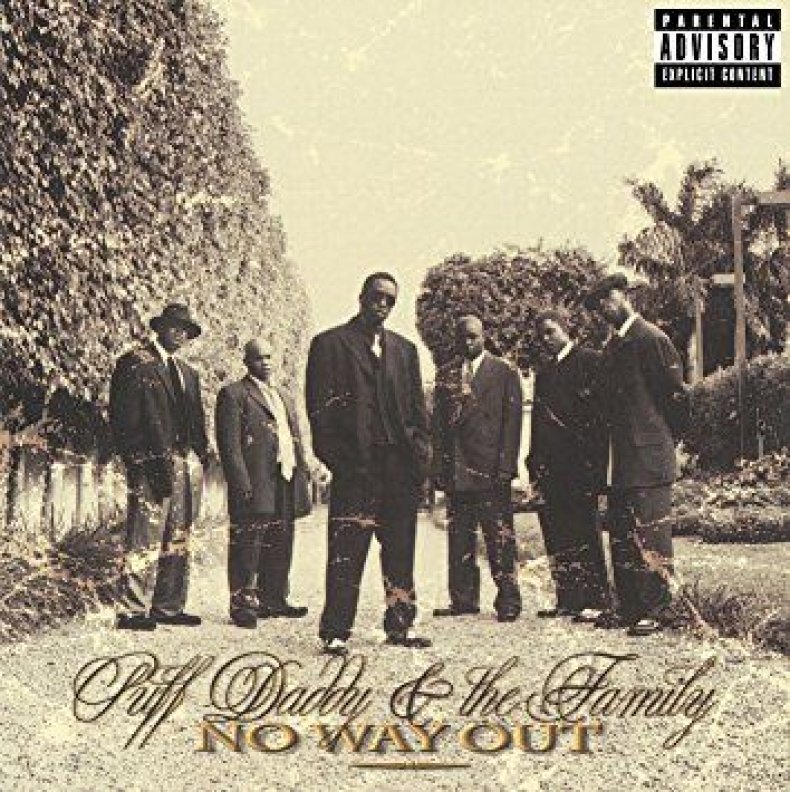 "Damn, I would have never thought it would have been like this…life is crazy," Puff Daddy says solemnly in the intro to his 1997 debut, No Way Out. The album was released only months after the death of Puff's close friend, the Notorious B.I.G., who was gunned down in Los Angeles in March. Biggie's presence on the album is unmistakable. With songs like the Grammy-winning "I'll Be Missing You," No Way Out found Puff Daddy paying homage to his fallen friend while at the same time establishing himself as a star in his own right. So lauded was the album that it took home the Grammy for Best Rap Album over Biggie's posthumous masterpiece Life After Death. —Ryan Bort
17. Stereolab, Dots and Loops (Elektra)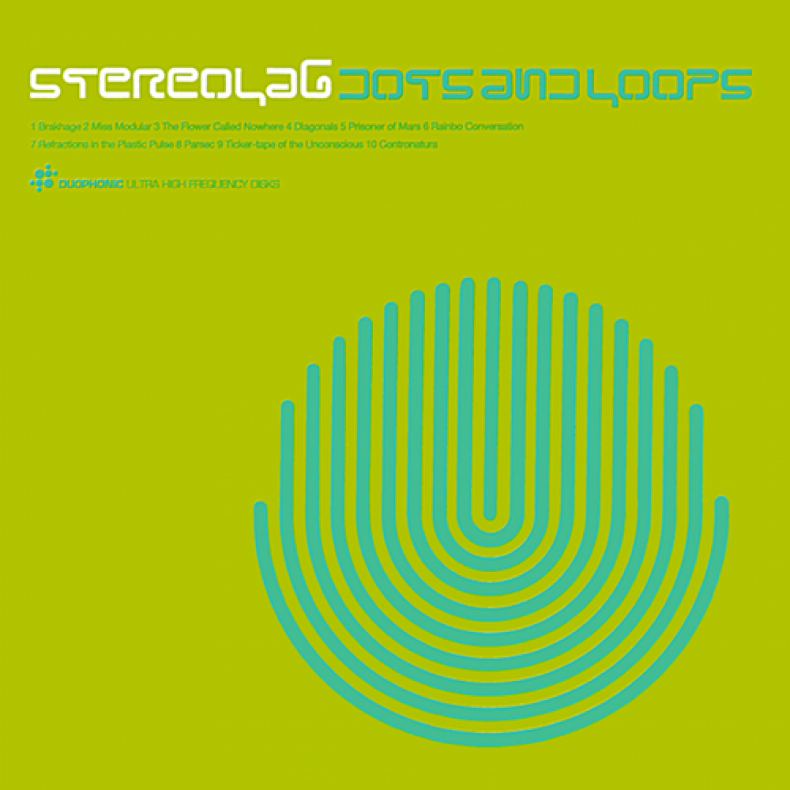 Dots and Loops sounds like easy listening muzak beamed down from the future—or what a bunch of French art-rockers must have imagined the future to sound like in 1997. These particular French art-rockers (better known as Stereolab) were on a creative roll during the mid-nineties: Emperor Tomato Ketchup, with its sing-songy-krautrock approach, dazzled critics in 1996, and then Dots and Loops arrived just 18 months later. Dots is at once sweeter, softer and more intricate, with smooth sixties bossa nova flourishes bumping up against unusual time signatures and expansive song structures. The album is beguiling, seductive and dense—and "Diagonals" might be the single suavest song ever written in 5/4 time. —Zach Schonfeld
16. Erykah Baduh, Baduizm(Kedar/Universal)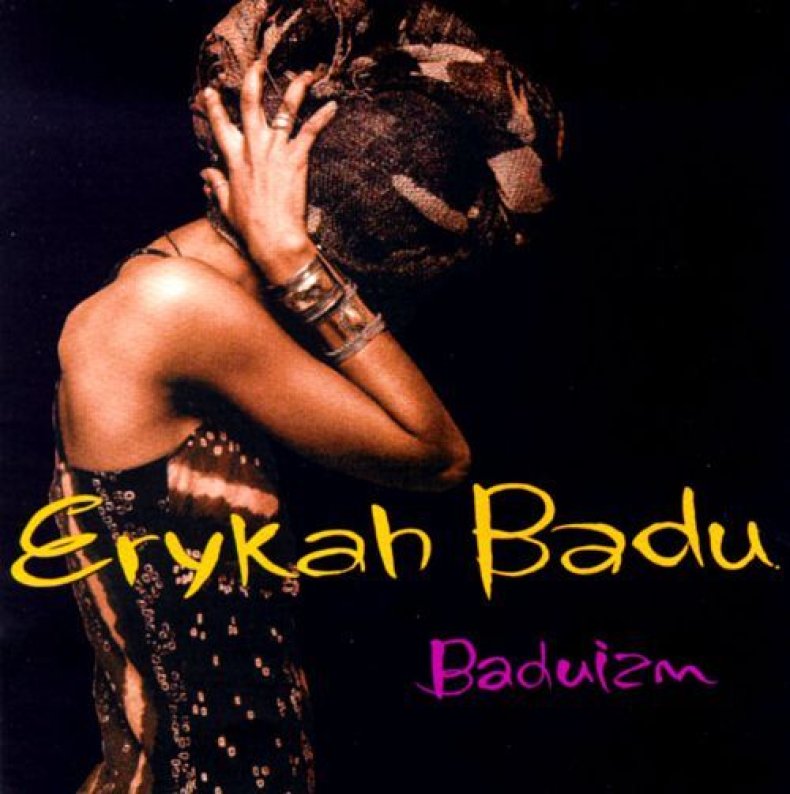 Released at the height of neo-soul popularity—and, arguably, its artistic pinnacle—Erykah Badu entered the fray occupied by D'Angelo and Maxwell to deliver a fusion of swinging, sultry soul with Roots-inspired hip hop beats. Her Grammy-winning vocal performance on "On & On" is worth the price of admission alone, but the album explores the full depth of Badu's songwriting with the uptempo "Appletree," the rap cadences in skits like "Afro" and the more contemporary R&B of "Next Lifetime." Badu's combination of incense-burning spirituality and moments of self-aware humor ("You said you was gonna take me to see Wu-Tang, baby") broke her out of the larger neo-soul umbrella, and she still is in a league of her own 20 years later. (See: her 2015 mixtape But You Caint Use My Phone, anchored by her six-minute cover of Drake's "Hotline Bling.") —Claire Shaffer
15. Daft Punk, Homework (Virgin/Soma)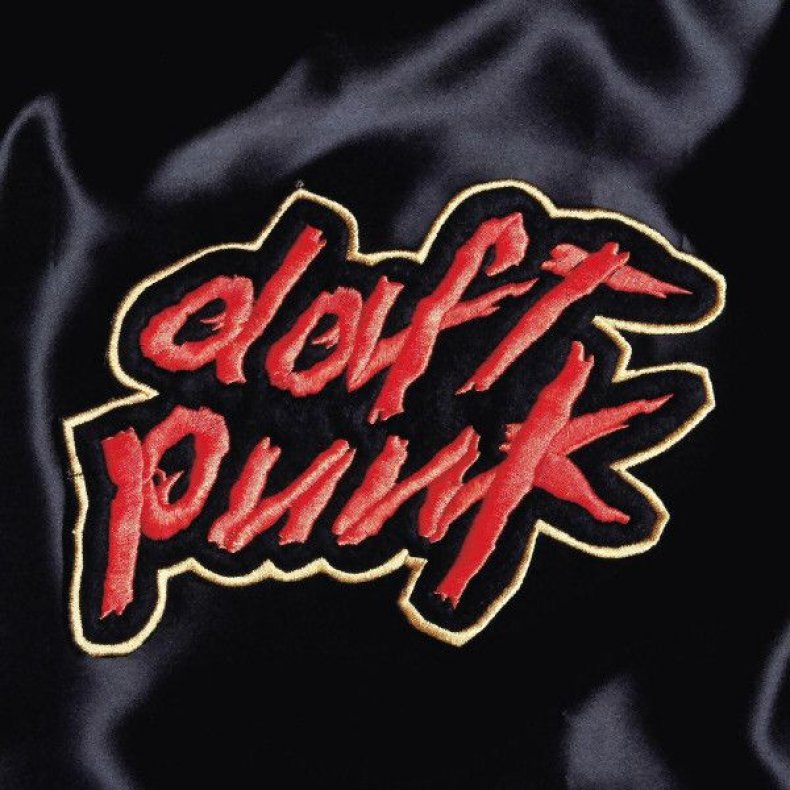 Daft Punk's debut is frequently heralded as one of the greatest electronic dance albums of all time. It proved to the world that thumping beats didn't have to be confined to eastern European raves, and it simultaneously set the course for electronic dance music's decade-long journey into the mainstream. Homework also confirmed that the helmet-wearing French duo are indeed time-traveling aliens sent from another dimension, or at least from somewhere deep within a modular synthesizer. Put on "Around the World" or "Da Funk" in 2017 and it will get a house party moving just as thoroughly as anything in the Top 40. —Ryan Bort​
14. Ween, The Mollusk (Elektra)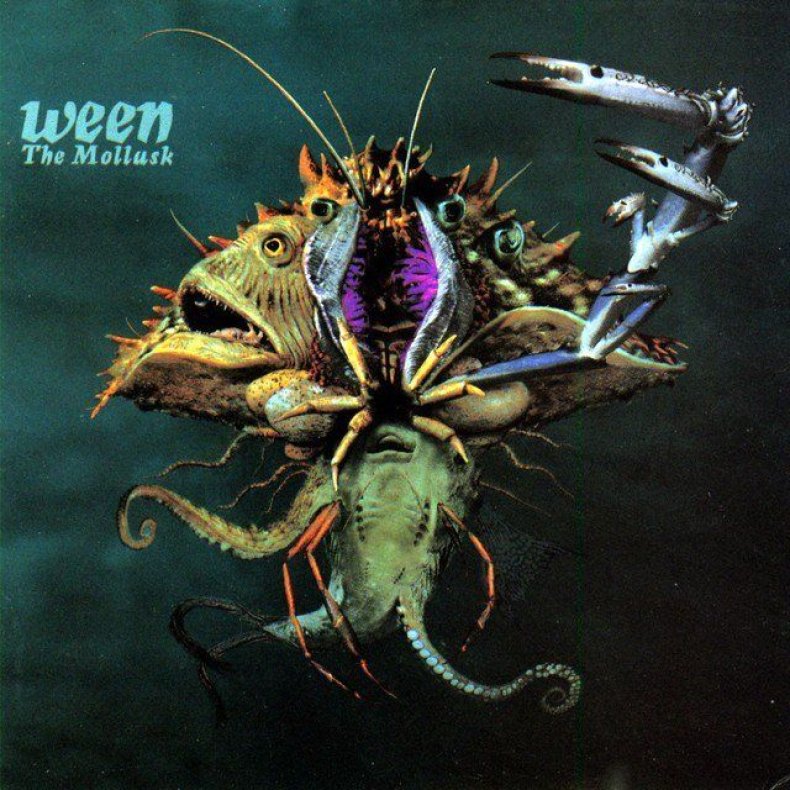 The best way to win over your friend who insists that Ween is a joke is to play him or her The Mollusk. And play it loud. But you have to be crafty: Skip "Waving My Dick in the Wind," turn the volume way up on "Mutilated Lips" and secure all available exits if the friend tries to leave before the regal guitar peaks of "Buckingham Green." Great work—you've either converted a new Ween fan or landed yourself a restraining order. Dean and Gene Ween always had an ambitious streak that was sometimes belied by the band's goofier impulses. On The Mollusk, the band's ambition came rising to the fore in the shape of a proggy, nautical-themed opus. Recorded at a rented beach house on the Jersey shore, it remains Ween's greatest work, which is funny, considering it arrived only a year after the band's worst by far (12 Golden Country Greats). Even success smelled funny for Ween; one track, "Ocean Man," made it all the way to the closing credits of the SpongeBob SquarePants Movie. —Zach Schonfeld
13. Modest Mouse, The Lonesome Crowded West (Up)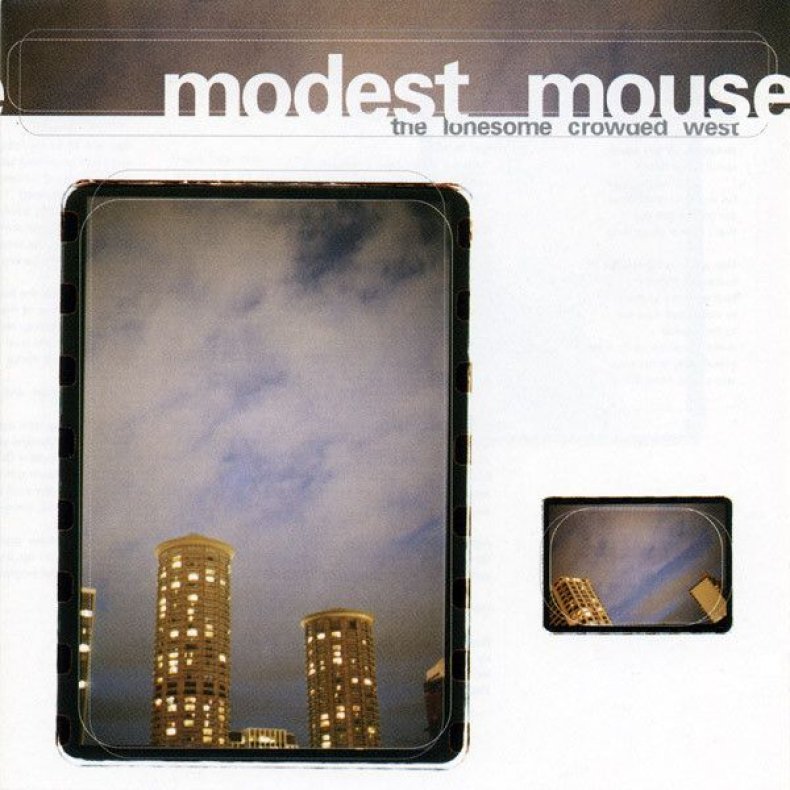 Though Chicago's Marina City towers gracing the front of Wilco's Yankee Hotel Foxtrot may be the most famous instance of a pair of cylindrical buildings encroaching into the aesthetics of indie rock, Pacific Northwest music fans won't forget the appearance of Seattle's Westin Hotel towers on the cover of Modest Mouse's 1997 breakout album The Lonesome Crowded West. The LP saw the band at their most aggressive as well as their most vulnerable, and while 2000's The Moon and Antarctica may be their masterpiece, it wouldn't have been possible if the band didn't first exorcise a few demons (which may even be more fun, anyway). —Ryan Bort
12. The Verve, Urban Hymns (Hut)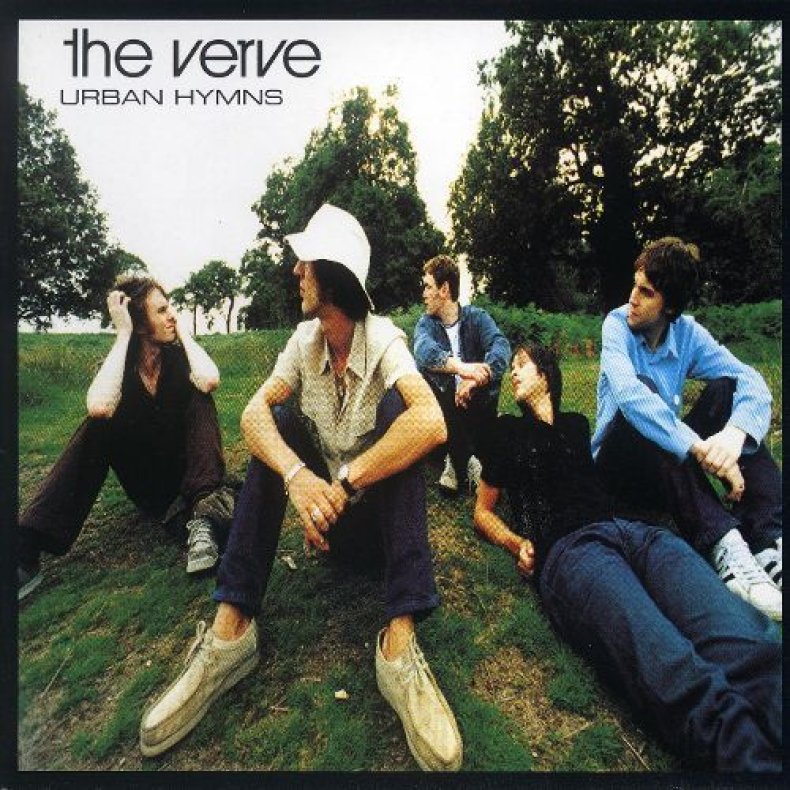 Ten million. That's how many copies Urban Hymns has sold globally in the years since it was released in 1997. The album went quadruple platinum by the end of that year; it's either the 17th or 18th best-selling album in UK history, depending on your source. This is staggering. Arty rock bands birthed from the shoegaze scene simply don't sell records in those numbers. But then Urban Hymns is not a shoegaze album. It's a great, glistening, emotionally resonant and meticulously orchestrated pop-rock album. It's everything Oasis's Be Here Now (released the prior month) tried and failed to be. It's epic in length and rich in stylistic scope—the psychedelic haze of "Neon Wilderness" fits seamlessly alongside lush balladry like "One Day" and the downtrodden "The Drugs Don't Work." Then there's the ubiquitous "Bitter Sweet Symphony," which at this point has fulfilled the prophecy and really become a goddamn urban hymn. —Zach Schonfeld
11. Janet Jackson, The Velvet Rope (Virgin)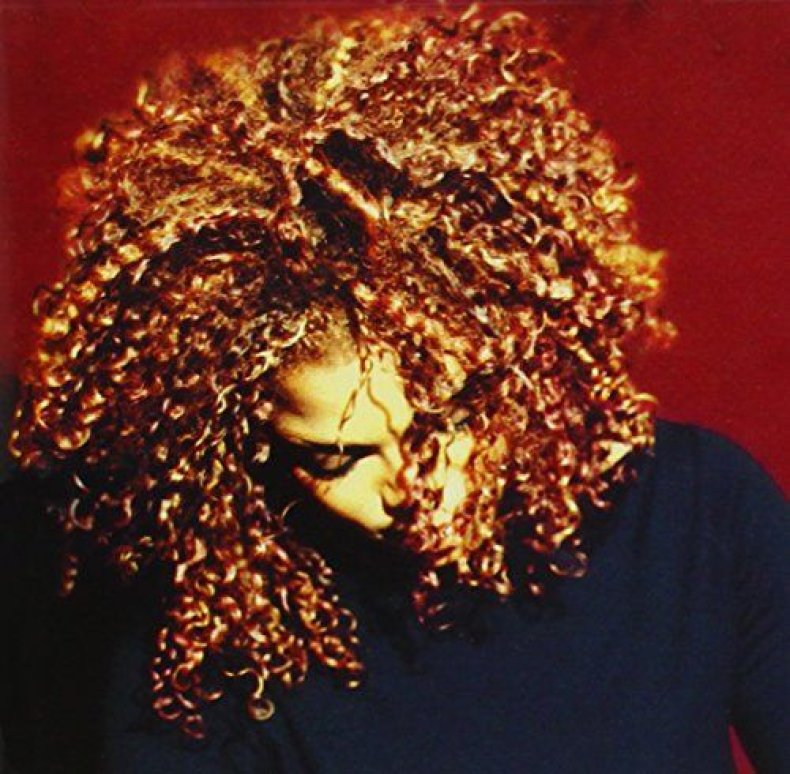 Janet Jackson's music was always sexy, but The Velvet Rope took the sensuality we expected from her and made it raw, vulnerable and most surprisingly—considering how famously guarded the singer is—revealing. Rope, her sixth studio album, focuses on themes of depression, homosexuality, BDSM and domestic abuse. It was the depression, Jackson said, that fueled Rope, telling Newsweek, "(I) couldn't get up sometimes. There were times when I felt very hopeless and helpless, and I felt like walls were kind of closing in on me." The track list is so inspired by emotional vulnerability, you almost forget she's a member of one of the world's most famous families and not just a close friend opening up to you. Even the happiest track on the album, "Together Again," was about a friend who died from AIDS. Rope showed more than Jackson's range—it showed who she is at her core, good and bad, pretty and ugly, all of it and more. —H. Alan Scott
10. Sleater-Kinney, Dig Me Out (Kill Rock Stars)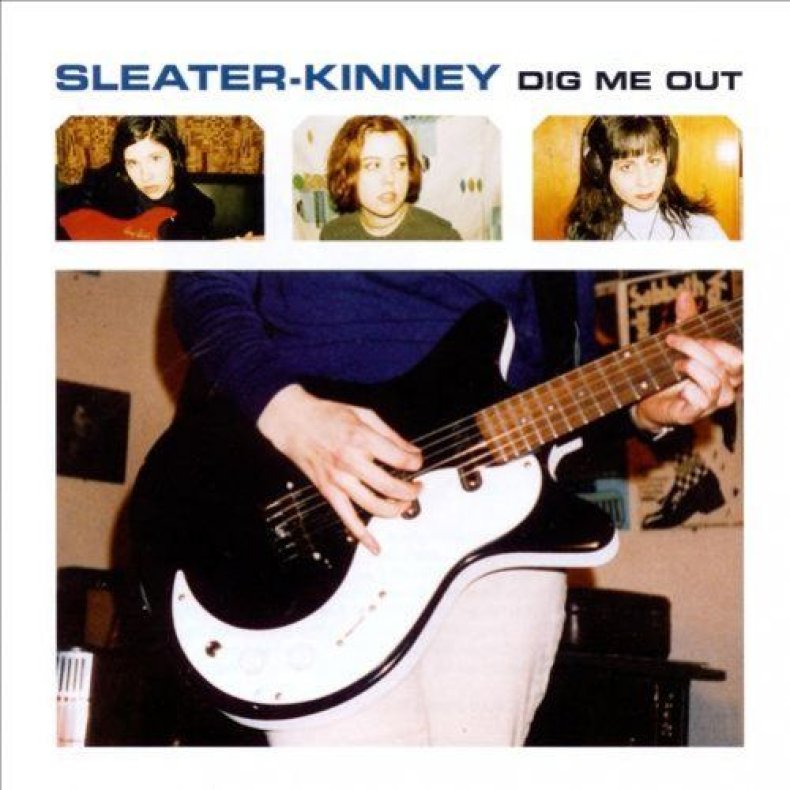 Bruce Springsteen once described the kick-drum at the start of Bob Dylan's "Like a Rolling Stone" as the sound of someone "kicking open the door to your mind." If that's the case, then the sharp crack of snare at the beginning of Sleater-Kinney's Dig Me Out is the sound of someone crashing into your heart with a wrecking ball. The Olympia-based riot grrrl act's third album was the first to enlist drummer Janet Weiss, whose punctuating beats became as integral to the band's sound as Carrie Brownstein's guitar hooks and Corin Tucker's tremendous wail. Using melodic punk to tackle everything from gender roles to heartbreak to antidepressants, Dig Me Out has remained just as relevant, just as empowering and just as catchy as it was in 1997. —Claire Shaffer
9. Yo La Tengo, I Can Hear the Heart Beating as One (Matador)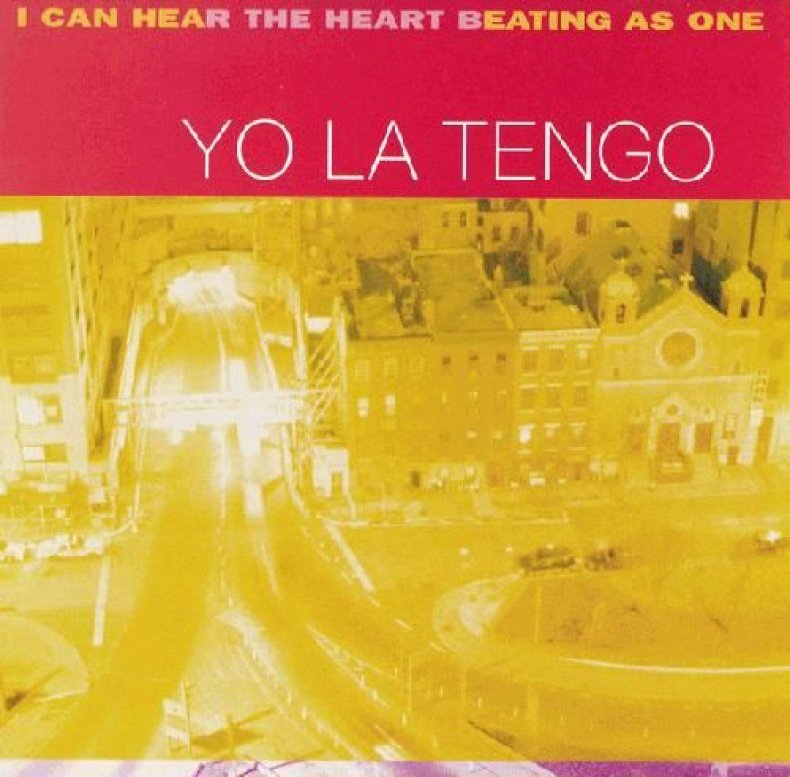 Yo La Tengo's I Can Hear the Heart Beating As One was one of the great indie rock masterpieces of the '90s. The Hoboken, New Jersey, "power" trio's eighth full-length release has a little bit of everything. There are polished pop gems ("Autumn Sweater, "Stockholm Syndrome," "Center of Gravity), distortion-laden drivers ("Little Honda," "Sugarcube"), instrumental meditations ("Green Arrow," "Spec Bebop") and plenty more. The album still stands today as the band's magnum opus, which is saying something considering the rich discography they've built up since forming way back in 1984. —Ryan Bort
8. Nick Cave and the Bad Seeds, The Boatman's Call (Mute/Reprise)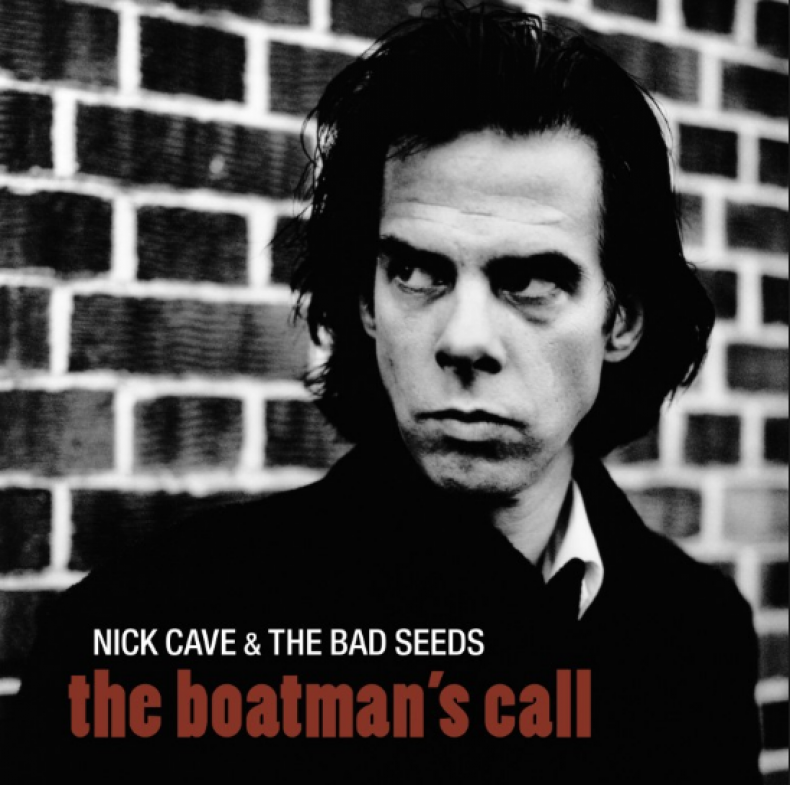 By 1997, Nick Cave had mastered the darker arts of rock and roll: We knew he could do murder ballads, lustful revenge fantasies, western romps, harrowing character studies—all with his red right hand tied behind his back. But until The Boatman's Call arrived in 1997, nobody knew the Bad Seed-in-chief could strip away the sordid layers of narrative and biblical lore and bare his soul. The Boatman's Call is nearly a solo album—Cave's piano and voice are largely unadorned, and the songs are imbued with a quiet and dignified desperation. The songwriter was reeling from the dissolution of his marriage to Viviane Carneiro, as well as a brief and stormy affair with PJ Harvey, who is most directly alluded to in material like "West Country Girl" and "Far From Me." The series of heartbreaks produced some of Cave's most extraordinary songs to date. Case in point: The godly "Into My Arms" is pretty much the goth "God Only Knows." —Zach Schonfeld
Related: The immense grief of Nick Cave's Skeleton Tree
7. Built to Spill, Perfect from Now On (Warner Bros.)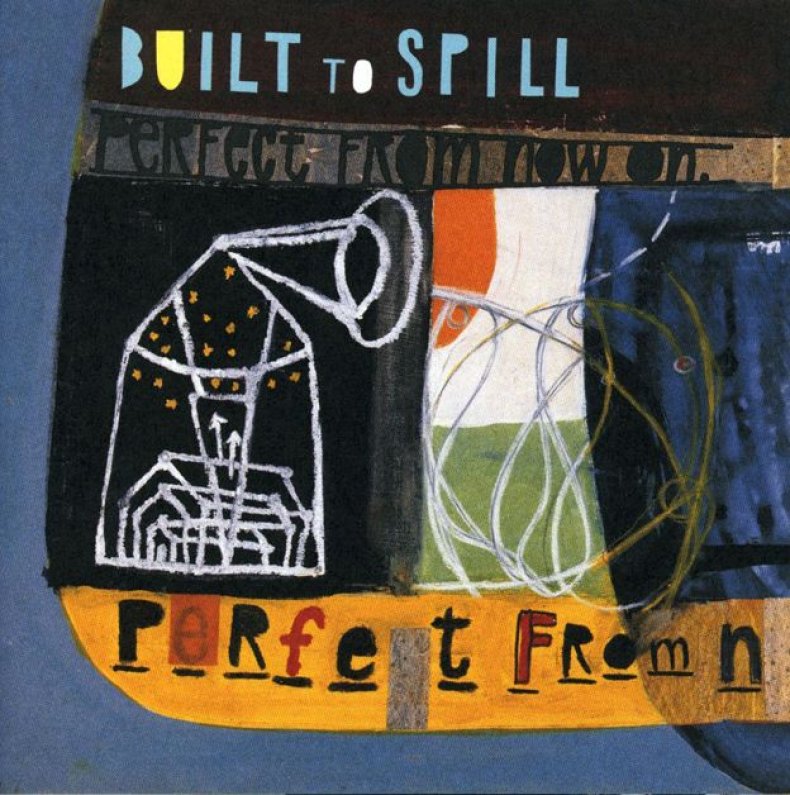 It's just a phenomenal indie-rock record. The arrangements and song structures are huge, the guitars shimmer and erupt in glorious explosions of sound and Doug Martsch's lyrics are like wry, coded riddles of wisdom: "Randy Described Eternity" grasps at the infiniteness of the universe ("ten times the size of Jupiter"), while the stellar "I Would Hurt a Fly" finds Martsch grappling with his own capacity for callousness. There are only eight songs, of varyingly epic lengths, and at least five of them are straight-up classics. With Perfect from Now On, Yo La Tengo's ICHTHBAO, Sleater-Kinney's DigMe Out and the Dismemberment Plan's sophomore album all released within a few short months of each other, 1997 was the year the American indie underground revealed what it was capable of—foreshadowing the mainstreaming of the genre during the 2000s. (On a related note, why are there so many third albums on this list? For Built to Spill, Radiohead, Sleater-Kinney, The Verve and others, the third disc was the charm.) —Zach Schonfeld
6. Elliott Smith, Either/Or (Kill Rock Stars)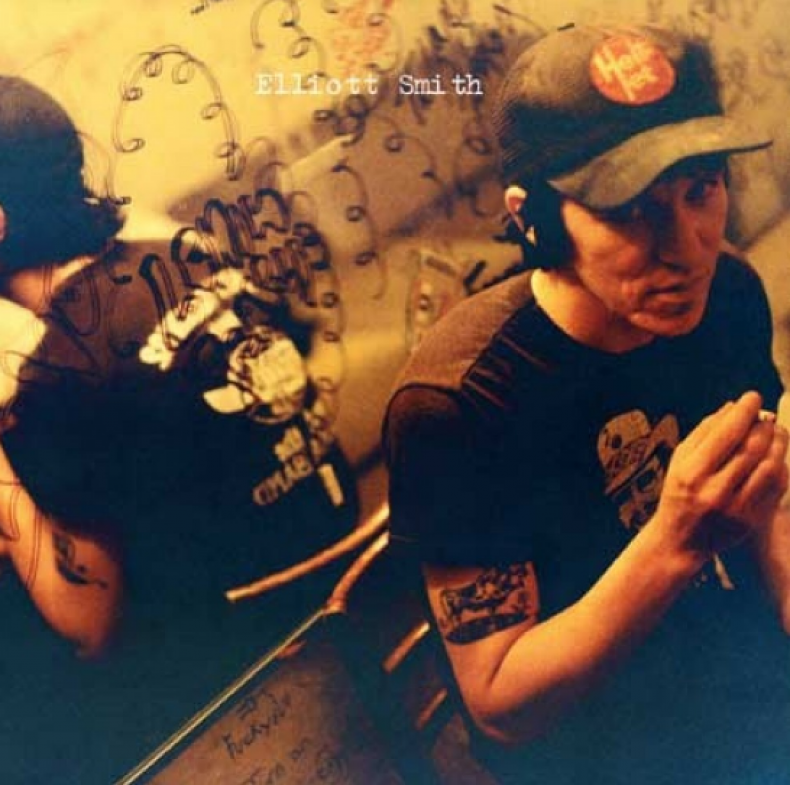 Elliott Smith's third album was lauded by critics, but it wasn't really heard by many people outside of diehard indie music fans, failing to even chart in the United States. One person who did hear it was the filmmaker Gus Van Sant, who was so taken with Smith's songwriting that he decided to use three of the album's songs—"Angeles," "Between The Bars" and "Say Yes"—in his film Good Will Hunting. (So yes, a movie starring Ben Affleck was responsible for introducing the world to one of the greatest songwriters of the last 25 years.) Smith would move to a major label for his final few albums, rendering Either/Or a sonic bridge between the stark intimacy of his earlier work and the studio polish of his final two. It is the quintessential Elliott Smith album. —Ryan Bort
5. Spiritualized, Ladies and Gentlemen We Are Floating in Space (Dedicated)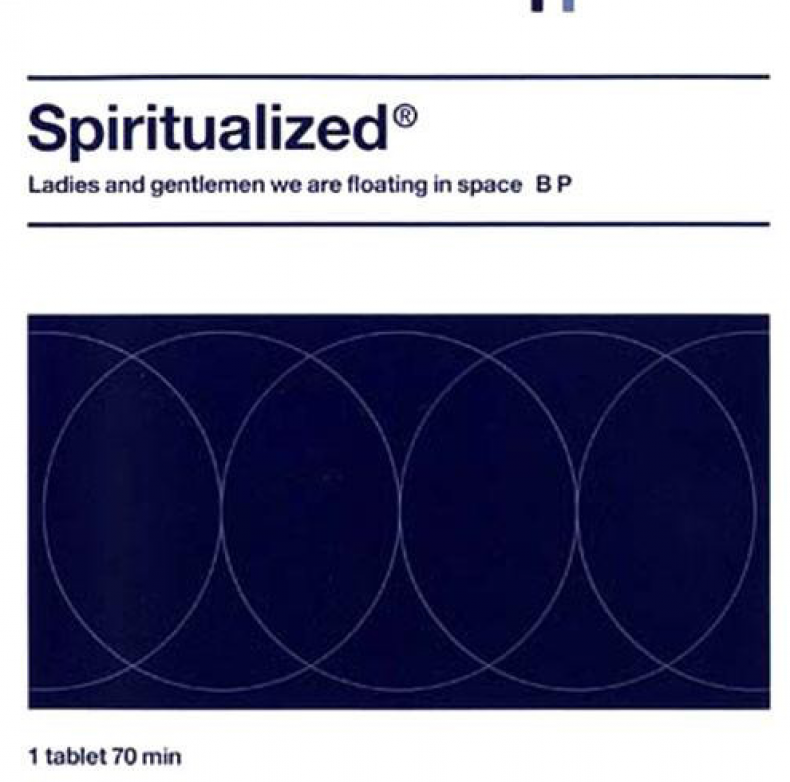 How heartbroken do you have to be to write a song as majestic and haunted as "Ladies and Gentlemen We Are Floating in Space" and then hire a gospel choir and string quartet to beam it out to the world? With Spiritualized's third album, J. Spaceman made the breakup album to destroy all breakup albums. Drawing on noise, gospel, free jazz and stunning wall-of-sound psychedelia—sometimes all at once—Ladies and Gentlemen is a monumental achievement in sound and vision. The dynamic and emotional range spans from wounded orchestral grandeur ("Broken Heart") to squalling blues overload ("Electricity"), with incomprehensibly dense tapestries of sound. (As an aside, here's some "Best Albums of 1997" list gossip for you: J. Spaceman recorded this album shortly after ending a relationship with Spiritualized keyboardist Kate Radley, who married Richard Ashcroft of The Verve, whose 1997 masterpiece also appears on this same list.) —Zach Schonfeld
4. The Flaming Lips, Zaireeka (Warner Bros.)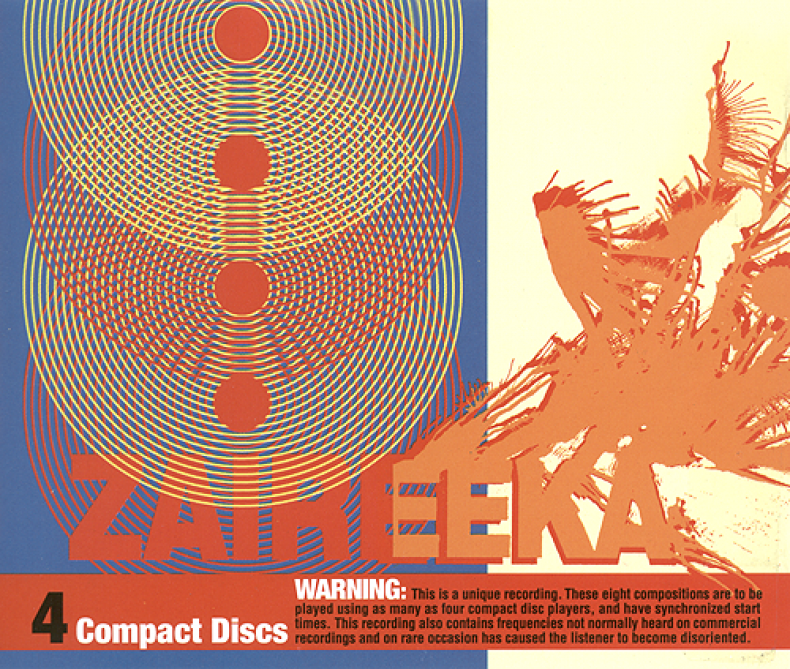 Everyone scoffs at Zaireeka. I don't blame you. It's an easy target: "That's the album that you have to play on four goddamn CD players simultaneously? Jesus. Does it come with prepackaged salvia? Get a life." Certainly, it's the world's only quadruple album that comes with a safety warning and a song inspired by a hellish vision of marching vegetables. But when you actually meet Wayne Coyne's demented vision halfway—when you put in the work, scrounge up the boomboxes and listen to Zaireeka the way its mad-scientist creators intended—the reward is indescribably great. This is an album that blasts, screeches and literally barks at you from every direction; there are moments of startling beauty and moments of utter cacophony ("A Machine in India," "March of the Rotten Vegetables") often within the span of the same song. And I promise, you don't need salvia. The music is mind-altering enough. Don't listen to it while operating heavy machinery. —Zach Schonfeld
3. The Notorious B.I.G., Life After Death (Bad Boy)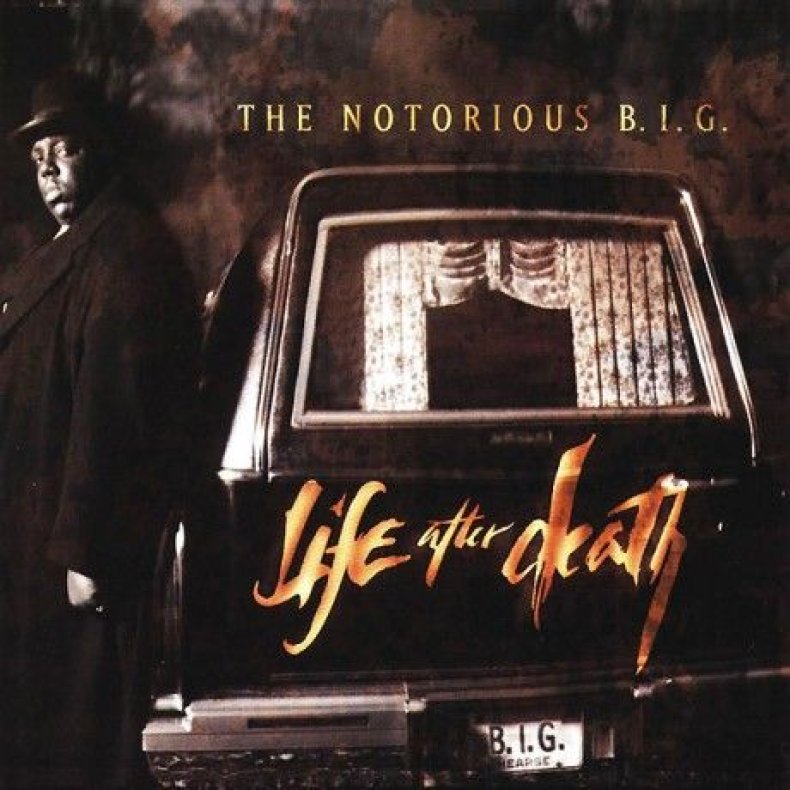 Recorded from the end of 1995 to the beginning of 1997, Biggie's 24-track masterpiece was intended to be a sequel to 1994's Ready to Die, and the end product didn't disappoint. It's the rare double album that could not have been pared down. There is no filler. From "Hypnotize" to "Mo Money Mo Problems" on the first disc to "Notorious Thugs" to "Long Kiss Goodnight" on disc two, Life After Death is dripping in swagger, as well as the tension of the East Coast/West Coast beef that at times overshadowed Biggie's career. The 24-year-old rapper's talent was snuffed when he was killed in a drive-by shooting just two weeks before the album's 1997 release. —Ryan Bort
2. Björk, Homogenic (One Little Indian)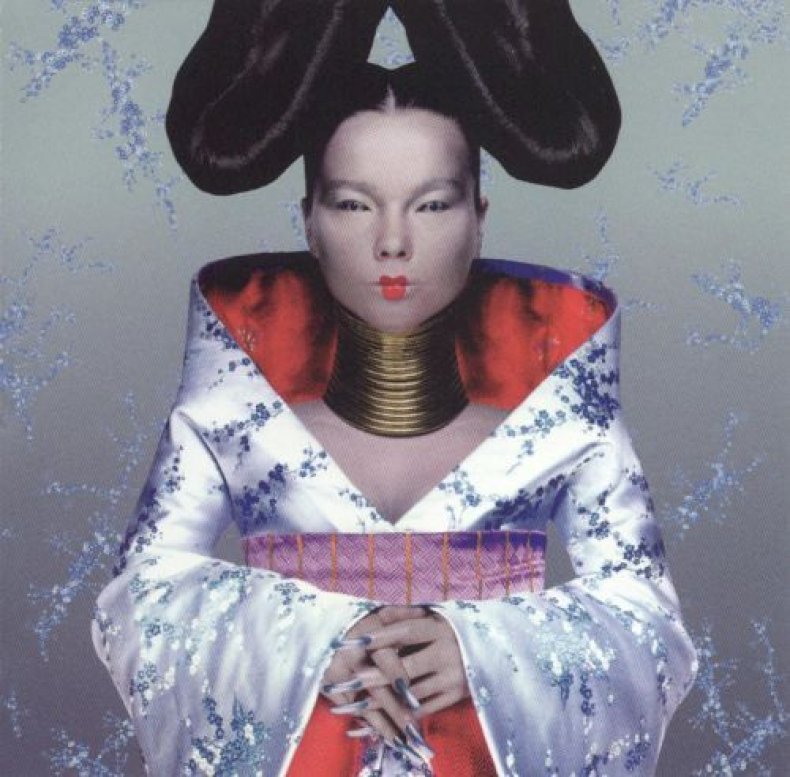 "I'm no fucking Buddhist, but this is enlightenment," Björk snarls on "Alarm Call." And she was right. The Icelandic musician was a legend as soon as the "It's Oh So Quiet" video hit in 1995, but Homogenic marked the moment it seemed reasonable to refer to her as a capital-g Genius. It's an astonishing album. After Post's success, Björk was desperate for the cold shock of inspiration—she axed her producer (they'd "stopped surprising each other," she explained), relocated to Spain, hired veteran electronica collaborators like Mark Bell, brought the Icelandic String Octet aboard to contribute strings and even allowed nonmusical staff, like a hired babysitter, to contribute to the production. The madcap recording process resulted in Homogenic. The theme of fearlessness runs like a thread through the record; on "5 Years," Björk declares herself "so bored of cowards / That say they want / Then they can't handle [love]." From the frosty, all-encompassing strings to the nonconventional beats ("5 Years" sounds like a wild animal chomping on the microphone, set to loop), electronic producers are still playing catch-up with the textures on Homogenic today. —Zach Schonfeld
1. Radiohead, OK Computer (Parlophone/Capitol)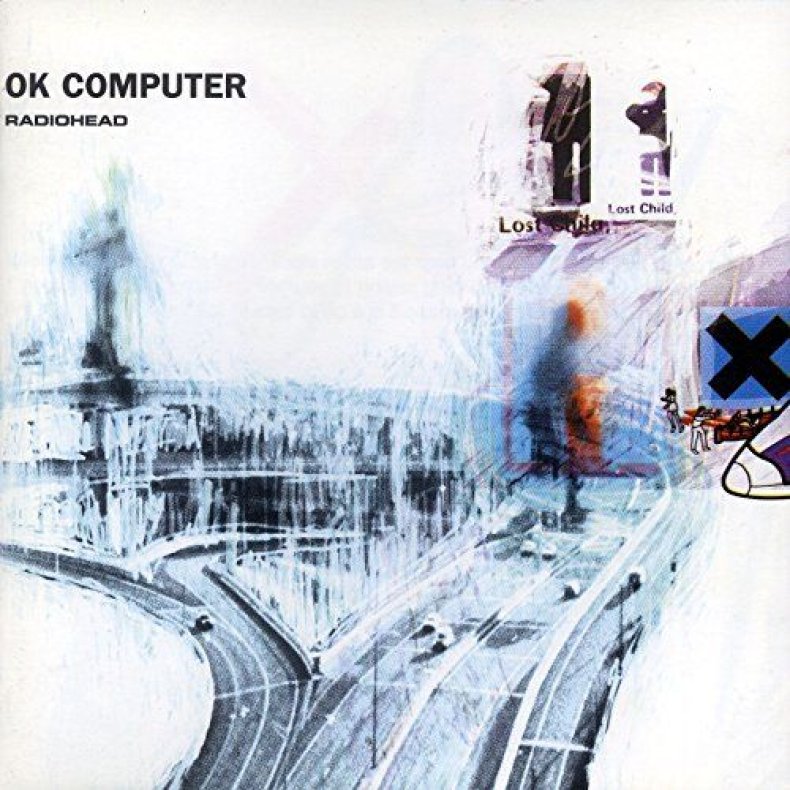 Fitter. Happier. More dystopian. Not sounding like "Creep" too much. Regular exercise with digital samplers and mellotron choirs. At ease. Eating well. Sleeping well. No bad songs. A patient, better drummer. Thick paranoia. Keep in contact with old synths. Enjoy a cowbell now and then. At a better pace. Slower and more calculated. No longer goofy and generic like the weak tracks on Pablo Honey. Less chance of mawkishness. Still cries at "Exit Music (For a Film)." Calm. Fitter, healthier and more progressive. A pig in a cage on antibiotics. —Zach Schonfeld