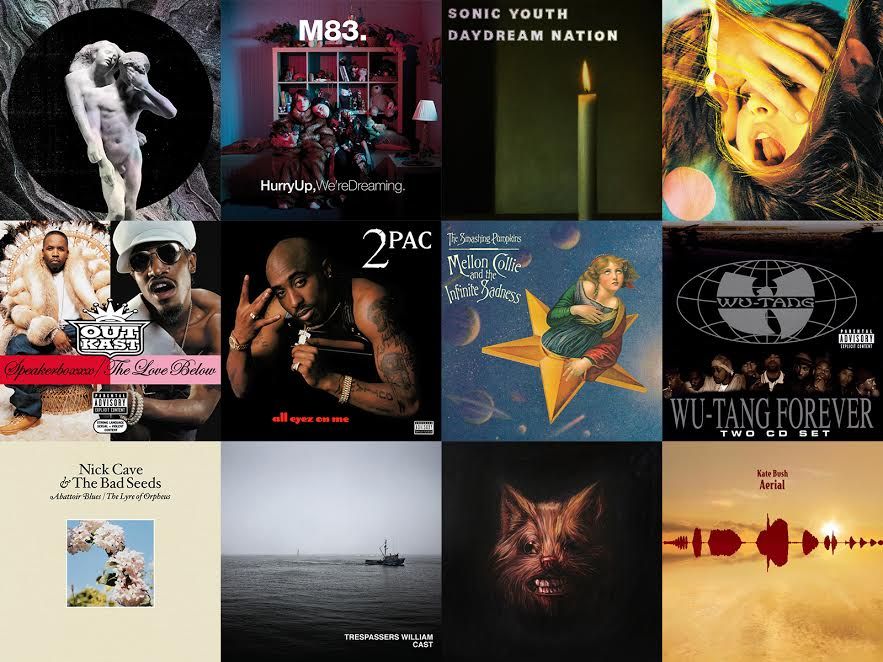 Prince's Sign O' the Times is everything a great double album should be: sprawling, creatively fertile, daring and dizzyingly eclectic, the way it zigs and zags between the stylistic extremes of Prince's genius.
It was released just over 30 years ago, on March 31, 1987. And it marked the end Prince's genius period (though he made plenty of great albums to come), the end of The Revolution, the end of the vinyl era. Sign O' the Times, Stereogum wrote on the occasion of its 25th birthday, "is the last great double-album of the LP era." Indeed, 1988, the year after Sign was released, was the first year in which CD sales surpassed vinyl.
Since then, double albums have been much more rare, in large part because of the compact disc format: A 65- or 70-minute album can easily fit on one CD; previously, it would have been stretched across two LPs. Ambitious artists, ranging from Kate Bush to Outkast and beyond, have still managed to revitalize the double album over the past three decades. We've selected and ranked the very best double albums released in the 30 years since Prince's masterpiece.
First, a quick note on what qualifies as a double album for the purposes of this list: No live albums or greatest hits compilations (there are too many of those). Also, no triple albums, which means Magnetic Fields' 69 Love Songs and Joanna Newsom's Have One On Me are not eligible for inclusion. (Both are great, though.) We're counting anything that was originally intended and sequenced as a double album upon original release, even it might technically fit on one CD. (Sonic Youth's Daydream Nation, for example, was released as a double LP in 1988, though it can now be purchased as one CD.) And, of course, only albums from the past 30 years.
Happy listening.
15. Trespassers William, Cast (Saint Marie, 2012)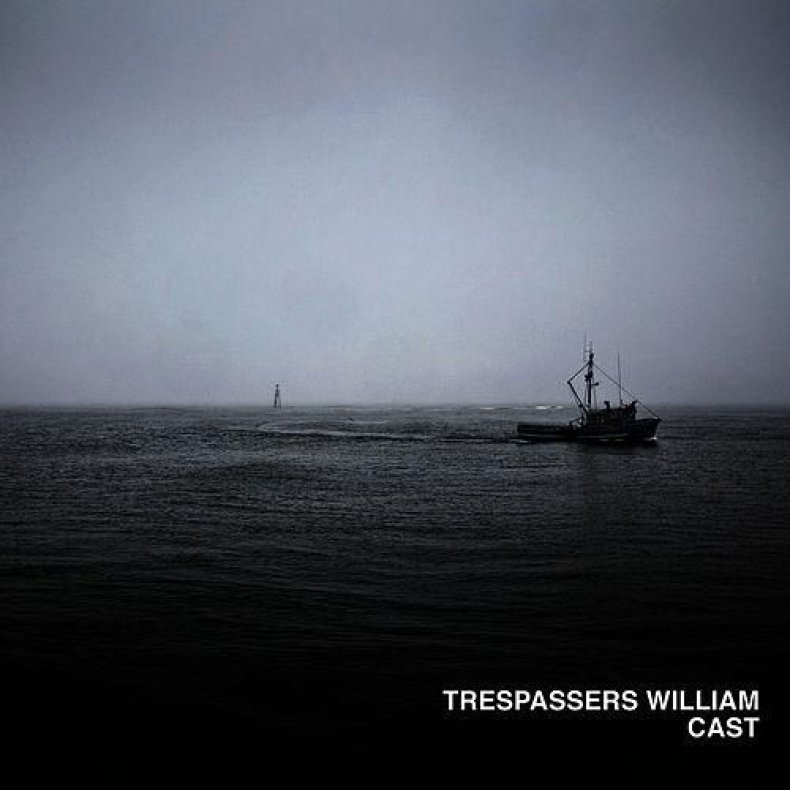 The year 2012 was, for whatever reason, an unusually busy one for double albums. Swans unleashed The Seer, a 119-minute opus. Neil Young, newly reunited with Crazy Horse, released Psychedelic Pill, his only double-disc studio album to date. Baroness released a double album called Yellow & Green. Yet the most underappreciated two-CD release from that year was Cast, a mesmerizing 21-song collection from the erstwhile dream-pop duo Trespassers William. This double album is technically a rarities compilation—the only non-studio album we're including here—but in all its weird aching melancholy, it has the ebb and flow of a proper album. Trespassers William's music hovers in the airy space between dream and waking. Songs like "Believe Me" and "Surrounded" are airy and hushed but emotionally resonant. —Zach Schonfeld
Sell it in one tweet:
14. Kate Bush, Aerial (EMI/Columbia, 2005)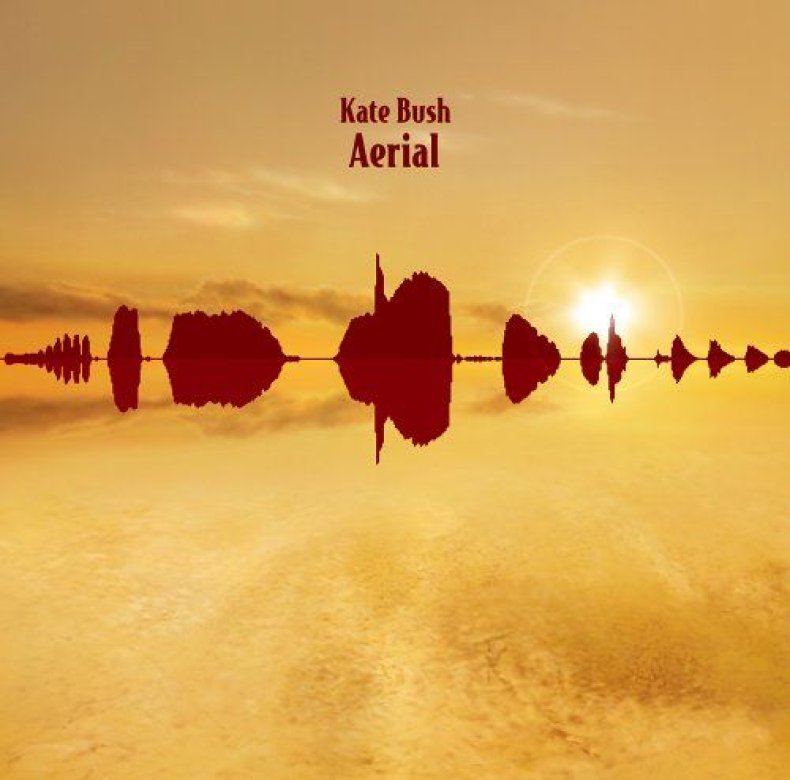 Most of the double albums listed here were recorded during some sort of commercial or creative peak—when the artist in question had the inspiration and commercial backing required to put out two discs' worth of new music. Aerial is an anomaly. Kate Bush's earthy and meticulously sequenced 2005 album was bookended by 12 years of silence before the album arrived and five years after. Hounds of Love was sequenced as though it were a double album—two distinct conceptual sides—so it's fitting that on Aerial, she finally stretches across two discs. The first disc, A Sea of Honey, reveals that Bush's long sabbatical hadn't dulled her enthralling songcraft: "Bertie" is an intriguing ode to her son performed on Renaissance-era instruments, while the aptly named "π" manages to make the endless digits of Pi sound captivating. The second disc, A Sky of Honey, is more New Age-y and mysterious: a single sound piece meant to capture the aural textures of a summer day. —Zach Schonfeld
Sell it in one tweet:
13. The Flaming Lips, Embryonic (Warner Bros., 2009)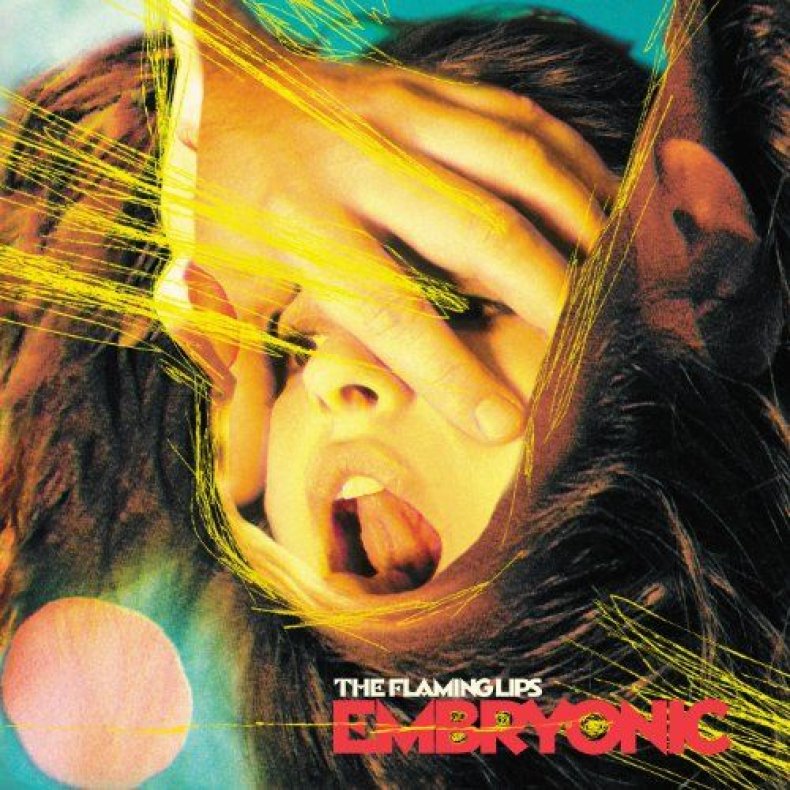 Embryonic is a distorted shriek from the psych-rock void. It sounds like the Lips' 1993 hit "She Don't Use Jelly" got disembodied and corroded with battery acid. It is a great record from a once-great band that often seems to have lost interest in making great records. The songs are loose, clanging outbursts of psychic dread; there is not a single one that could conceivably soundtrack a Kraft salad dressing commercial. On the best of them ("Convinced of the Hex," "See the Leaves"), Wayne Coyne swaps out his endearingly off-key whine for a low, mantra-like delivery. On the odd throwaway, he lists animals. (At 71 minutes, Embryonic didn't necessarily need to be a double album, but Coyne chose to make it one. "Somewhere along the way it occurred to me that we should do a double album," he told Billboard in 2009. "Just this idea that you can weave a couple of themes into there and you can sprawl a little bit.") —Zach Schonfeld
Sell it in one tweet:
12. Wilco, Being There (Reprise, 1996)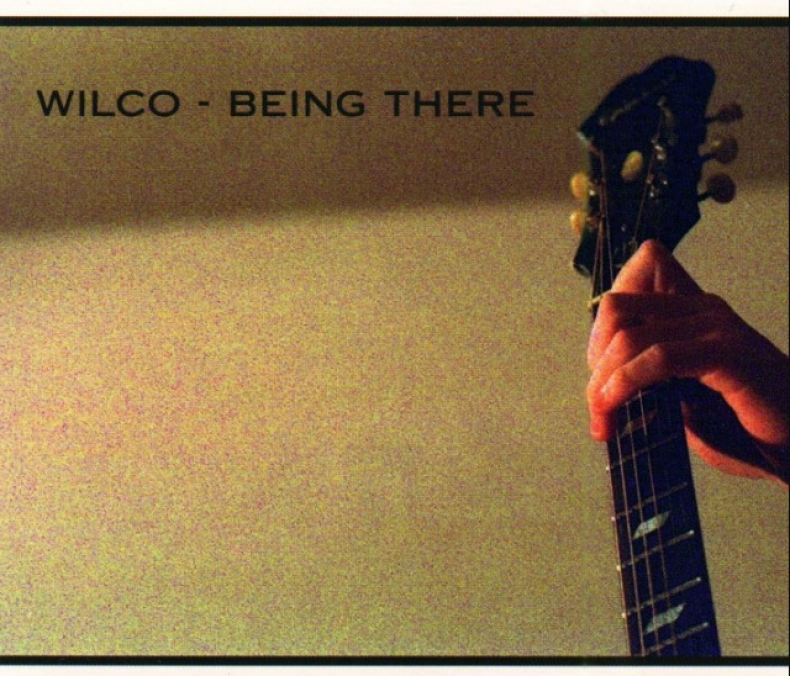 Being There is Wilco's glorious, sprawling, '70s-style double album. It's wonderful. There's no studio trickery, nor any static-noise collages in line with Yankee Hotel Foxtrot. Just great songs—77 minutes' worth of them, spanning from strung-out folk ("Red-Eyed and Blue," "Misunderstood") to garage-rock swagger ("Outtasite") to hootenanny country ("Dreamer in My Dreams"). The tone is rootsy and expansive. Though it was only Wilco's second record, Being There has an exhausted, worn feel to it that's drawn parallels to the Stones' Exile on Main Street. Jay Bennett's multi-instrumental mastery (organ, lap steel, keyboards, accordion) gives new depth to Wilco's sound, while Tweedy's songwriting borrows from the past while nodding toward the band's more polished future. "I was maimed by rock and roll," he sings on one of Being There's best tracks, the gorgeous "Sunken Treasure." And here's proof. (Two notes: 1.) Being There technically fits on one CD, but Jeff Tweedy insisted on releasing it as a double album sold at a single-CD price. He even agreed to cut his royalties to convince his label to go along with it. (2.) This blurb was adapted from our ranking of every Wilco album.) —Zach Schonfeld
Sell it in one tweet:
11. The Wu-Tang Clan, Wu-Tang Forever (Loud/RCA/BMG, 1997)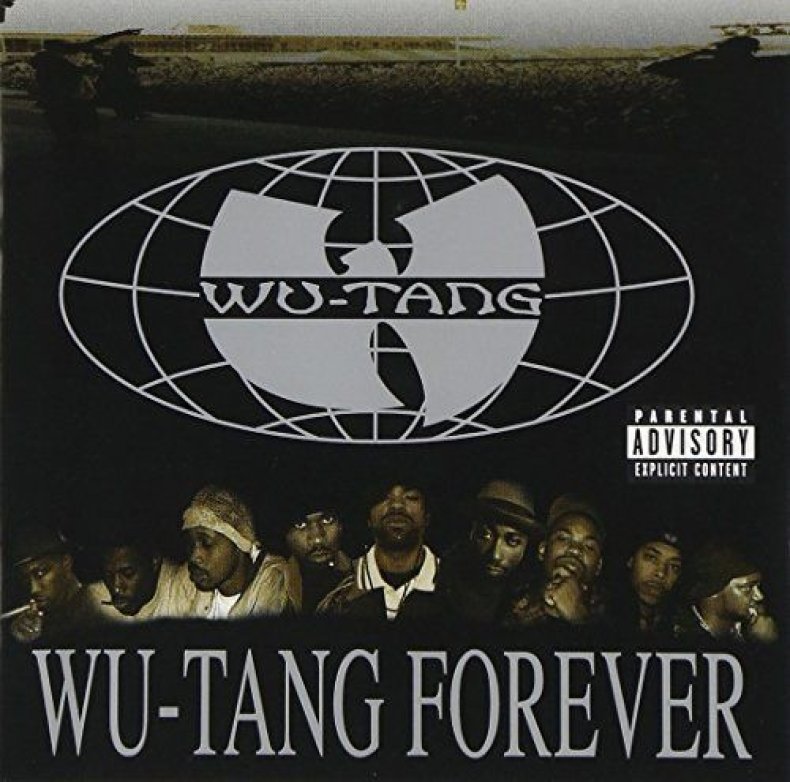 Following their groundbreaking 1993 debut Enter the Wu-Tang (36 Chambers), the RZA, the GZA and company went large with a double album, a rarity in hip hop. Though the debut will go down as their magnum opus, its critically acclaimed follow-up still remains their highest-selling release 20 years after it hit shelves in 1997. It was also the group's only album to reach #1 on the Billboard 200, an accomplishment the Clan clearly doesn't care about replicating. It's hard to chart when you only release a single copy of an album, as they did with 2015's Once Upon a Time in Shaolin (which also happens to be a double LP). —Ryan Bort
Sell it in one tweet:
10. The Arcade Fire, Reflektor (Merge, 2013)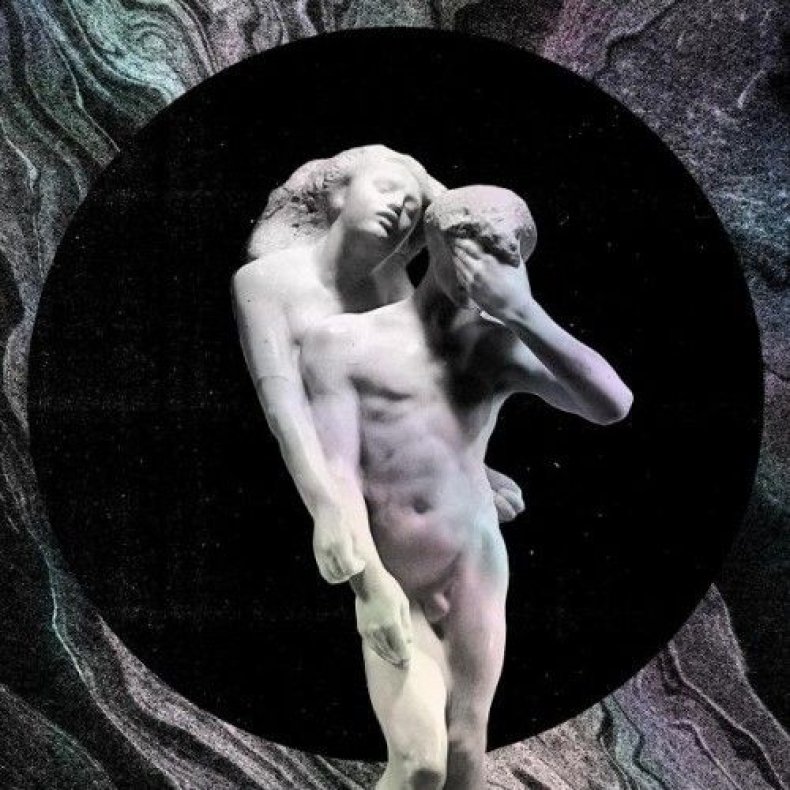 The prophecy was inscribed in hieroglyphics in some ancient Egyptian pyramid: When the time is right, The Arcade Fire will dispense with the earnest "Woah-oah" choruses, get James Murphy's phone number and go full disco. Well, maybe not full disco, but there is a glittery backbeat buzzing beneath these songs of fear and loathing in a "reflective" (or digital) age. It's a familiar reinvention—the ratio of danceability to anxiety recalls prime Talking Heads, the transformation from wide-eyed indie rock to irony-drenched electronica borrows from the Achtung-era U2 playbook—but a convincing one, and the second-disc epics in particular ("It's Never Over," "Afterlife") are some of this band's finest and most dramatic songs since Funeral. (Stray trivia: Reflektor is one of two different albums on this list with titles that reference the ancient legend of Orpheus and Eurydice. Try and guess the other.) —Zach Schonfeld
Sell it in one tweet:
9. Swans, The Seer(Young God, 2012)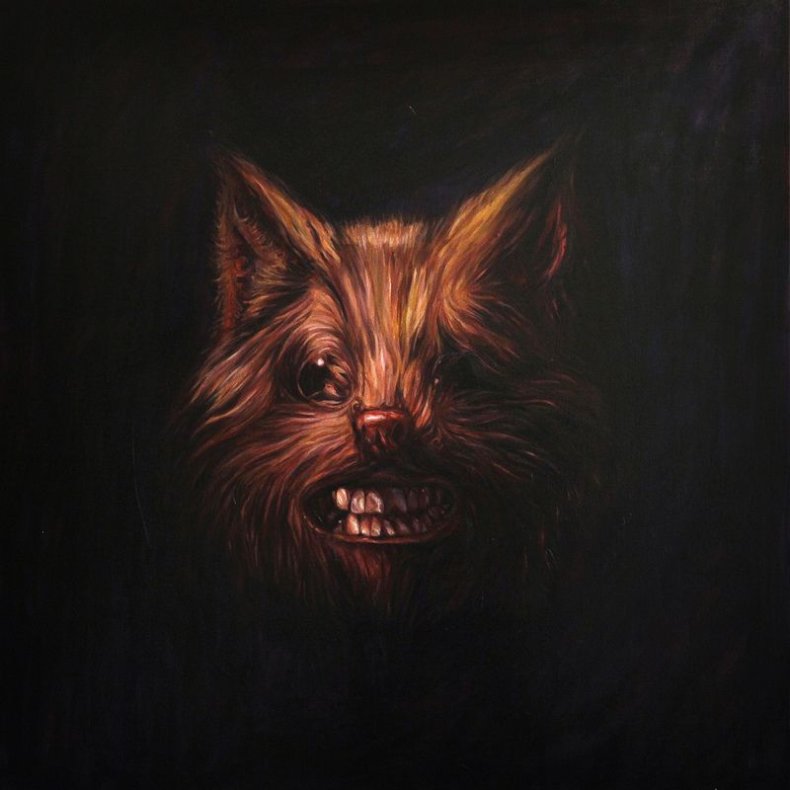 Here are the best settings and circumstances in which to listen to Swans' 2012 opus The Seer: a roaring hurricane that is actively ravaging your house; a safari into some bleak and frightening jungle; a climate apocalypse; an outpouring of deep emotional pain; a final moment on earth before being mauled by a grizzly bear; an involuntary float down the Brahmaputra River. The Seer is an immense, towering record—in scope as well as size. In two hours. it probes the heaviest extremes of Swans' sound: the deep groove of "The Seer Returns" (six minutes), the impenetrable soundscapes of "A Piece of the Sky" (19 minutes), the crushing doom of "Apostate" (23 minutes). Remarkably, it is one of three double albums Swans released in a span of four years. —Zach Schonfeld
Sell it in one tweet:
8. M83, Hurry Up, We're Dreaming (Naïve/Mute, 2011)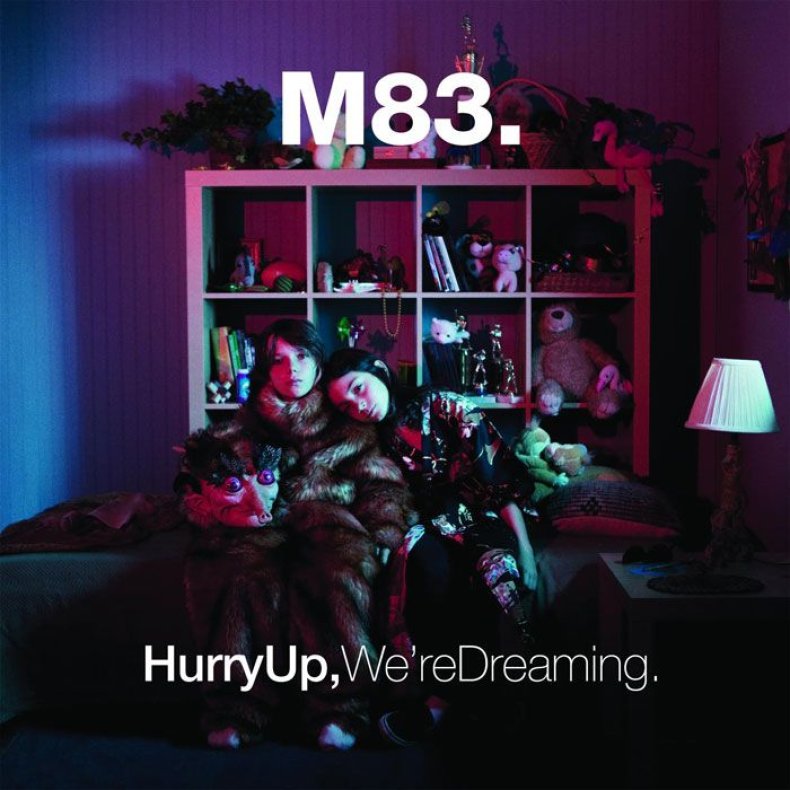 Though double albums have always been rare, the ability to stream songs à la carte has rendered them almost nonexistent. The closest we're likely to come to a popular artist releasing a double album in 2017 is the 22-track "playlist" Drake released earlier this month. One of the last great actual double LPs came in 2011, when one of the year's best releases was a 73-minute, two-disc opus from French electronic outfit M83. Hurry Up, We're Dreaming features an ethereal combination of infectious pop jams, dreamy acoustic ballads and ambient electronic explorations that cover nearly every corner of the sleepy subconscious. Leading the way was the euphoric single "Midnight City," which Pitchfork deemed that year's best song. (So triumphant was the track that it became the theme song for BBC's coverage of the London 2012 Olympics.) —Ryan Bort
Sell it in one tweet:
7. Swans, Soundtracks for the Blind (Young God, 1996)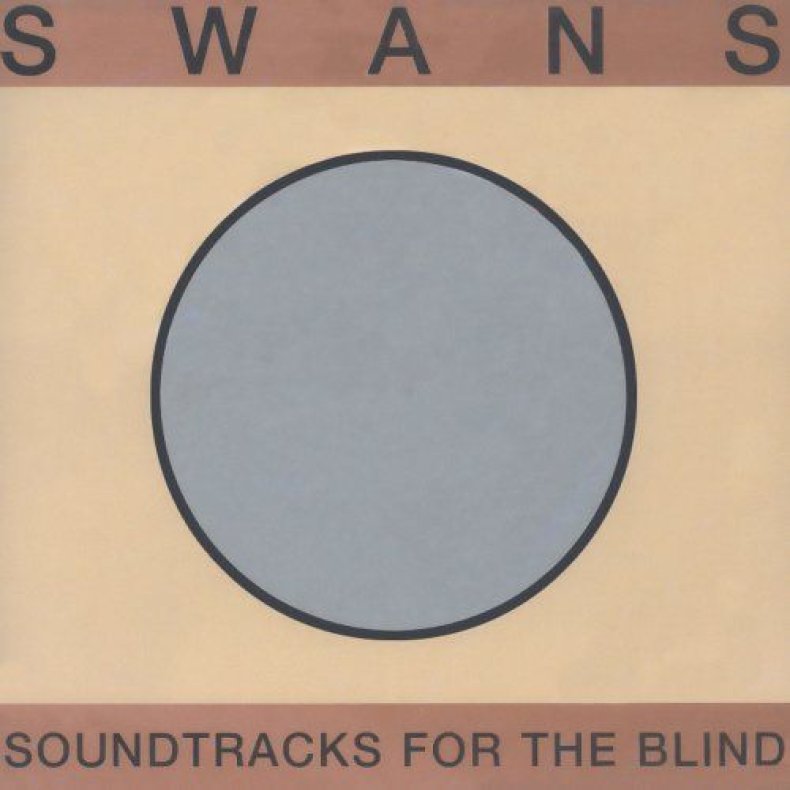 Swans are one of the most severe, noisy and downright epic bands of the past 25 years, so it seems appropriate that the group was responsible for one of the period's most ambitious double LPs. Not only is 1996's Soundtracks for the Blind a double album, it has a running time of a massive 141 minutes and 37 seconds, making it the only album in the history of music that is both longer and more emotionally exhausting than Manchester by the Sea. Soundtracks for the Blind was so intense that Swans took a 14-year hiatus following its release. It wouldn't be the band's last double album, though.… —Ryan Bort
Sell it in one tweet:
6. Nick Cave and the Bad Seeds, Abattoir Blues / The Lyre of Orpheus (Mute, 2004)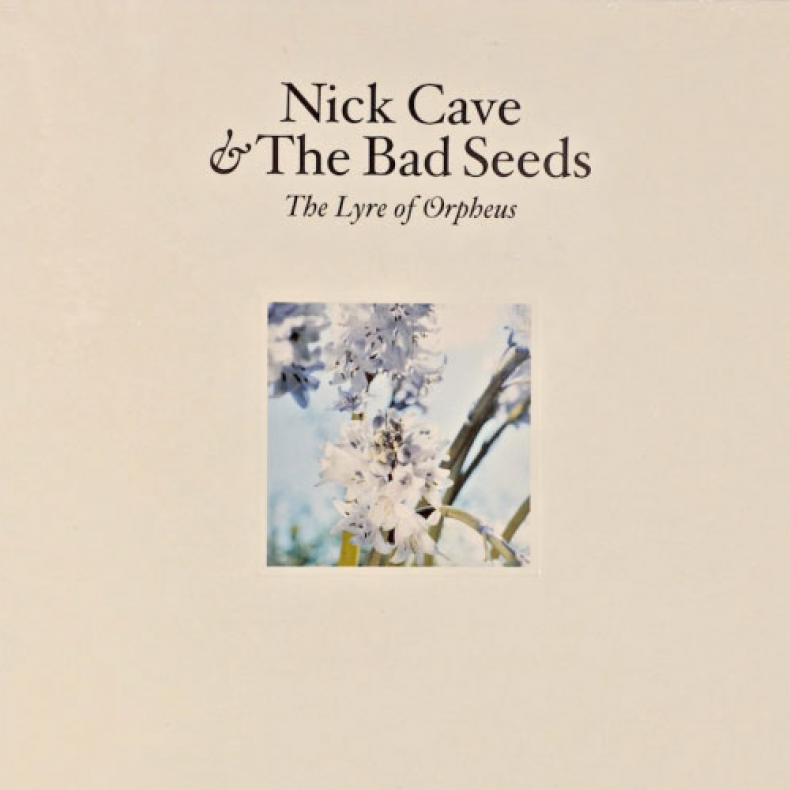 For a grim post-punk godfather whose aesthetic falls squarely between Jim Morrison and Satan, Nick Cave was going pretty soft around the start of the 21st century. In 2003, he hit a creative low: Nocturama, Cave's third ballad-heavy album in a row, was greeted as an usually disjointed effort, and veteran Bad Seed Blixa Bargeld left later that year. The prince of darkness regrouped and rebounded with alarming vigor: 2004's Abattoir Blues / The Lyre of Orpheus is a double LP that doubles as creative rebirth. Cave recorded the set in just two weeks in Paris, with a gospel choir injecting urgency into Cave's tales of holy war and Greek mythology. The first disc, Abattoir Blues, stomps and squeals like a runaway Jon Spencer Blues Explosion session, setting the template for Grinderman (Cave's raucous side project) by lucky accident. Disc two, The Lyre of Orpheus, is more ornate and theatrical, centering around several of Cave's most stunning ballads. (One of them, the brooding "O Children," even wound up soundtracking a dramatic moment in Harry Potter and the Deathly Hallows—Part 1. Now why couldn't they have him audition to play Voldemort…) —Zach Schonfeld
Sell it in one tweet:
Related: The immense grief of Nick Cave's Skeleton Tree
5. 2Pac, All Eyez on Me (Death Row/Interscope, 1996)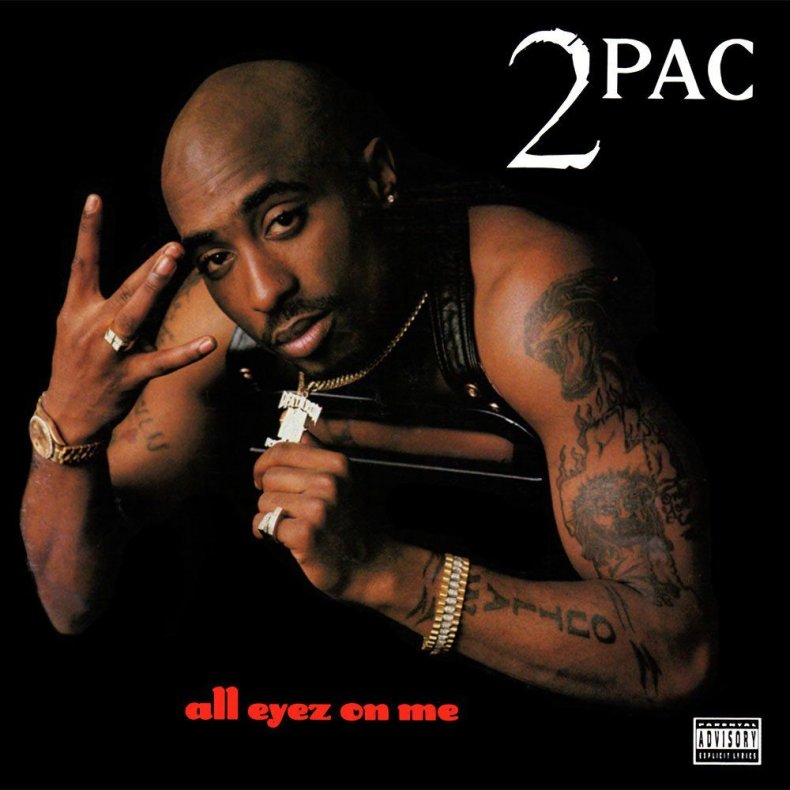 In February 1996, just months after Suge Knight bailed him out of prison, Tupac Shakur released All Eyez on Me, hip-hop's first double album of the 1990s (excluding compilations.) It was Shakur's fourth solo record and the last before his death. Gone was the fiery political activist of Strictly 4 My N.I.G.G.A.Z. or the reflective poet of Me Against the World. Instead, Shakur appeared on the cover, blinged out and tattooed, looking like an extra from the Blue Oyster bar in Police Academy; he sported a black leather vest with no shirt, his right hand flashing the "West Side" sign, his left flaunting his Death Row Records medallion. The image—and the content of the record—was brash, biting and unapologetic. "Prison ain't changed me," he says on the LP. "It made me worse!" Whereas Shakur once described a thug's life as bleak and terrifying, All Eyez on Me glorified a caricature of gangsta rap, a violent fantasy replete with "money, clothes and hoes." Critics blasted him for it, and perhaps rightfully so. But in retrospect, the album—from slickly produced hits like "California Love" to underappreciated tracks like "Shorty Wanna Be a Thug"—is both brilliant and flawed, much like Shakur himself. —R.M. Schneiderman
Sell it in one tweet:
4. The Smashing Pumpkins, Mellon Collie and the Infinite Sadness (Virgin, 1995)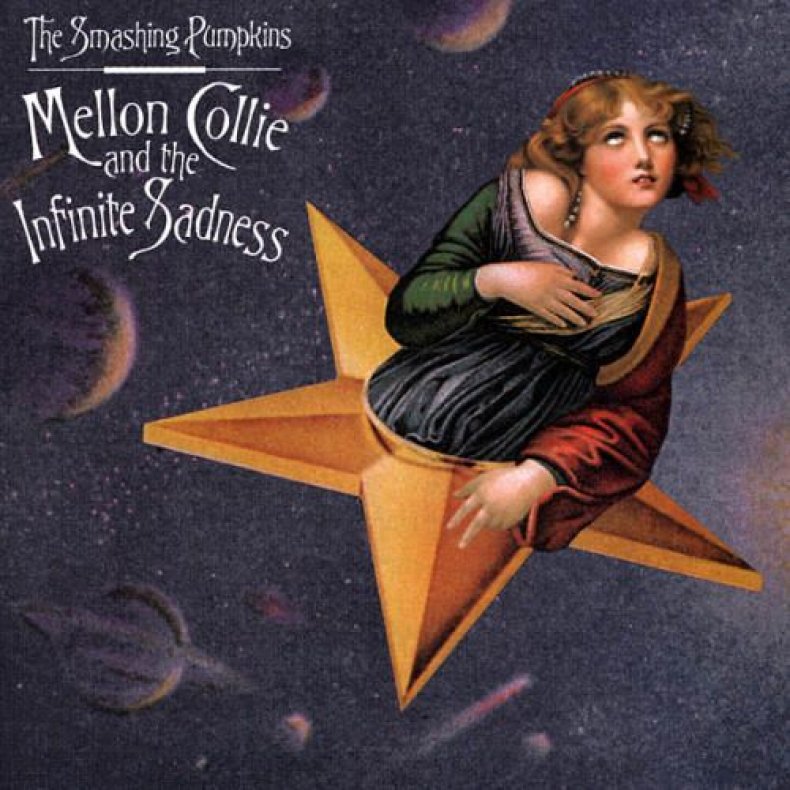 Mellon Collie and the Infinite Sadness is the quintessential double album of the alt-rock era. There is no competition. Not Nine Inch Nails' half-great The Fragile, which took so long to finish that it accidentally landed in the middle of boy-band mania. Not Superunknown, which would have been a double album had it been released during the '70s. Only Mellon Collie. Billy Corgan has grasped at hugeness (depth! sprawl! the grandest of statements) since he started, so it would make sense that Smashing Pumpkins' best album is a sprawling, two-hour behemoth. For an alt-rock adolescent listening in 1995, Mellon Collie seemed to signify the pinnacle of musical achievement that could be condensed into one $24.98 package. The instrumental title track sounded as elegiac as Schubert or Beethoven, "Bullet With Butterfly Wings" as sneering and compulsively screamable as '90s radio rock could get, "X.Y.U." as brutal and "1979" as catchy and "Porcelina of the Vast Oceans" as epic as one could imagine. Critics cry "filler," which is inevitable when you've got a two-hour runtime, but revisiting Mellon Collie two decades on, it's astonishing just how many great songs are packed into it. Corgan's unmoored ambition served him right, and even resulted in one of the boldest classic-rock allusions of the '90s: "Farewell and Goodnight," the lullaby that closes the album, is an obvious callback to the Beatles' White Album. —Zach Schonfeld
Sell it in one tweet:
3. Outkast, Speakerboxxx/The Love Below (LaFace/Arista, 2003)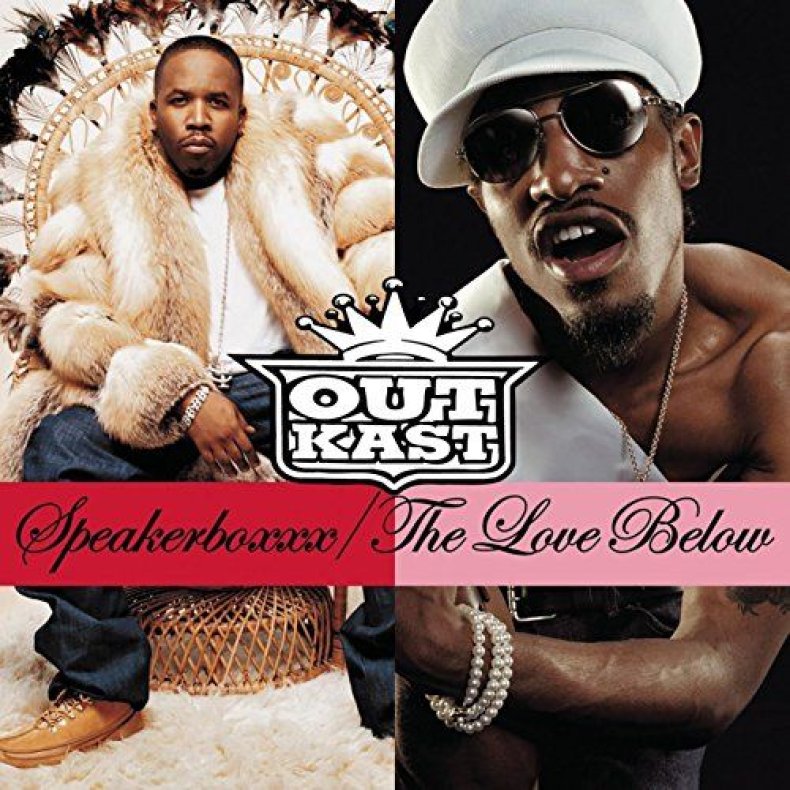 There is so much pain, suffering and despair on this earth. So look on the bright side: We live in a world where an album as wondrous, strange and sexy as Speakerboxxx/The Love Below managed to sell five million copies and sweep the 2004 Grammys. (Outkast was even invited to play the Super Bowl, though André 3000 balked because he refused to shorten his songs, which is a nice microcosm for how well this album vacillates between pop universalism and freewheeling creative overload.) Chalk much of that astronomical success to "Hey Ya!" and "The Way You Move," Outkast's id and superego incarnate—and two of the most euphoric and inescapable hits of the early George W. Bush years. A double album, by definition, is about duality. No album epitomizes duality the way Speakerboxxx/The Love Below does: It's the formal documentation of a creative divorce, splitting apart the atoms of hip-hop's greatest duo. Big Boi's disc, Speakerboxxx, is sublime: southern-fried hip hop that's both fratty and elegant ("The Rooster," "Church"—plus "Bowtie" has the best use of a horn section in any rap song). The Love Below, on the other hand, is a devilishly weird love letter to Prince, and fucking. Timely! Now what's cooler than being cool? —Zach Schonfeld
Sell it in one tweet:
2. The Notorious B.I.G., Life After Death (Bad Boy, 1997)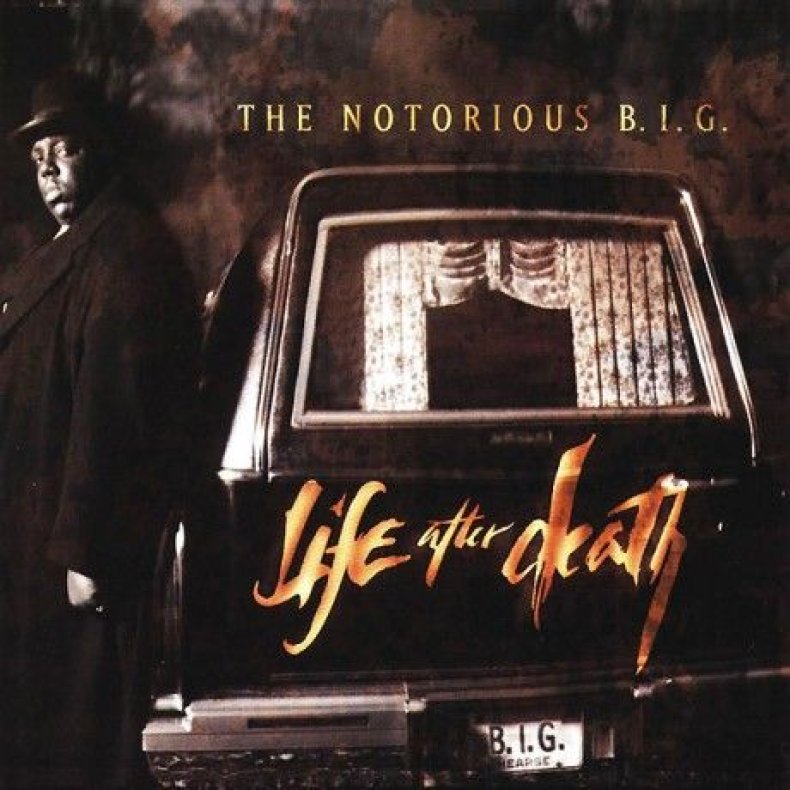 Recorded from the end of 1995 to the beginning of 1997, Biggie's 24-track masterpiece was intended to be a sequel to 1994's Ready to Die, and the end product didn't disappoint. It's the rare double album that could not have been pared down. There is no filler. From "Hypnotize" to "Mo Money Mo Problems" on the first disc to "Notorious Thugs" to "Long Kiss Goodnight" on disc two, Life After Death is dripping in swagger, as well as the tension of the East Coast/West Coast beef that at times overshadowed Biggie's career. The 24-year-old rapper's talent was snuffed when he was killed in a drive-by shooting just two weeks before the album's 1997 release. —Ryan Bort
Sell it in one tweet:
1. Sonic Youth, Daydream Nation (Enigma, 1988)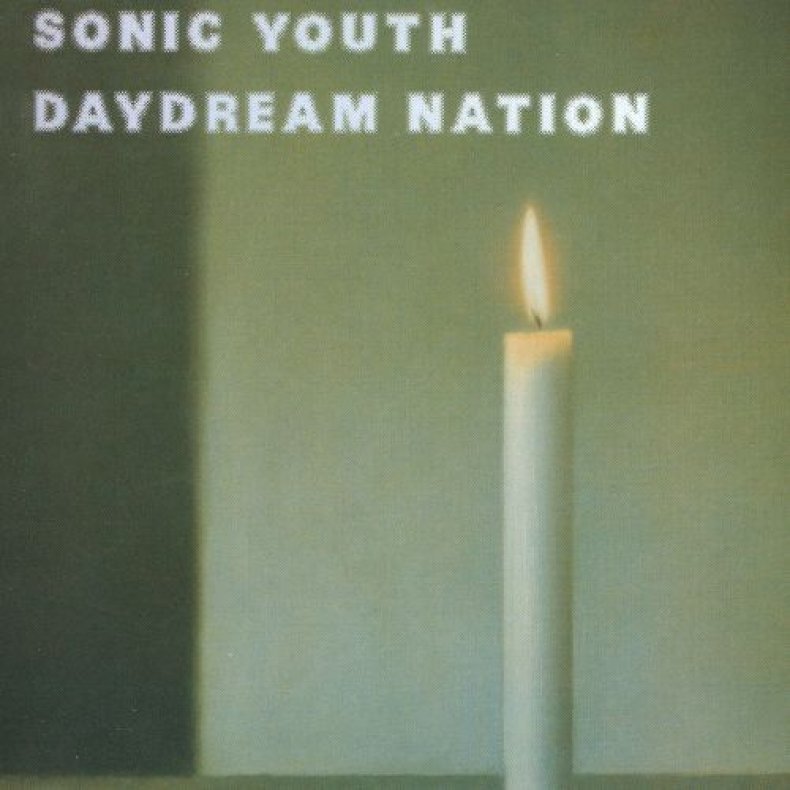 Daydream Nation is, in no particular order: (1) a remarkable glimmer of the alternative revolution in embryo stage; (2) a sweltering dispatch from a grim late '80s Manhattan; (3) a fascinating compendium of unusual guitar textures and tunings; (4) a commercial breakthrough for a profoundly anticommercial band; (5) a gateway drug to the '80s indie underground; (6) one of Kurt Cobain's favorite albums of all time; (7) a volume selected for inclusion in the National Recording Registry in the Library of Congress; (8) a masterpiece that takes many listens to finally click. Oh, and a double album. Maybe the best one. —Zach Schonfeld
Sell it in one tweet: