Oklahoma's Gov Signs Bill Banning Abortion After 6 Weeks, Lawsuits Pending
Oklahoma's Republican Governor Kevin Stitt signed a Texas-style abortion ban, prohibiting abortion after six weeks of pregnancy amid a nationwide GOP-led push.
Stitt's signing of the bill comes as a leaked draft opinion from the Supreme Court stating the majority is considering overturning the Roe v. Wade decision that legalized abortion nearly 50 years ago.
"I want Oklahoma to be the most pro-life state in the country because I represent all four million Oklahomans who overwhelmingly want to protect the unborn," Stitt tweeted after signing the bill.
The ban goes into effect immediately, causing abortion providers to stop pregnancy termination procedures for all women after six weeks of pregnancy, a time when many are unaware they are pregnant. Weeks four through seven are when most discover they are pregnant, according to the American Pregnancy Association.
The bill authorizes abortions if performed as the result of a medical emergency, but there are no exceptions if the pregnancy is the result of rape or incest, similar to the Texas Heartbeat Act.
"While the law is in effect, which it now is because the governor signed it, abortion services after six weeks will be largely unavailable," said Rabia Muqaddam, a staff attorney for the New York-based Center for Reproductive Rights—representing Oklahoma abortion providers in the case—according to the Associated Press (AP). "It's a short-term loss, but we're hopeful that the Oklahoma Supreme Court will still grant us relief."
The Texas Heartbeat Act was enacted on September 1, 2021. Doctor Iman Alsaden, the medical director of Planned Parenthood Great Plains, which operates abortion clinics in Oklahoma City and Tulsa, said Texas' law that took effect in September has given their employees a glimpse of what to expect after the ban.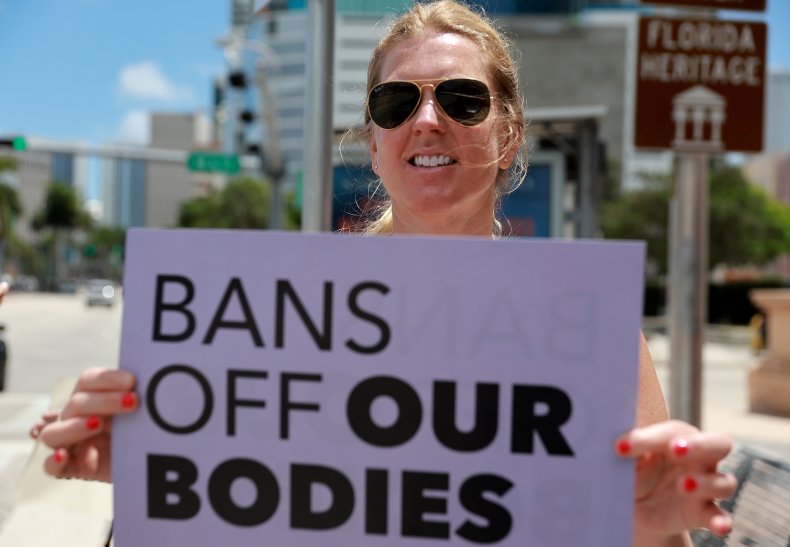 "Since that day, my colleagues and I have regularly treated patients who are fleeing their communities to seek care," Alsaden said to AP. "They're taking time off of work, taking time out of school and taking time away from their family responsibilities to get the care that until September 2021 they were able to get safely and readily in their communities."
Like the Texas ban, Oklahoma's law allows people to take legal action against abortion providers, an employee of an abortion provider or a physician who performs the abortion. Anyone who successfully wins their lawsuit is entitled to at least $10,000. Women who have an abortion procedure cannot be sued under the law.
The number of abortions in Oklahoma has declined over the last two decades, according to AP. In 2002, more than 6,200 abortions were performed in the state, compared to 3,737 in 2020, the fewest in more than 20 years, according to data from the Oklahoma State Department of Health.
Newsweek reached out to Planned Parenthood Great Plains for comment.