Future of Abortion Access in Texas Bleak as Court Quashes Bill Challenges
A federal court has dismissed all challenges to a civil enforcement provision of Texas' controversial "Heartbeat Act" which would ban nearly all abortions in the state.
The 5th U.S. Circuit Court of Appeals ended a legal challenge against the Texas Heartbeat Act, a six-week abortion ban enacted on September 1, 2021. Women's groups and health care providers, including Planned Parenthood, brought the suit against Texas officials in an effort to block the bill.
"Having received the ruling of the Texas Supreme Court that named official defendants may not enforce the provisions of the Texas Heartbeat Act... this court remands the case with instructions to dismiss all challenges to the private enforcement provisions of the statute and to consider whether plaintiffs have standing to challenge," the ruling said.
Attorneys for Texas state officials argued that since they are not the entities enforcing the ban, they cannot be sued. The law allows people to take legal action against abortion providers, an employee of an abortion provider or a physician who performs the abortion.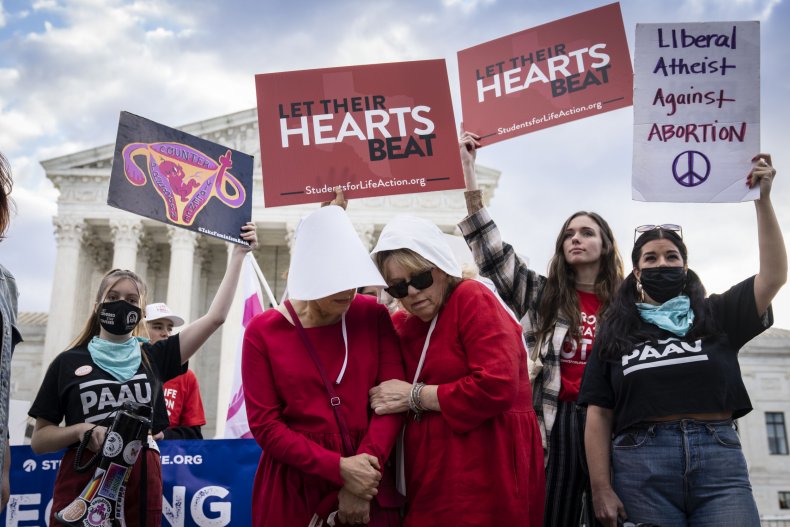 Anyone who successfully wins their lawsuit is entitled to at least $10,000. Women who have an abortion procedure cannot be sued under the law.
"Very proud of my team for bringing win after win for the unborn in Texas! The Texas Heartbeat Act is one of the greatest pro-life laws in the nation, and I'm glad to defend it," Texas Attorney General Ken Paxton wrote on Twitter. "Tens of thousands of babies have been saved in Texas because of SB 8 and our victories in court!"
The Texas law bans abortions at the point of the "first detectable heartbeat," which could occur around six weeks into pregnancy, a time when many women are unaware they are pregnant. Weeks four through seven are when most women discover they are pregnant, according to the American Pregnancy Association.
The law makes exceptions for medical emergencies but not for rape or incest.
Texas Governor Greg Abbott also celebrated the court's decision on Twitter.
"Another legal loss for those challenging SB8—the pro-life law that is saving babies every day," he wrote.
However, women's rights groups and activists argue that the abortion ban does not stop abortions, and will make getting one more dangerous.
"Texas & other barbaric Red states are basically giving women 2 choices- rush to get an abortion with less than a week to decide or state-mandated childbirth regardless of the health consequences," said activist Patti Vasquez. "This endangers women's lives. This gives rapists more rights."
Newsweek reached out to Planned Parenthood of Texas for comment.