Ukraine Official Mocks Putin for War Failures: We Haven't 'Started Yet'
Oleksiy Danilov, secretary of Ukraine's National Security and Defense Council, on Monday seemingly responded to recent comments made by Russian President Vladimir Putin by saying "we haven't even started yet" after stating that Western weapons have shifted the course of the war in Ukraine's favor.
The Ukrainian official's comments on Twitter came days after Russian President Vladimir Putin warned Western allies of Ukraine that he's only just beginning his military campaign in Ukraine. The Moscow Times reported that Putin said during a Thursday speech to Russian lawmakers that "[e]veryone should know that we have not started in earnest yet."
"Today we hear that they want to defeat us on the battlefield. Well, what can you say here? Let them try," Putin also said, according to the online outlet.
Danilov tweeted that not only has Ukraine's military also not "even started yet," but the "quantitative advantages of the Russian army are leveled by Ukrainian missile and artillery accuracy," and "Western weapons for the Armed Forces are already changing the course of the war."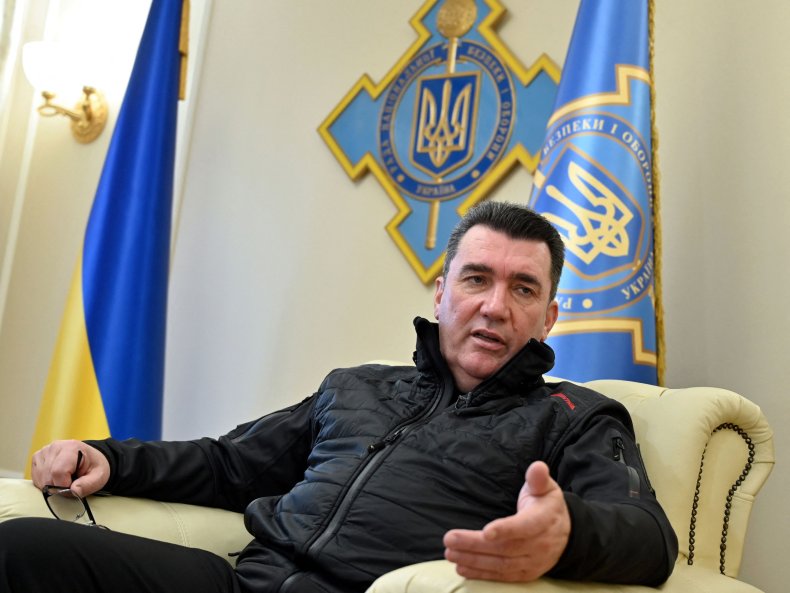 Many analysts expected Putin's forces to secure a quick victory after the war began in late February. However, Ukrainian President Volodymyr Zelensky's military, with the aid of Western supplies, surprised Russia by mounting a strong defense.
Putin's military has since found more success by a shift in strategy that placed greater attention on the eastern Donbas region of Ukraine. Now, experts say Russia and Ukraine are engaging in what is expected to be a long war of attrition.
Danilov also wrote on Twitter that "demoralization, demilitarization, and de-occupation are the three main effects of modern Western weapons in destroying command posts, equipment, and ammunition depots..."
In recent weeks, data has shown that Ukraine has successfully taken out a number of Russian supply depots using Western weapons. On Sunday, the Ukrainian Center for Strategic Communications (StratCom) reported that a Russian artillery battery in the southern Ukrainian region of Kherson was destroyed by Ukrainian troops. Footage from the attack appears to show Russian military equipment ablaze.
Also on Sunday, the Institute for the Study of War (ISW) wrote that Russian forces have taken an operational pause in Ukraine. The ISW noted that an "operational pause does not mean a complete cessation of hostilities, rather that ongoing hostilities are more preparative in nature."
The research organization said the operational pause was "largely characterized" as a "regrouping to rest, refit, and reconstitute" Russian troops. The tactic, according to ISW, is also reportedly being done to give Russia a chance "to identify Ukrainian weakness and structure appropriate tactical responses."
Newsweek reached out to the Russian Foreign Ministry and Ukraine's Ministry of Foreign Affairs for comment.