One Month After Reopening, Georgia Reports Highest Number of Daily Coronavirus Cases
Georgia reported 953 new cases of COVID-19 on Thursday, the state's largest single-day increase since reopening in early May.
The state has a total of 49,847 confirmed infections after adding the additional cases over the past 24 hours. The increase is the largest single-day spike since May 1, when 1,236 new cases were reported. The state began to partially reopen on April 24 and most businesses had resumed operations by early May.
Despite the state reopening sooner than many others, recent rolling averages of new cases in Georgia have remained relatively flat. It is too early to know whether the increase could represent the beginning of a trend, since isolated spikes can, and often do, occur.
"We are still battling a pandemic, and we need to stay vigilant," Georgia Governor Brian Kemp said during a news briefing on Tuesday. "Wear a mask, keep your distance, and wash your hands regularly."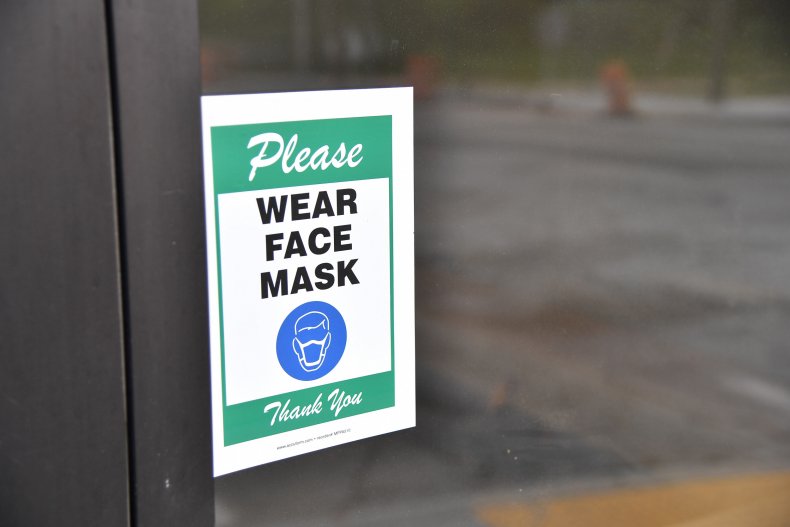 Kemp is one of several officials that have suggested ongoing protests over racial inequality and police brutality sparked by the death of George Floyd could lead to increased cases of the virus. Georgia Public Health Commissioner Dr. Kathleen Toomey expressed similar concerns during Tuesday's briefing.
"When you have this many people gathered together in close proximity, you run the risk of viral transmission," Toomey said. "I think you add to that the fact that individuals have come from out-of-state where they may be, have even higher rates of infection and maybe bringing it into our state and transmitting it as well and so I think that we need to be very vigilant."
However, Thursday's increase is unlikely to have any direct relation to protests happening in recent days due to the incubation period of the virus and delays in reporting new cases. A moderate rise in infections was also reported for the week ending May 24, which Kemp attributed to a private lab adding test results dating back to April.
Newsweek reached out to Kemp's office for comment. This article will be updated with any response.
Other states have also reported recent single-day spikes in cases, with some seeing record increases as they continue to reopen. Florida saw its highest-ever daily increase of 1,419 new cases on Thursday, while Arizona experienced its biggest increase of 1,127 new cases on Tuesday.
Nationally, new cases and deaths related to COVID-19 have levelled off recently, averaging around 22,000 new cases per day over the last two weeks. At least 14 states saw an increase of new cases reported last week compared to the week before, with Arizona, Texas and Oregon having the biggest surges.