One New York City Resident Died Every 12 Minutes From Coronavirus Over The Weekend
New York City's average fatality rate due to COVID-19 amounted to roughly one death every 12 minutes—or five deaths per hour—between Thursday and Sunday evening, according to data reports published by the NYC Department of Health.
The reports, which provided daily summaries of the coronavirus' death toll throughout the city's five boroughs, recorded an upward trend in coronavirus-related fatalities over the course of three days. On Thursday night, March 26, the city reported 365 deaths from COVID-19 infection. By Friday evening, the total had risen to 450. It had climbed to 672 by Saturday evening and 776 by Sunday. Calculations drawn from those figures equate to one death per 11.7 minutes over the course of 72 hours. In total, 411 New York City residents passed away as a result of the illness during that three-day period.
According to the NYC Department of Health's most recent report, published Monday morning, an additional 14 deaths occurred overnight Sunday and 36,221 coronavirus cases have now been diagnosed across the city, denoting an increase from 33,474 cases reported the evening prior. With 60,0679 positive cases and more than 1,000 deaths reported statewide, a substantial portion of those affected by COVID-19 in New York reside in New York City alone.
At least 7,410 New York City residents have so far required hospitalization for their symptoms.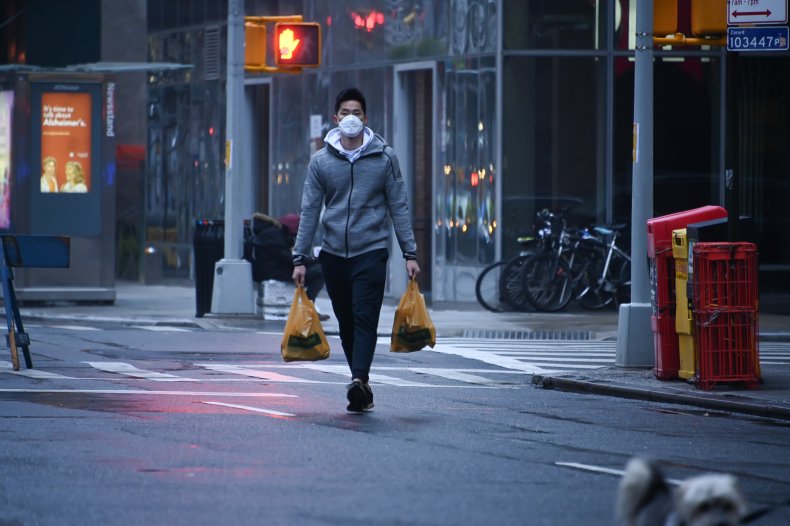 In response to the heightened incidence of coronavirus patients in the tri-state area, the Centers for Disease Control and Prevention (CDC) issued a domestic travel advisory Saturday, which urged residents of New York, New Jersey and Connecticut to avoid non-essential domestic travel for the next 14 days. However, employees working in essential industries are exempt from the advistory. During a press conference on Sunday, New York Governor Andrew Cuomo announced that the state's "PAUSE" directive would be extended through April 15 in another measured effort to contain the virus' spread.
Nations across the globe have experienced recent increases in deaths from COVID-19 infections. Spain—behind the United States and Italy in terms of confirmed cases overall— recorded 35 deaths per hour over the weekend, according to the New York Times. By Monday morning, Spain's fatalities had reached 7,340, a statistic surpassed only by Italy, where almost 11,000 people have died.
The U.S. has reported roughly 2,800 deaths since the start of the pandemic and currently has the highest number of confirmed cases belonging to any country worldwide. According to Johns Hopkins University's tracker, more than 153,246 U.S. residents have contracted the coronavirus and least 5,500 patients have recovered from the infection.