'One Tree Hill' Sexual Harassment: Sophia Bush, Hilarie Burton and More Speak Out Against Creator Mark Schwahn In Powerful Display of Unity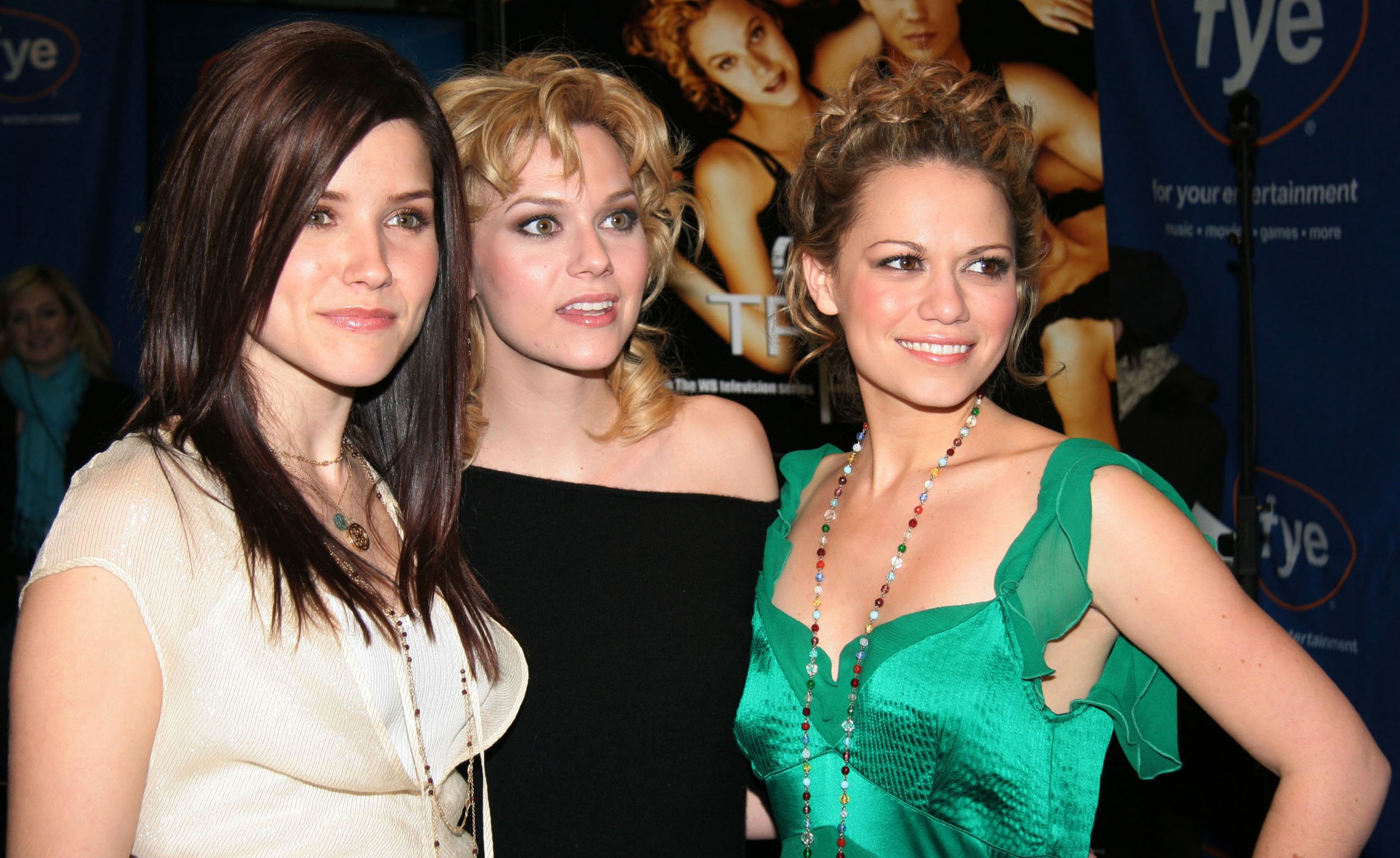 Five years after teen drama One Tree Hill went off the air, the show's cast and crew have united to speak out against creator and showrunner Mark Schwahn's alleged sexual harassment of female employees.
Several of the series' female cast members and crew penned an open letter, published by Variety, claiming that Schwahn "manipulated psychologically and emotionally" women and left some feeling "physically unsafe."
The letter is signed by more than a dozen women led by One Tree Hill's breakout star Sophia Bush, who played Brooke Davis in the show, and co-stars Hilarie Burton and Bethany Joy Lenz.
"Many of us were, to varying degrees, manipulated psychologically and emotionally. More than one of us is still in treatment for post-traumatic stress," the letter said.
"Many of us were put in uncomfortable positions and had to swiftly learn to fight back, sometimes physically, because it was made clear to us that the supervisors in the room were not the protectors they were supposed to be. Many of us were spoken to in ways that ran the spectrum from deeply upsetting, to traumatizing, to downright illegal. And a few of us were put in positions where we felt physically unsafe. More than one woman on our show had her career trajectory threatened."
The women came forward after One Tree Hill staff writer Audrey Wauchope detailed sexual harassment by an unnamed showrunner on Twitter Sunday.
Related: An updated list of men accused of sexual harassment, misconduct and assault
She claimed that female writers were hired on the "basis of their looks" and that the showrunner in question even propositioned her writing partner to date him and asked if she was sure she wanted to marry her partner, just as she was taking leave for her wedding.
Bush, Burton and Lenz all responded to Wauchope, praising her bravery for speaking out, leading to Twitter users to suspect the showrunner was Schwahn.
Schwahn is currently showrunner on the E! drama The Royals starring Elizabeth Hurley. The show has just finished production on its fourth season. E!, Universal Cable Productions and Lionsgate Television told Variety they are "monitoring the information carefully" and "are committed to providing a safe working environment in which everyone is treated respectfully and professionally."
One Tree Hill, a coming-of-age drama set in North Carolina, ran for nine seasons from 2003 to 2012, first on The WB network and later The CW.
One Tree Hill revolt
In an unprecedented show of unity on a television series or movie, nearly all of the show's core cast—as well as some crew members—have shown support for the female cast and crew after the letter was published.
See the reactions below:
Sophia Bush (Brooke Davis)
Hilarie Burton (Peyton Sawyer)
Bethany Joy Lenz (Haley James Scott)
James Lafferty (Nathan Scott)
Torrey DeVitto (Carrie)
Lee Norris (Mouth McFadden)
Danneel Harris (Rachel Gatina)
Stephen Colletti (Chase Adams)
Austin Nichols (Julian Baker)
Robert Buckley (Clay Evans)
Shantel VanSanten (Quinn James)