Who Is Andrew Kreisberg? 'Supergirl,' 'Arrow' Actors Speak Out After 'The Flash' Producer Suspended Over Sexual Harassment Claims
Supergirl star Melissa Benoist and Arrow co-star Emily Bett Rickards have spoken out after television producer Andrew Kreisberg was suspended by Warner Bros. Television for alleged sexual harassment.
Kreisberg is executive producer on several CW shows, Supergirl, The Flash, Arrow and DC's Legends of Tomorrow.
Variety reported Friday that 19 people had come forward with claims of sexual harassment and inappropriate physical contact by the producer. He has denied all claims.
Late Sunday night, Benoist, the lead actor in the modernized Supergirl television series, tweeted a statement saying that people who "commit crimes or harass others...should be held accountable."
"I am a woman who leads a shot that supports equality and feminism, empowerment and fighting for what is right. I have always tried to conduct myself this way personally, as well. Sadly, the show and my career are a part of an industry that doesn't always mirror these sentiments," Benoist wrote.
"We all need to hold ourselves to a higher standard," she added.
Rickards—who plays Felicity Smoak on Arrow—tweeted a short message Sunday, too, praising women who have found strength to speak out about their experiences of harassment and abuse.
Chyler Leigh, Benoist's Supergirl co-star, shared an image on Instagram with the caption: "Let's stand up Ladies. Lets stand up FOR each other. Let's stand up WITH each other. Let's #createchange together #sheroes"
Who is Andrew Kreisberg?
Andrew Kreisberg is one of the most influential television producers in America. He serves as showrunner on CW's hit adaptation of DC Comics' The Flash and co-showrunner of Supergirl. He is also an executive producer on Arrow and Legends of Tomorrow. The four interconnected series—dubbed the "Arrow-verse"—are executive produced by television mogul Greg Berlanti.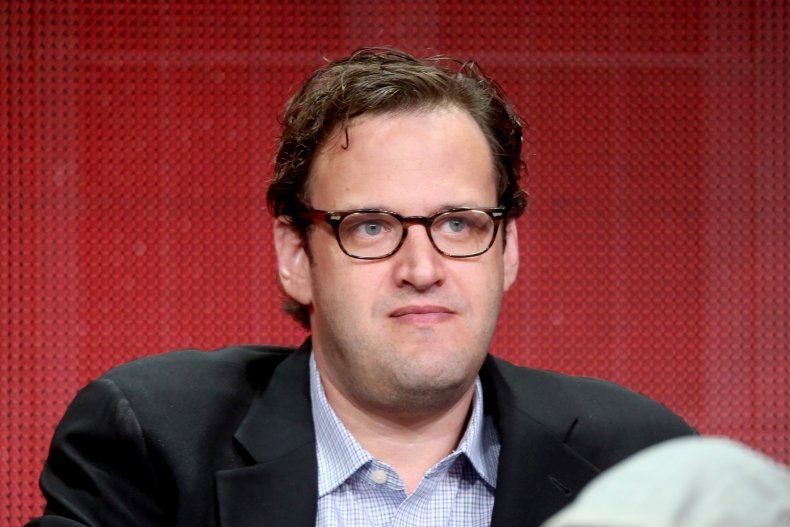 Warner Bros.' television arm confirmed Friday it had suspended Kreisberg from his role on the series pending the results of an internal investigation after 19 men and women spoke to Variety about alleged sexual harassment by the producer.
Kreisberg's misconduct reportedly includes inappropriate touching, asking female staffers for massages and inappropriate sexual innuendo.
"It was an environment in which women—assistants, writers, executives, directors—were all evaluated based on their bodies, not on their work," a male writer on one of the CW shows told Variety.
Kreisberg has denied that any of his behavior was harassment.
"I have made comments on women's appearances and clothes in my capacity as an executive producer, but they were not sexualized. Like many people, I have given someone a non-sexual hug or kiss on the cheek," he said.
In a statement, Warner Bros. Television Group said: "We have recently been made aware of allegations of misconduct against Andrew Kreisberg. We have suspended Mr. Kreisberg and are conducting an internal investigation. We take all allegations of misconduct extremely seriously, and are committed to creating a safe working environment for our employees and everyone involved in our productions."