Is 'Orphan: First Kill' Based on a True Story?
Orphan, the 2009 horror movie that became a cult classic, now has a prequel streaming on Paramount+.
Orphan: First Kill explores how Esther came to be the manipulative killer seen in the 2009 movie, tracing her movements from a psychiatric facility in Estonia to U.S. soil. Isabelle Fuhrman, now 25, plays Esther in both films.
In First Kill, audiences will learn that the earlier film's Coleman family were not the first people duped into believing Esther was a 9-year-old orphan—before the revelation that she was a killer and a thirtysomething woman with a rare hormone disorder that causes her to look like a child.
The hormone disorder is real, but is Orphan: First Kill based on a true story? Newsweek has everything you need to know.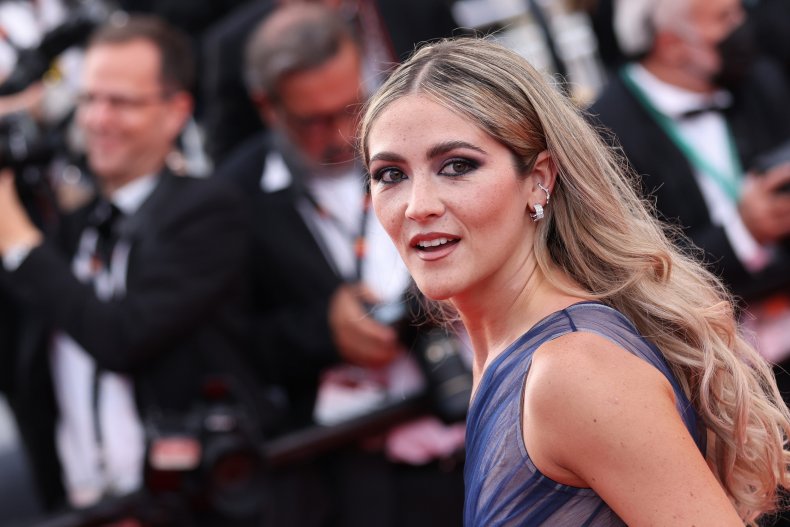 Is 'Orphan: First Kill' Based on a True Story?
Fans of the two Orphan movies will be spooked to know they are loosely based on a true story. Orphan: First Kill is a prequel to the 2009 film, which took inspiration from the life of a Czech woman called Barbora Skrlová.
In Orphan: First Kill, Esther spends years in a psychiatric facility and assumes the identity of a missing child—both similar to Skrlová.
Skrlová also suffered from hypopituitarism, a hormone deficiency that can affect a person's growth. People with the condition tend to look smaller and younger.
Her story came to global attention in January 2008, when Norwegian police were searching for a 13-year-old boy, Adam, who had gone missing from an Oslo children's home a month earlier.
They discovered that Adam was in fact Skrlová, a 33-year-old woman, who had been posing as a boy in order to hide from the Czech police, CBS reported
Skrlová was being sought in connection with a case of child abuse in the city of Brno. She had been taken in by a family who believed her to be a 12-year-old girl called Anika, but was accused of abusing her adopted brothers and manipulating the boys' mother and aunt to mistreat them too.
She had lived with sisters Klara and Katerina Mauerova and Klara's two sons, Ondrej and Yakub.
Skrlová reportedly convinced Klara Mauerova, who suffered from mental illness, that her sons were misbehaving and persuaded her to punish the two young boys violently, lock them in dark rooms and withhold food.
Eventually, a neighbor alerted the authorities about their concerns of potential abuse and the Mauerova sisters were arrested. Skrlová managed to escape Brno and headed for Denmark, eventually ending up in Norway.
She then spent four months posing as the schoolboy Adam before she was discovered and deported.
The Mauerova sisters and Skrlová were all found guilty of child abuse offenses. Karla Mauerova was sentenced to nine years in prison, Katerina Mauerova received 10 years and Skrlová just five years.
Skrlová's whereabouts are unknown today.
Orphan: First Kill is streaming on Paramount+ now.