Other California Vaccines Sites Follow L.A., Shutter as Supply Runs Out
Los Angeles, California's most populous city, is temporarily closing some of its COVID-19 vaccination sites due to supply shortages. On Wednesday, Mayor Eric Garcetti announced that the COVID-19 vaccine site at Dodger Stadium, and four other locations across the city, would be temporarily shuttering due to massive shortages.
Meanwhile, the rest of the state is following suit after health officials are once again faced with little to no doses.
"There's a lot more sites opening and we're getting vaccines into arms," Desi Kotis, University of California San Francisco's (UCSF) chief pharmacy executive, told Newsweek.
"The bad news is that we need more supply, and that is for the entire state," she continued. "We did get more this week than we did last week, but again, it trickles compares to what we can actually get."
Kotis said the university system can administer up to 150,000 vaccines per week, but need supply to do it. Her sites have also been forced to shorten hours due to the lack of supply, and they aren't the only ones being affected in San Francisco County.
"Last week, the City College site had to reduce its schedule to half-days to the lack of vaccine. This week, it has been closed," the county's COVID Command Center told Newsweek. "Additionally, community clinics have received limited or no vaccine due to constraints. Other sites are limiting appointments."
"The vaccine supply coming to San Francisco's healthcare providers and [Department of Public Health] is limited, inconsistent, and unpredictable, making vaccine planning difficult," the health center said.
Officials reiterated that healthcare providers and pharmacies have the capacity to administer many more doses, but lack the vaccine supply. Currently, the county is administering about 4,000 doses per day, but the COVID Command Center said it could more than double the daily doses if there were more vaccines.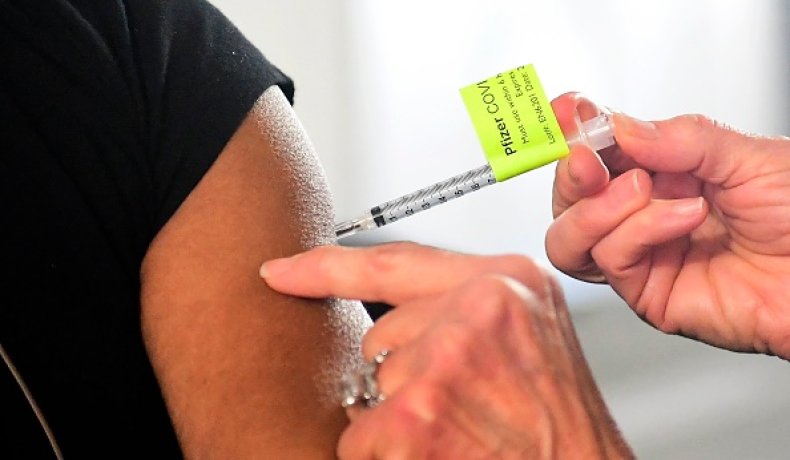 About 63 miles north, hospitals are facing similar frustrations and shortages have left officials anxiously that vaccines stock will go dry.
Over at UC Davis Health, Director of Media Relations Pamela Wu told Newsweek that the facility has received fewer doses each week for the last several weeks.
"We're currently on a track to run out of vaccine doses early next week," Wu said on Thursday. "We haven't run out yet, as more seem to arrive in time, but we don't yet know if or when we may be receiving more doses beyond what we have now."
While health officials are making do with the supply they have, the continuing uncertainty echoes concerns expressed during the beginning of California's sluggish vaccine rollout.
In January, California, which leads the country with the most COVID cases with over 3 million, was struggling to vaccinate its residents. Lack of transparency from the former Trump administration led to one of the slowest rollouts across the nation, with many arguing that the public health crisis was politicized at the expense of more than 45,000 lives in California.
While the new administration has prioritized vaccinations and promised to rush additional doses to states, the slight improvement that some in the state saw has quickly faded away.
"We're definitely getting more doses than what we got in December and we've been doing this for a couple of months now," Kotis said. "We're getting more but I just think we need more."
The good news is that California has been able to get vaccines into arms. New federal sites have opened up, pharmacies have begun administering doses, and cities have opened smaller, more targeted pop-up sites for vulnerable populations.
"I think we've been doing a really, really great job," Kotis said. "Today we'll be close to 70,000 vaccines administered. Yesterday, we were at 66,000. We're making a pretty big dent."
But in order to continue ramping up vaccinations and getting the state to herd immunity, California will need supply.
"San Francisco—healthcare providers, pharmacies, and DPH—has to vaccinate more than 760,000 residents over the age of 16, requiring more than 1.5 million doses," the COVID Command Center said. "To date, we have received 182,000 doses."
Newsweek, in partnership with NewsGuard, is dedicated to providing accurate and verifiable vaccine and health information. With NewsGuard's HealthGuard browser extension, users can verify if a website is a trustworthy source of health information. Visit the Newsweek VaxFacts website to learn more and to download the HealthGuard browser extension.