Who Are the New Cast Members in 'Ozark' Season 4?
Ozark is returning to Netflix after two years away, with the streamer releasing the first seven episodes of Season 4 this January.
The cast of the Emmy-winning show already includes big-hitters Jason Bateman, Laura Linney and Julia Garner—and Netflix has announced the cast members who will be joining them across the 14 episodes of Season 4.
These characters include some dangerous new members of the cartel, a private investigator and corrupt politicians and CEOs that the Byrdes find themselves working with.
Though some characters are mostly being kept for the final seven episodes of Ozark (coming later this year), here is what we know so far about all the new cast members announced for Season 4.
Meet the New 'Ozark' Season 4 Cast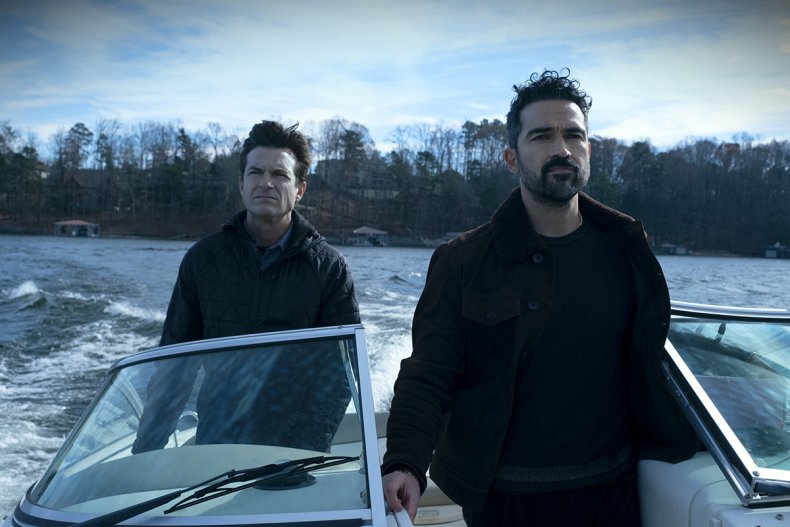 Alfonso Herrera - Javi Elizondro
Who is Javi: At the start of Ozark Season 4, Javi is a lieutenant of the cartel that Wendy (Linney) and Marty (Bateman) work for. With Omar Navarro (Felix Solis) trying to get out of the cartel, the impulsive Javi is the man most likely to take over.
Who plays him: Well known in his native Mexico for acting in shows like Rebelde and Amar te duele, among the roles that brought him to the attention of American audiences were Javier Jimenez in Queen of the South and Hernando Fuentes in Netflix's Sense 8.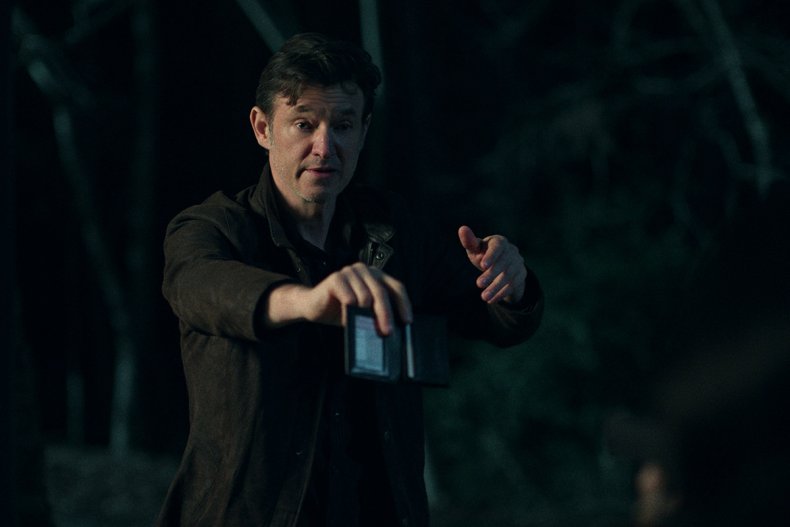 Adam Rothenberg - Mel Sattem
Who is Mel: A private investigator who starts sniffing around the Byrdes as he tries to find out exactly what happened to Helen Pierce in the last season (a recap: The Navarro cartel had her killed, and Marty and Wendy were there when it happened).
Who plays him: Adam Rothenberg, most recently seen in Netflix's The Serpent and the The Mauritanian, starring Jodie Foster. He also had lead roles in Castle Rock and Ripper Street.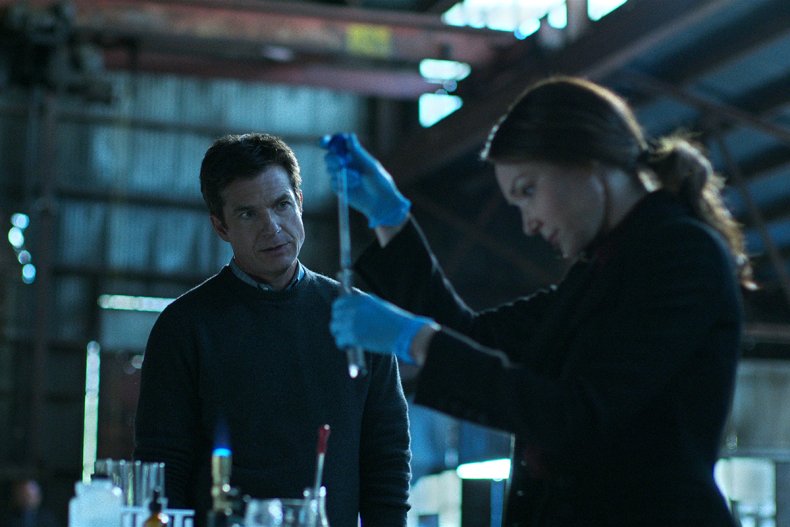 Katrina Lenk - Clare Shaw
Who is Clare Shaw: A pharmaceutical CEO that Wendy tries to recruit to join the board of her foundation.
Who plays her: Katrina Lenk, whose last credits were in Apple TV+'s Little Voice and NBC's Tommy. Other notable roles include two episodes of The Marvelous Mrs. Maisel as Madame Cosma.
Ali Stroker - Charles-Ann
Who is Charles-Ann: Known as "Chuck" to her friends, Charles-Ann is a seed collector and friend of Ruth's (Julia Garner) mother, who Ruth visits in a key season of the Season 4 finale.
Who plays her: Ali Stroker, recently seen in episodes of And Just Like That and Only Murders in the Building.
​​Bruce Davison - Randall Schafer
Who is Randall: A retired senator for Illinois, where Wendy and Marty lived before moving to the Ozarks. Per a Netflix press release, he is "accustomed to doing things his way [and] is not always easy to win over… but for the right price…
Who plays him: Bruce Davison is best known for playing another Senator—Senator Kelly, the anti-mutant politician who gets turned into a kind of goo-man in the first X-Men movie.
Also starring in the later episodes of Ozark Season 4 are:
Bruno Bichir (Narcos) as Navarro's priest
Veronica Falcón (Queen of the South) as Camila, Navarro's sister
CC Castillo (Outer Banks) as Sheriff Leigh Guerrero
Ozark Seasons 1 to 3 are streaming on Netflix now. Season 4 Part 1 airs January 21; Part 2 is expected later in 2022.