If you love nothing more than a burger straight from the barbecue, then the perfect position has just come up.
Heinz is looking to recruit its first "burger artist" to sample the best burgers across the country. The sauce company will send the successful candidate on four two-night trips and the lucky foodie will also be given $25,000 and free condiments for life.
The burger artist and a friend will be sent to three destinations of their choice within the U.S.—including Hawaii and Alaska—or Puerto Rico. They will receive $500 of spending money for each trip.
The position also includes a trip to Heinz HQ in Chicago to consult on its next "condiment innovation." They will stay at the company's Bed n' Burger, which is furnished with burger-inspired décor.
To have a shot at becoming the Heinz burger artist, submit an idea for a delicious burger via the official website, Twitter or Instagram, using the hashtag #ArtoftheBurger.
You'll need to give your burger a name and a short description. Entries will be judged on creativity, presentation, build and sauces.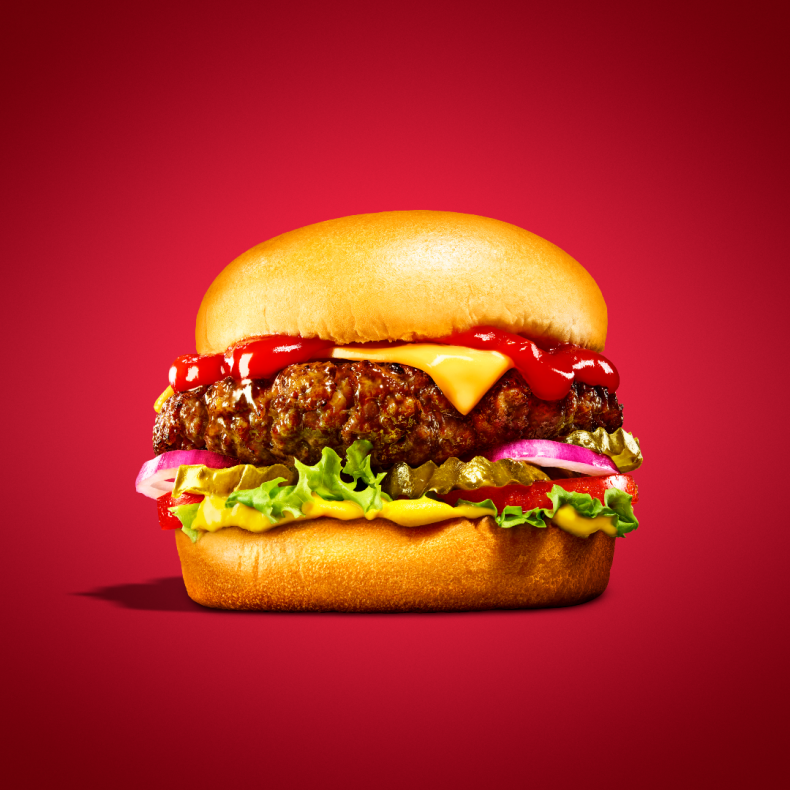 Describing how the offerings will be judged, Heinz said: "What makes a burger a work of art? The interplay of its components! Is it maximalist? Minimalist? Does it employ an abstract arrangement of ingredients?
"Make sure your snapshot conveys every ounce of effort, nuance of delectability, and morsel of meaning. Will your burger masterwork stand the test of time? That is to say, can it literally stand on a plate and be served?
"We're looking for a sauce to be central to the burger's theme. If it's going to taste like art, let's make sure we can identify the medium."
There are seven categories—ketchup, mustard, mayo, BBQ, flavor combinations, relish and freestyle.
Every week until the end of the contest, a winner will be chosen across all the categories, before seven—one from each category—are selected for the grand final. The winner will be chosen from that pool.
Ashleigh Gibson, brand director at Heinz, said: "We recognize the magic in making memories on burger night thanks to the way our condiments are used to create unique burger masterpieces. Through our 'Art of the Burger' contest, we are celebrating burgers everywhere, and giving the ultimate Heinz-adorned burger maker a once-in-a-lifetime experience."
The contest is open to all residents aged 18 and over in the 50 states, as well as anyone over the age of 21 in Puerto Rico.
Enter here by July 19. The contest will end on August 6 when the winner will be determined.
Update 5/27/21, 9 a.m. ET: This article was updated to clarify that Puerto Rico is one of the destination options.