Palm Beach County Cannot End Trump Lease for Golf Club, Assistant County Attorney Says
Palm Beach County, Florida, sought to terminate a contract it has with one of President Donald Trump's golf courses, but an attorney for the region said Friday that it would not be possible.
Howard Falcon, chief assistant county attorney, told Newsweek that "there is no basis" for the county to end its lease with Trump International Golf Club in West Palm Beach.
"I reviewed the matter and concluded we do not have a basis for terminating the lease. Accordingly, I am not continuing to look into the possibility of severing ties," he said in a statement to Newsweek on Friday.
Falcon previously told the Palm Beach Post that an unnamed county commissioner asked him if it would be possible to cut ties with Trump, after a mob of the president's supporters violently attacked on the U.S. Capitol last week.
After reviewing the lease, Falcon determined that the contract between Palm Beach County and the Trump Organization does not include a provision that accounts for "bad" behavior, the news outlet reported.
Because of that, Falcon said he could not see a way for the county to determine a legal basis to cancel the lease.
Trump's lease of the Palm Beach County land dates back to the 1990s. The Trump Organization currently pays $88,338 a month to rent the property, which is used by the president to host parties and golf with foreign diplomats and government officials.
When Trump visits Mar-a-Lago, his Palm Beach estate, the Trump International Golf Club is his go-to spot.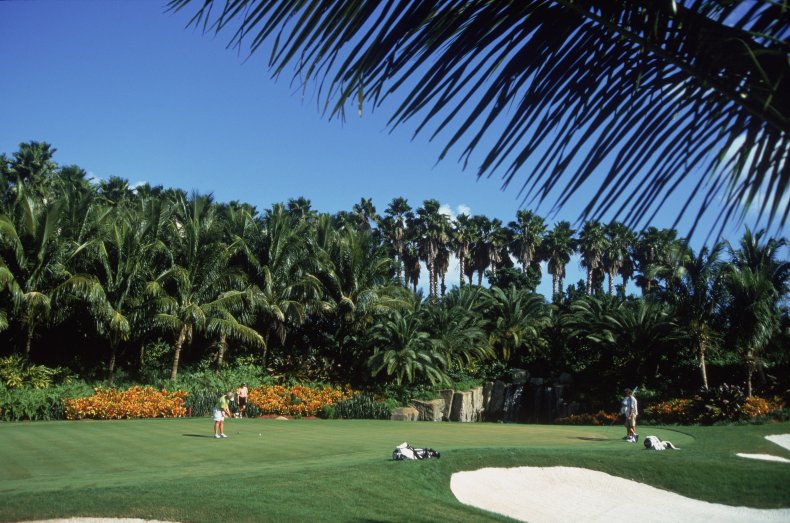 The county's desire to distance itself with Trump falls in line with a slew of other local governments and businesses that have ended contracts with the president.
On Sunday, the Professional Golf Association (PGA) announced it will no longer be hosting its 2022 championship game at the Trump National Golf Club in Bedminster, New Jersey – an event that Trump had spent years lobbying for.
New York City Mayor Bill de Blasio said Wednesday that the city was severing multiple contracts with the Trump Organization that are worth a reported $17 million per year.
"Inciting an insurrection against the United States government clearly constitutes criminal activity," de Blasio said. "The City of New York will no longer have anything to do with the Trump Organization. They have profited from these kinds of contracts. They will profit no longer."
Trump has reportedly also lost business with two of his favored bank lenders, Deutsche Bank AG and Signature Bank, and has been removed from every major social media platform.
The violence at the Capitol on January 6 left five people dead, including one police officer. Before the mob descended on the Capitol, Trump gave an inflammatory speech encouraging his supporters to gather at the building to demand Congress stop the count to certify President-elect Joe Biden's Electoral College win.
On Wednesday, Trump became the first president in history to be impeached by the House of Representatives twice.