Panama Papers: U.K. Prime Minister David Cameron Under Pressure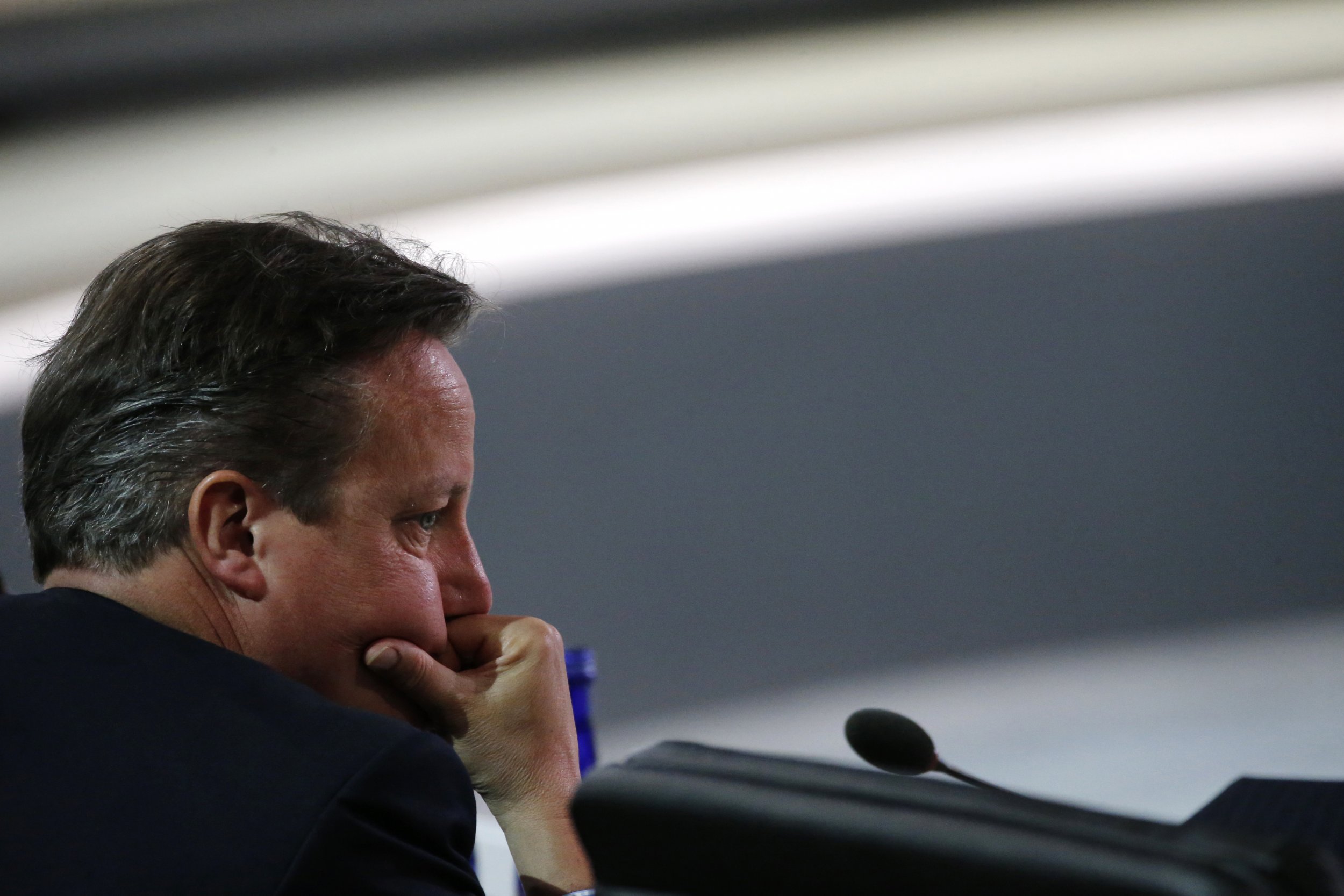 British Prime Minister David Cameron was under increasing pressure on Wednesday over revelations about his father's tax arrangements contained in the "Panama papers" leaks.
Cameron's late father Ian, who died in 2010, reportedly set up an offshore investment fund called Blairmore Holdings. Leaked documents relating to Panamanian law firm Mossack Fonseca show that Ian Cameron was one of five U.K. directors of the company who flew to board meetings in the Bahamas or Switzerland, the BBC reported.
If the meetings had been held in London, then it may have been taxed as a UK company. There is no suggestion that Ian Cameron or Blairmore were involved in any illegal activity.
Although Cameron's spokesperson had initially said the family's finances were "a private matter," asked by a journalist on Tuesday whether he or his family had derived any benefit from the fund in the past, or would in the future, Cameron said he had "no shares, no offshore trusts, no offshore funds, nothing like that," The Guardian reported.
A statement issued later on Tuesday by Cameron's office went further, saying: "To be clear, the prime minister, his wife and their children do not benefit from any offshore funds."
A fourth statement issued on Wednesday morning to The Guardian said: "There are no offshore funds/trusts which the prime minister, Mrs Cameron or their children will benefit from in future," meaning the possibility that Cameron may have benefited from the offshore fund in the past is still open.
The opposition Labour Party has called on Cameron to "set the record straight" and publish his tax returns.
The pressure leaves Cameron exposed at a politically sensitive time. Britain is hurtling towards a referendum on its EU membership schedule for June 23, and Cameron is one of the most prominent voices backing a "Remain" vote.
His government has only just finished dealing with two further crises; the revelation that thousands of jobs could be lost at a steel plant in Port Talbot, Wales, and the resignation of long-serving Work and Pensions Secretary Iain Duncan Smith, who accused Cameron and Chancellor George Osborne of pursuing unfair welfare reforms.