Paris Attacks Suspect Salah Abdeslam Refuses To Speak in Court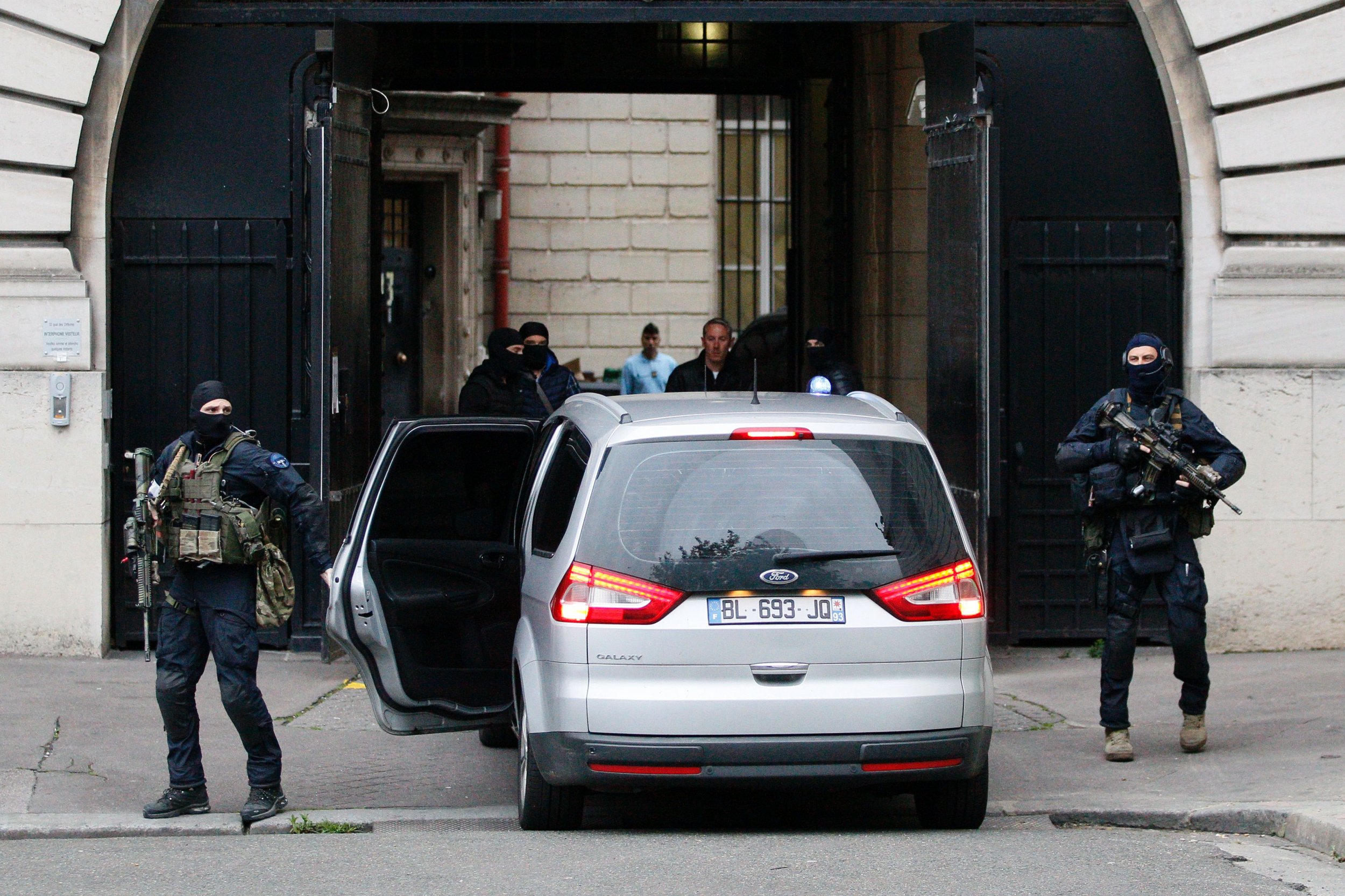 The man believed to be the lone surviving Paris attacks suspect, Salah Abdeslam, refused to talk in his first French court appearance Friday.
Authorities transferred Abdeslam to the court in central Paris from a high-security prison on the outskirts of the French capital. He was due to face his first questions after his extradition from Belgium last month but he refused to answer the judge's inquiries.
"From the start he made clear he would be exercising his right to silence, refusing to respond to questions from the judge," a spokesman from the Paris prosecutor's office said in a text message sent to Reuters.
The man who was one of Europe's most-wanted criminals had earlier stated that he would cooperate with authorities and had stated his intention to tell his side of the story. His lawyer Frank Berton told AFP news agency that his client "did not want to say anything today" but would be prepared to speak at "a later date."
Authorities hope that the court case will reveal further details about how Islamic State militant group (ISIS) operatives were able to conduct the worst extremist attack in French history on November 13, leaving 130 people dead.
Belgian security services captured Abdeslam, a 26-year-old Belgian-born Frenchman, in a raid on his safehouse in the Brussels suburb of Molenbeek, just yards from his family home, in March after a four-month manhunt.
He is suspected of playing a logistics role for the Paris attackers, ordering their hotel rooms and driving one of the teams to the Stade de France. He is also suspected of preparing to take part in the assault but he has admitted that he backed out of such action at the last moment. Authorities identified Abdeslam's brother, Brahim, as one of the suicide bombers in the coordinated assault.