Pastor Charged With Attempted Murder of Sheriff's Deputy
A pastor has been arrested after an alleged family dispute ended in the shooting of a sheriff's deputy.
Gordon Mueller, 58, is a pastor at Believers' Victory International Church in Carson, California, according to KTTV. He has been charged with the attempted murder of an off-duty Los Angeles County sheriff's deputy—who is also his son-in-law.
Mueller's daughter is separated from the deputy, reported the local station. She and her son live with Mueller and his wife, who co-founded Believers' Victory International Church in 2002. Their ministry began when the parents "met with their children for worship in the living room of their home" and continued to add families to their meetings, according to the church's website.
On Monday night, the deputy went to his father-in-law's home in Harbor City, where the two men got into a loud argument overheard by neighbors. Their fight became physical, then turned into a shooting.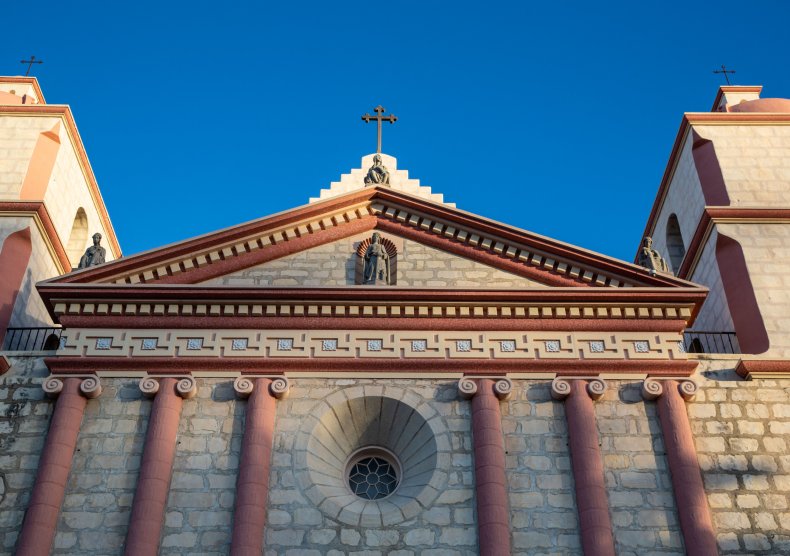 Mueller is being held on $1 million bail, according to Los Angeles County sheriff's jail records. The wounded deputy is expected to recover.
Tom Houston, a neighbor of the pastor, told KTTV that Mueller was a "very nice guy." He added, "I believe he was trying to defend his family."
According to 2017 Pew Research Center data analyzed for Christianity Today, white evangelicals are more likely than the average American to own a gun. Four in 10 self-identified white evangelicals said they own a gun, compared with three in 10 Americans overall.
Forty states have no restrictions on carrying firearms in places of worship, according to Giffords Law Center, despite a recent spate of church shootings.
On June 16, two people were killed and another injured in a shooting at St. Stephen's Episcopal Church in Vestavia Hills, Alabama. Another shooting killed two people as well as the gunman in the parking lot of the Cornerstone Church near Ames, Iowa, on June 2. And in May, a shooter killed one person and injured five others at the Geneva Presbyterian Church in Laguna Woods, California.
In 2015, white supremacist Dylann Roof killed nine African Americans, including pastor and state senator Clementa Pinckney, during a Bible study at the Emanuel African Methodist Episcopal Church in Charleston, South Carolina. Roof later confessed that he hoped to ignite a race war. He was convicted of 33 federal crimes including hate crimes, obstruction of religious practice and firearms charges.
Newsweek reached out to Believers' Victory International Church, the Los Angeles County Sheriff's Department and the Los Angeles Police Department for comment.