Pastor Shane Vaughn of the First Harvest Ministries in Waveland, Mississippi, claimed in a Sunday video that former President Donald Trump has put into place a "brilliant" strategy that will allow him to both reclaim the White House in 2024 and then install "his protégé that will carry his mantle for eight years."
The Christian preacher has long been an avid supporter of Trump. Following the 2020 presidential election, Vaughn made news when he stated in a video that he believed the ousted Republican leader would still serve a second term instead of President Joe Biden taking office. He has also made controversial comments related to the COVID-19 pandemic, as well as once compared Facebook's decision to suspend Trump to Satan's decision to kill Jesus.
Vaughn stated that Trump's current plan is to endorse and help fund candidates running for secretaries of state in battleground states.
"Why? He's ensuring that on his next run his secretaries are in place in the states," the pastor said. "He's putting his secretaries in there, because they are the ones that handle the counting of the election. The man is just brilliant. And people don't even see what he's doing. They don't know what he's doing. The man had it figured out before you even knew there was a problem."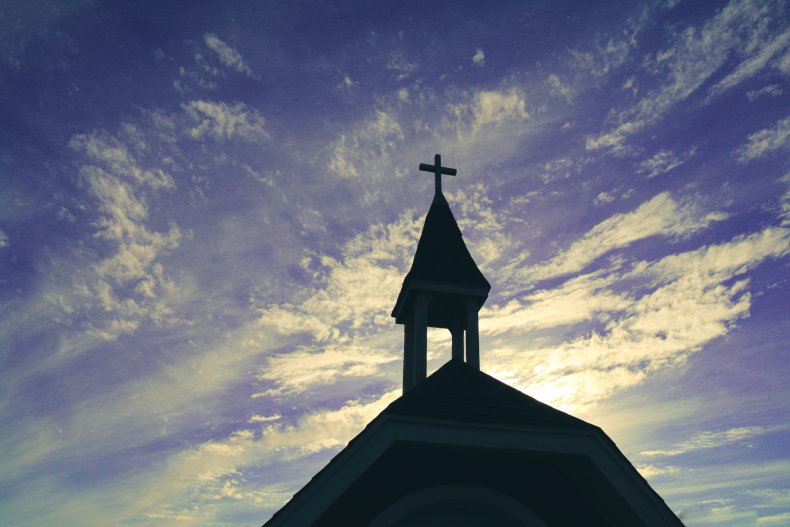 Vaughn, who also goes by the nickname "Professor Toto," entitled his video "Have you heard? TRUMP and HIS SECRETARIES?? Spread the Gossip" on the First Harvest Ministries' website.
He opened the video by saying the title was an attempt to get people's attention for some "juicy gossip," before he revealed that he wanted to lay out Trump's alleged plan. He discussed the former president's rally appearance on Saturday for Kristina Karamo in Michigan, where she is running for secretary of state.
Vaughn also asserted that Trump "was so brilliant that he actually was moved out of the way for four years so that the Bidens would bear the curse of their plans with COVID and everything else."
When discussing why Trump was no longer in office, the pastor said "losing and having something stolen are two totally separate things." He added that "God allowed him to be moved temporarily, to expose this and come back and be able to fix this mess. It's going to be phenomenal."
Trump is currently going "from state to state putting his secretaries in place that will be counting the votes," Vaughn said. Then, in 2024, Trump "will come back to fix the damage" done by the Biden administration, and his successor will then serve two terms as president "for 12 years of Trump-ism to fix this nation."
When contacted by Newsweek for comment, Vaughn emailed back a brief statement.
"We see a strategy where President Trump wishes to ensure accurate enforcement of legislative laws in the counting of ballots, especially mail-in ballots," Vaughn wrote. "We believe that the next election will demand full transparency of mail-in ballots being counted according to the law of the law as passed by the legislature and not the last-minute orders of a secretary of state."