Pat Ryan Felt 'Ground Shifting' Against GOP After Abortion Ruling
Democrat Pat Ryan said a "one-two combo" of protecting abortion rights and promising economic support were the key parts of his campaign after defeating his Republican opponent in a special election in New York.
Ryan beat GOP candidate Marcus Molinaro in the hotly contested race for New York's 19th District on Tuesday, with the bellwether election in the competitive swing seat seen as a test of how voters will react to the Supreme Court's recent decision to overturn Roe v. Wade come November's midterms.
Ryan made maintaining access to abortions a key part of his campaign and described the special election as a vote for "freedom." In comparison, Molinaro believes the decision to impose stricter access to abortions should be made on a state-by-state basis.
Speaking to MSNBC's Morning Joe on Thursday, Ryan said he was able to capitalize on the "catalyzing, energy driving" calls for rights to abortions to remain untouched and felt the "ground shifting" away from the GOP in the final few weeks of the campaign.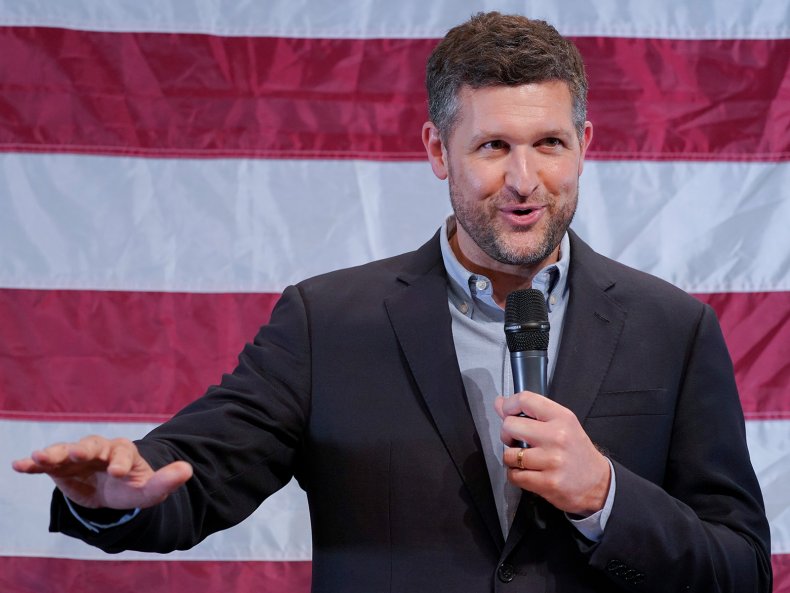 "I'm so proud that our community stood up at this moment," Ryan said. "I think it is an existential moment for our democracy and my community delivered."
Ryan added that along with protecting, abortion access, promising economic support for the people of New York's 19th District was also key to his success.
"We talked about choice, we talked about freedom and reproductive rights and abortion access. I talked a lot about economic relief too, we did both, and I think that one-two combo is the key," Ryan said. "That is where most people are at, our utility bills are out of control. My second ad talked about just hammering our utility company that's been ripping customers."
"One of the big takeaways is we have to both provide relief and fight for these freedoms, and people just want to see the fight in us right now," he added.
Ryan made a similar remark in a tweet Wednesday night following his election victory.
"We approached this race from a unifying perspective, an American perspective," Ryan wrote. "The idea that when freedom is at risk and fundamental rights are being trampled on, we stand up. We need leaders who will fight for freedom and democracy because they believe it to their core."
Despite winning the special election in the 19th District, Ryan will be running in the new 18th District come November's midterms after the boundaries were redrawn. He will be facing off against Republican Colin Schmitt for the congressional seat.
Newsweek reached out to Pat Ryan for comment.