Patrons Say Bartender Cut Off Drinks After They Booed Roe v. Wade Reversal
A group of Minnesota patrons were handed checks by a bartender who didn't like their political views, claimed a video that went viral this month.
TikTok user @dirtiestratking said he and his friends were at Nye's Bar in Minneapolis, Minnesota, on July 2. When someone in the bar mentioned the Fourth of July, his group let out a collective boo.
A bartender asked why they booed, said the customer, whose video has been viewed 3.4 million times. The group responded by referencing "women losing their rights" after the Supreme Court ruling to overturn Roe v. Wade just a week prior.
"The bartender closed us all out without asking," claimed the patron.
The demise of Roe v. Wade set off a swift fallout nationwide. The right to an abortion has already been restricted in 15 states, while still legal in other states waiting for bans to take effect. About half of states are expected to outlaw or limit access to the procedure.
Businesses quickly became embroiled in the consequences of the Supreme Court decision. Together with corporate giants including Apple, Disney, Nike, Starbucks and Meta, leading financial institutions such as CitiBank, JP Morgan and Goldman Sachs have all confirmed plans to expand their health care benefits or pay for travel costs to support abortion access.
The companies were quickly bashed by GOP representatives of states with restrictive abortion laws.
The alleged showdown at the Minneapolis bar sparked outrage from its internet audience. Some commenters who claimed to work at bars themselves said the bartender was out of line.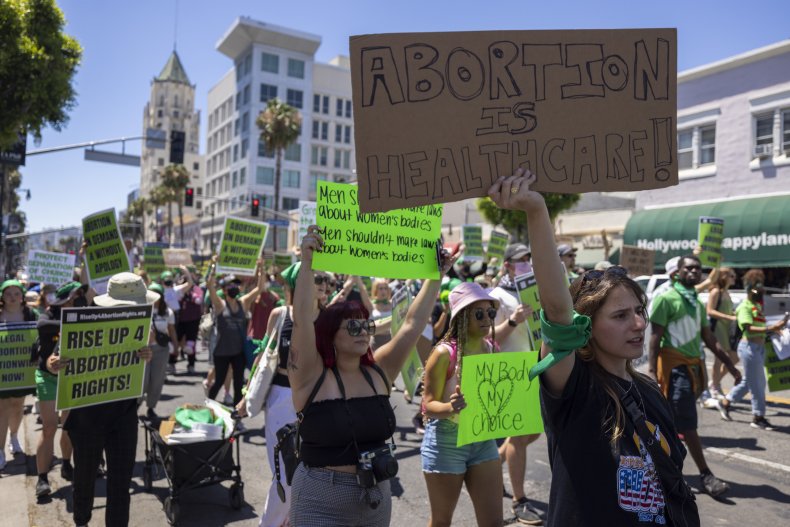 "Coming from someone that works at a bar as a bartender, I would have been fired if I gave my political view to any of my customers," commented Ashley Wester. "Unprofessional in this line of work."
"As a bartender none of your guests should know where you stand politically. Ever," agreed Haley Day.
As the video went viral, Nye's Piano Bar was flooded with a rash of contemptuous reviews on Google and Yelp.
Google reviewer Rachel Stevens, an unconfirmed member of the group recorded on TikTok, wrote that she "would never return [due] to the bartender."
"I was talking about recent events in politics with my friends and due to that the bartender tabbed us out [without] asking first," she added. "Sad this place lets their workers discriminate."
"Love love love the atmosphere here," said a sarcastic Yelp reviewer named Miranda, another possible member of the group allegedly cut off from drinks.
"My favorite part was the misogynistic male bartender deciding to close out my girlfriend's tab early. Didn't even have to ask, all happened so quick! All it took was a brief mention of her upset about the recent ruling by the Supreme Court overturning Roe v. Wade."
Newsweek reached out to @dirtiestratking and Nye's Bar for comment.