Paul Manafort Can't Be Prosecuted by New York, But Others Trump Pardoned Can't Say The Same
Paul Manafort, who chaired former President Donald Trump's 2016 presidential campaign, cannot be prosecuted for 16 felony charges in New York because of the state's double jeopardy law. Manafort was pardoned by Trump in December 2020.
Presidential pardons are only applicable to federal charges. Pardons on a state level must be granted by state pardon boards or a state governor. Receiving a pardon from Trump may not be enough to prevent other pardon recipients from being charged for offenses on a state level.
In 2018, Manafort entered a guilty plea for multiple federal charges of conspiracy, fraud and tax evasion. Manafort was charged with 16 felonies including mortgage fraud by the office of New York District Attorney Cyrus Vance in March 2019. Some observers believed Vance filed the charges in the event that Trump would issue Manafort a pardon.
"No one is above the law in the state of New York," Vance said in a March 2019 statement.
Charges filed by Vance's office were dismissed in December 2019 by a New York State Supreme Court justice. The court ruled that the state charges overlapped with the federal charges that sent Manafort to prison, violating New York's double jeopardy laws. Vance's office appealed the decision, but the New York Court of Appeals declined to hear the arguments.
"This is a case that should never have been brought because the dismissed indictment is a clear violation of New York law," said Manafort's lawyer Todd Blanche on Monday according to Reuters.
Newsweek reached out to the Manhattan District Attorney's office for comment.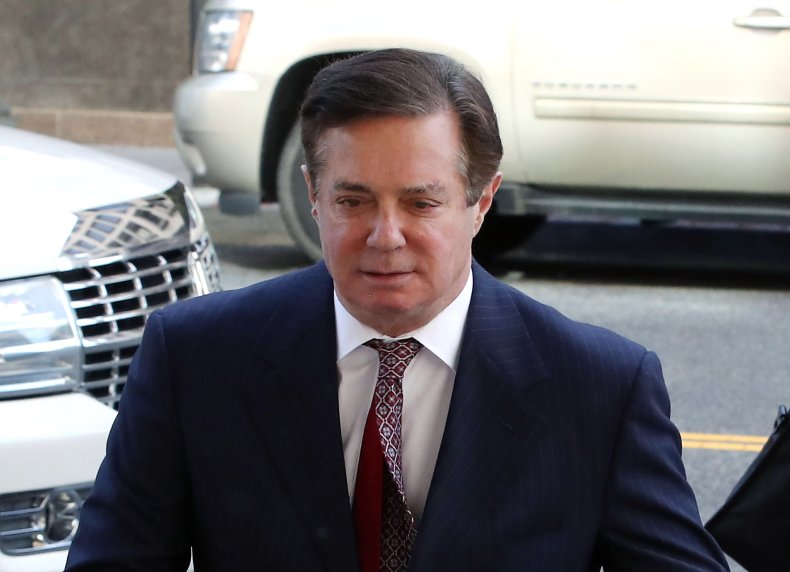 Manafort was released to home confinement in May 2020 due to the threat of COVID-19 infection in the U.S. prison system. Trump granted Manafort a "full and complete" pardon in December 2020. Manafort tweeted his thanks to Trump at the time, writing that words "cannot fully convey how grateful we are."
Trump also pardoned Steve Bannon, a former adviser, in January 2021. Bannon formerly worked for right-wing media outlets, including Breitbart. Trump's White House described Bannon as "an important leader in the conservative movement" who was "known for his political acumen."
Bannon was being investigated by the Department of Justice for his involvement in a fraud scheme that asked donors to contribute to help fund building the wall along the southern border. According to information from the DOJ, Bannon and others involved in the project misappropriated the donations. Bannon had entered a not guilty plea to the federal charges before Trump's January pardon for "charges related to fraud stemming from his involvement in a political project."
If charges are filed against Bannon in New York, then he may able to argue that the charges violate the double jeopardy law. However, Bannon was neither tried nor convicted for his crime, putting the effective usage of the double jeopardy law in doubt.
In 2019, New York lawmakers ended the "double jeopardy loophole," a provision that forbade New York prosecutors from filing charges against individuals whose state crimes were similar to federal crimes covered by presidential pardons.
Democratic New York Senator Todd Kaminsky, who sponsored the bill that closed the loophole, tweeted about a potential state investigation into Bannon's alleged crimes in February.
"If Bannon broke the law in NY," Kaminsky wrote, "he should face the consequences."