Peaky Blinders has been a hit in its native country and in the U.S., but the story of the Shelby family is soon to come to an end. The BBC and Netflix series' creator Steven Knight has revealed that the upcoming Season 6 of the show will be its last ever installment.
In a statement, Knight said: "Peaky is back and with a bang. After the enforced production delay due to the COVID pandemic, we find the family in extreme jeopardy and the stakes have never been higher. We believe this will be the best series of all and are sure that our amazing fans will love it. While the TV series will be coming to an end, the story will continue in another form."
Why Peaky Blinders has been canceled
Speaking to press after winning a BAFTA in 2018, Knight said: "My ambition is to make it a story of a family between two wars, so always I've wanted to end it with the first air raid siren in Birmingham in 1939. It'll take three more [seasons]."
At this point, the show had aired Season 4, meaning that fans were expected the show to make it up to Season 7.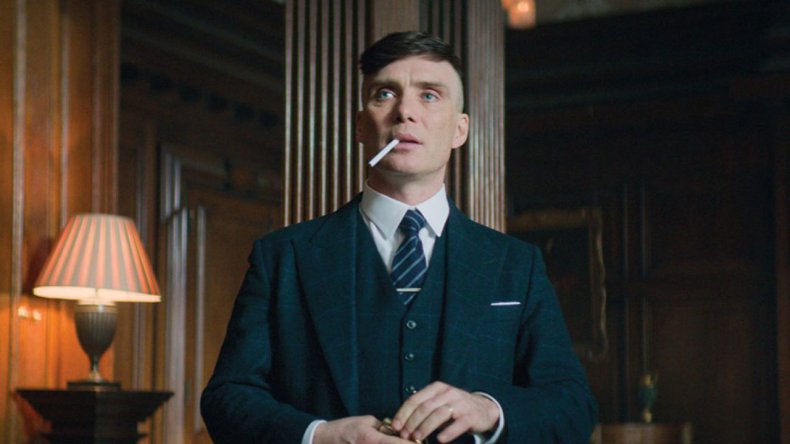 As to why the show is ending slightly earlier than fans expected, there appear to be a number of factors. Knight, for example, is busier than ever, and is having to juggle his time between Peaky Blinders and a number of other projects, including Season 2 of his Apple TV+ drama See. Per IMDB, he is also writing a Princess Diana movie starring Kristen Stewart, a Jake Gyllenhaal and Benedict Cumberbatch thriller titled Rio plus a series titled SAS: Rogue Heroes, about the formation of the British Special Forces unit. He is also an executive producer on an upcoming adaptation of Great Expectations.
Cillian Murphy also has a number of projects in the pipeline which suggest he may be ready to move on from playing Tommy Shelby after eight years in the role. As well as starring in the upcoming Quiet Place Part II, which was one of the many movies whose release date was pushed back due to the coronavirus, he is also currently filming a movie adaptation of the Michael Morpurgo book Kensuke's Kingdom, and is set to lead a movie about British countercultural icon Richard Neville.
Six seasons is also a fairly good run for a British drama, especially one with such a big budget. Similar shows which ended around the same time include Idris Elba's Luther (which ended after Season 5) or Poldark, which also ended after five seasons.
There may also be a sense of wanting to end on a high. Season 5 of the show was the most-watched yet.
As to what 'other form' the show will take now it is finishing its run on the BBC and Netflix, in 2017 plans emerged to make a musical of the series. Executive producer Caryn Mandabach told Deadline: "'It's going great, bumping along. It's not going to happen tomorrow, but we're actively meeting about it and having a blast. You can only imagine those meetings are real fun."
Peaky Blinders Season 6 is coming soon to the BBC and Netflix.