Peloton Responds As 'Billions' Character Has Heart Attack After Using Bike
Peloton has issued a statement after one of its stationary bikes had a starring role in the season premiere of yet another show. Warning: spoilers ahead.
Showtime series Billions made a splashy return to screens on Sunday and immediately got fans talking when Mike "Wags" Wagner, played by David Costabile, suffered a minor heart attack after working out on a Peloton bike.
While Wagner's heart attack proved to be non-fatal, it was notably reminiscent of the December 2021 premiere of HBO Max's And Just Like That..., which saw Chris Noth's character, John "Mr. Big" Preston, die from a heart attack after using a Peloton.
In a statement released on Peloton's official Twitter account in the hours that followed the broadcast, the company clarified that it was not involved in the scene.
"We get TV shows want to include @onepeloton to get people talking, but to be clear, we did *not* agree for our brand or IP to be used on @SHO_Billions or provide any equipment," read the statement. "As the show itself points out, cardio-vascular exercise helps people lead long, happy lives."
In an interview with USA Today, Billions producer and co-creator Brian Koppelman said that the storyline similarities with Sex and the City reboot And Just Like That... were purely coincidental, as the Showtime show's scenes were shot months ago.
"That was all in the show, written a year ago and shot in April," said Koppelman, adding that after And Just Like That... aired, they decided to make a small tweak.
"[After the And Just Like That... premiere] our phones blew up from everyone on the show texting each other," he said. "So all we did different was add one line."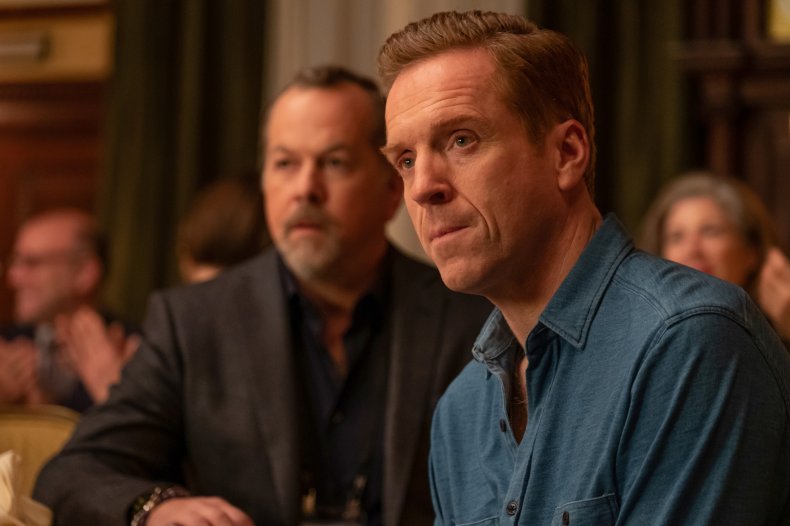 To address the similarities, a triumphant Wagner was shown returning to his office to applause from his staff, as he announced: "I'm not going out like Mr. Big."
"It would be completely out of our character not to take a swing," executive producer Beth Schacter told USA Today. "It's too good. We're going to make the joke."
While Peloton was aware that one of its bikes was going to be used in And Just Like That..., the company indicated that it didn't know about the storyline.
"HBO procured the Peloton Bike on their own," Peloton spokesperson Denise Kelly told BuzzFeed at the time. "Peloton was aware that a Bike would be used in the episode and that Jess King would be portraying a fictional Peloton instructor. Due to confidentiality reasons, HBO did not disclose the larger context surrounding the scene to Peloton in advance."
Peloton's stock price plummeted within hours of Mr. Big's death, during which the company went into damage control mode.
Preventative cardiologist Dr. Suzanne Steinbaum, who is a member of Peloton's health and wellness advisory council, said in a statement: "Mr. Big lived what many would call an extravagant lifestyle—including cocktails, cigars, and big steaks—and was at serious risk as he had a previous cardiac event in Season 6.
"These lifestyle choices and perhaps even his family history, which often is a significant factor, were the likely cause of his death. Riding his Peloton Bike may have even helped delay his cardiac event."
Steinbaum went on to state that "more than 80 percent of all cardiac-related deaths are preventable through lifestyle, diet and exercise modifications."
She said: "While 25 percent of heart attacks each year are in patients who already had one (like Mr. Big), even then they are very, very treatable.
"The lesson here is, know your numbers! It's always important to talk to your doctor, get tested, and have a healthy prevention strategy. The good news is Peloton helps you track heart rate while you ride, so you can do it safely."
All signs of a crisis appeared to be averted when Peloton teamed up with Noth and Ryan Reynolds to record and release a spoof ad that proved to be a social media hit.
However, the video was soon deleted after multiple sexual assault allegations were made against Mr. Big actor Noth. While he has denied the allegations, Noth's remaining scenes were cut from And Just Like That..., and the show's lead stars said in a joint statement that they were standing by the alleged victims.