Pennsylvania Lawmakers Subpoenaed Will 'Comply' Unless Privileged—Official
Pennsylvania Republican lawmakers who have been subpoenaed by the FBI will "certainly comply" with proceedings unless certain privileges apply, according to a Senate official.
A number of GOP House members and senators either received a federal subpoena or were visited by FBI agents at their Pennsylvania Capitol offices on Tuesday or Wednesday, PennLive reported, citing several anonymous sources.
It's unclear which lawmakers have been subpoenaed, or how many, but the subpoenas are believed to be part of an investigation into congressman Scott Perry and allegations that he tried to install electoral officials who would have declared Donald Trump the winner of the 2020 Election, according to the report.
Spokespersons for Pennsylvania's House and Senate Republican leaders didn't confirm if any of their caucus members were among those who had received a subpoena.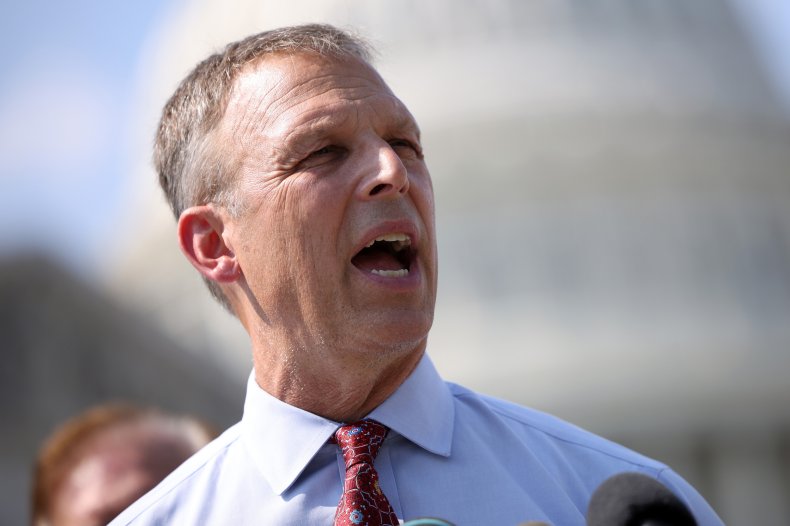 In a statement to PennLive, Jason Thompson, spokesman for the office of Senate President Pro Tempore Jake Corman, said: "Federal subpoenas typically request confidentiality from the witnesses being subpoenaed in order to avoid impediment to the ongoing investigation, so it would be inappropriate to comment on whether members have received subpoenas or not.
"If subpoenaed as witnesses, our members will certainly comply with requests for documents or information not covered by an applicable privilege," Corman added. "We have no indication that any of our members are targets of any FBI investigation."
Jason Gottesman, a spokesman for House Majority Leader Kerry Benninghoff, added that he was "unaware" of any FBI presence in the Capitol or Benninghoff's office.
"To the extent House members or staff may have been contacted by the FBI, we would not comment on a potential or ongoing investigation."
Reports of the subpoenaing of several Pennsylvania lawmakers arrived after Perry had his phone seized by federal agents on Tuesday as part of the investigation to overturn the 2020 Election results.
In a statement, Perry said federal agents didn't attempt to contact his lawyers before taking his phone, while comparing the move to the FBI search at Trump's Mar-a-Lago resort, which took place on Monday.
"DOJ chose this unnecessary and aggressive action instead of simply contacting my attorneys. These kinds of banana republic tactics should concern every citizen."
The House Select Committee investigating January 6 has alleged that Perry, along with several other GOP congressmen sought presidential pardons from Trump before he left office over their roles in attempting to overturn the 2020 election, a claim Perry denies.
Perry is also alleged to have been the one pushing for Jeffrey Clark, a little known Department of Justice official, to be installed as attorney general in order support the claim the election was rigged and send letters claiming there were voting irregularities in certain states.
Cassidy Hutchinson, a former top aide to Mark Meadows, also testified she saw the then White House Chief of Staff burning papers in his office after a meeting with Perry in the weeks following the 2020 Election.
Perry has been contacted for comment.