Pennsylvania Republicans have doubled down on their review of the 2020 presidential election after an audit backed by former President Donald Trump in Arizona's Maricopa County reaffirmed President Joe Biden's win.
Jake Corman, a Republican who serves as the Pennsylvania state Senate President Pro Tempore, called for a new review of his state's election results in August after significant pressure from Trump and supporters of the former president. Trump and his allies continue to baselessly claim that the 2020 election was "rigged" in favor of Biden, despite failing to provide evidence to substantiate the extraordinary allegation.
Arizona state Senate Republicans hired Florida-based Cyber Ninjas to conduct a controversial audit in the spring. The final report released Friday showed that Biden actually gained an insignificant amount of votes while Trump received minimally less than in the official tally. Although the Arizona audit—and other reviews in states across the country—have not uncovered widespread fraud, Pennsylvania Republicans insist their efforts are still necessary.
"Protecting the integrity of Pennsylvanians' election system is not only critical to the overall function of our country, but also secures Pennsylvania's unique role as a state within the fabric of our nation by allowing Pennsylvanians to express our state's culture, demographic, and geographic diversity through our voting process," Republican state Senator Cris Dush, a Jefferson County Republican leading Pennsylvania's review, said in Friday night statement, The Philadelphia Inquirer reported.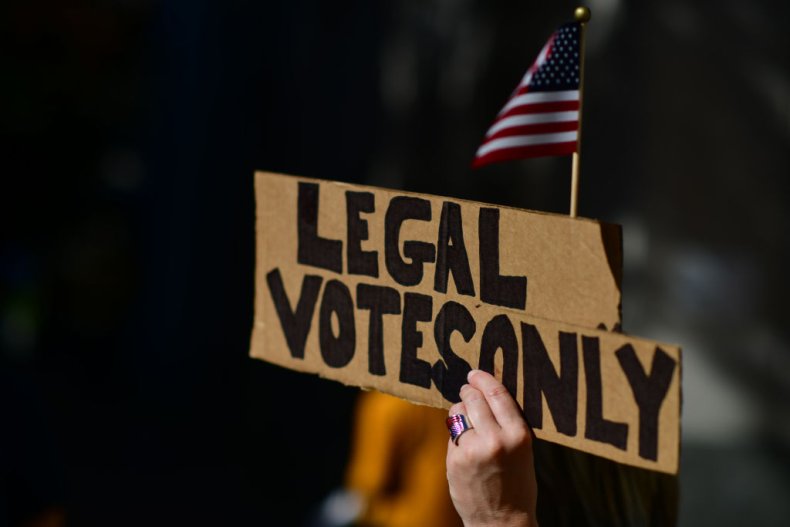 "It is for these reasons, that Pennsylvania and other states must have certainty in the oversight and integrity of their state's voting system," Dush insisted.
Biden beat Trump in Pennsylvania by more than 80,000 votes—a substantially larger margin than in Arizona, where he had just over 10,000 more. But Corman, Dush and other Pennsylvania Republicans have argued that a review is necessary to ensure election integrity.
"To continue its legislative investigation into the integrity of recent elections, the Senate Intergovernmental Operations Committee voted to issue subpoenas for a variety of materials from the Pennsylvania Department of State," Corman wrote in a newsletter to constituents this week.
Trump attacked Corman earlier this year for not launching an investigation into the election results sooner. "Why is State Senator Jake Corman of Pennsylvania fighting so hard that there not be a Forensic Audit of the 2020 Presidential Election Scam? Corman is fighting as though he were a Radical Left Democrat, saying that a Forensic Audit of Pennsylvania not take place," the former president said in a mid-June statement.
Despite a lack of evidence to corroborate allegations of widespread fraud, Trump and Republican allies across the country continue to insist the election was "rigged" or "stolen." Dozens of election challenges filed by the former president and his allies have already failed in state and federal courts. Even judges appointed by Trump and fellow Republicans have dismissed the claims.
Meanwhile, previous audits and recounts in key battleground states have consistently reaffirmed Biden's win. Former Attorney General William Barr, who was widely viewed as one of Trump's most loyal Cabinet members, said in December that there was "no evidence" to support allegations of widespread voter fraud.
Newsweek reached out to Trump's press office for comment but did not immediately receive a response.