Pentagon May Have Purposefully Hidden Spy Balloon From Trump: Republican
Florida Republican Representative Mike Waltz claimed Monday that the Pentagon may have previously hidden information about a Chinese spy balloon from former President Donald Trump.
During a recent interview with Fox Business News's Varney & Co., Waltz was asked about reports that spy balloons flew over the United States during Trump's administration.
"My office has been briefed by the office of the Secretary of Defense of the current Pentagon that it happened over Florida, it happened over Texas and that it's happened before. We have more detailed questions but what is unclear...did the Pentagon under the Trump administration brief the Trump White House and give them the option to take action or did they decide not to brief them for whatever reason?" Waltz said.
"And there is some speculation, I talked to Trump White House officials over the weekend, that the Pentagon deliberately did it because they thought Trump would be too provocative and too aggressive," he said.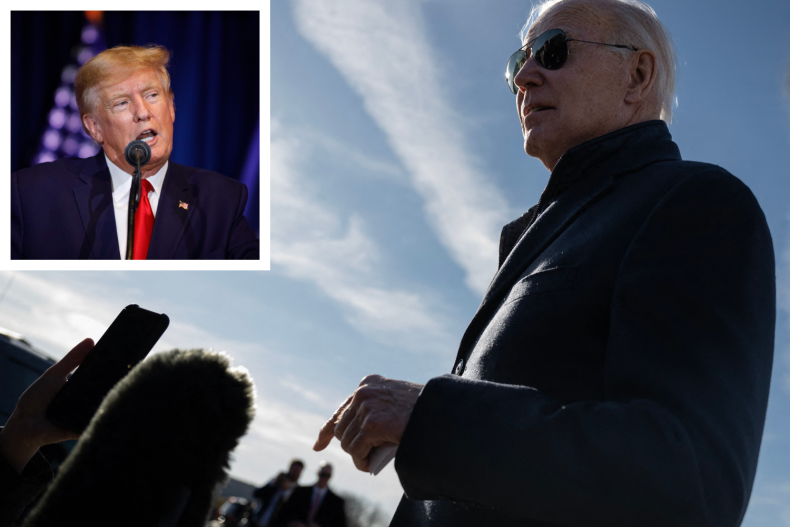 On Saturday, President Joe Biden announced that members of the U.S. military had shot down a Chinese balloon after it flew over several parts of the country. Biden initially faced criticism from many Republicans for not acting quicker in combatting the balloon, including from Trump.
However, shortly after the balloon was shot down, reports revealed that similar Chinese spy balloons flew over the U.S. on different occasions during the time Trump was in office.
On Saturday, a senior U.S. defense official told reporters that "PRC [People's Republic of China] government surveillance balloons transited the continental United States briefly at least three times during the prior administration and once that we know of at the beginning of this administration, but never for this duration of time.
"We spoke directly with Chinese officials through multiple channels, but rather than address their intrusion into our airspace, the PRC put out an explanation that lacked any credibility," the official said.
While speaking with Fox News over the weekend, Trump denied the claims and said, "It never happened with us under the Trump administration and if it did, we would have shot it down immediately."
"It's disinformation," the former president added.
China has denied that the aircraft was being used for surveillance purposes, with Foreign Ministry spokesperson Mao Ning saying on Monday that the balloon was a "civilian airship."
"China will resolutely uphold the relevant company's legitimate rights and interests, and at the same time reserving the right to take further actions in response," China's Foreign Ministry said in a statement over the weekend.
When reached for comment, a spokesperson for Waltz's office told Newsweek that the Republican representative was sharing concerns he learned from Trump administration officials.