People Want Music From Billie Eilish, Kendrick Lamar—Not Politics | Opinion
The return of the Glastonbury festival after two years away during the pandemic has coincided with an increasing return to politicized music.
Headliners Kendrick Lamar and Billie Eilish's performances at the festival in England were full of sloganeering statements, which is surely more exciting than listening to beige singer-songwriters of recent times like George Ezra, Ellie Goulding, Lewis Capaldi and Freya Ridings, who can't muster an opinion between them.
There's just one problem: Outside Glastonbury's echo chamber of a crowd, who cares?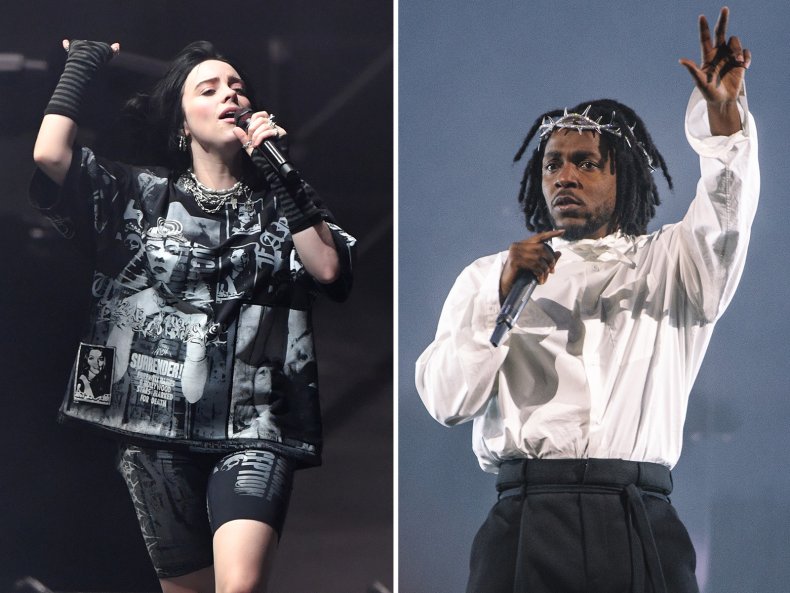 The music industry is the biggest bell jar there is. Statements about climate change and gender identity at Glastonbury were preaching to the converted in the crowd, while seeming smug to many of the BBC audience who'd only tuned in to see Paul McCartney and Noel Gallagher do the hits.
Looking more broadly, if musicians speaking out really had any effect, then Hillary Clinton would have demolished Donald Trump in 2016. If a musical crowd's adoration served as any barometer, U.K. lawmaker Jeremy Corbyn (Britain's version of Bernie Sanders) would have just stood for a second term after his own 80-seat parliamentary majority in the 2017 general election.
Historically, music and its followers have always tended to the left while, dating back to the 1980s, any musician who isn't a confirmed left-winger tends to be dismissed. Electronic pioneer Gary Numan was an early victim of cancel culture when he said he voted Conservative under Margaret Thatcher's British government, his career promptly tailspinning for such cultural heresy.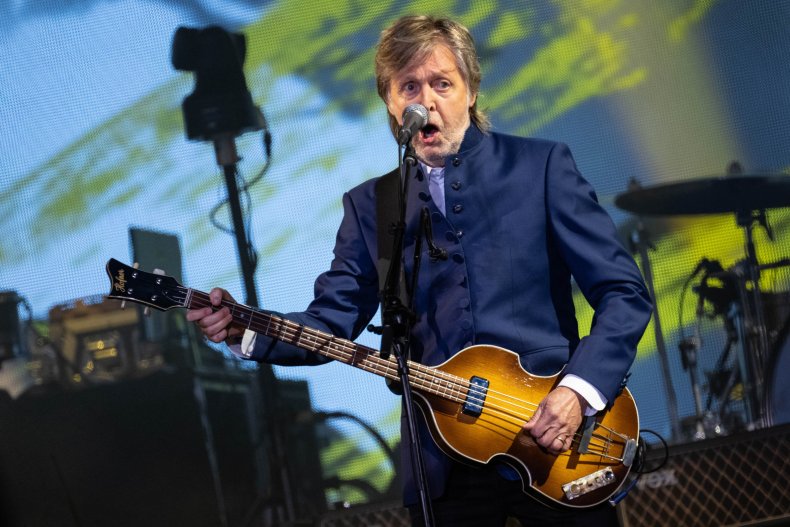 Many of the era's pop stars instead united as Red Wedge, a campaign of gigs created to help Neil Kinnock oust Thatcher in the 1987 election. However, keen students of political history might recall that, despite their efforts, Kinnock didn't actually become prime minister. In fact, Red Wedge co-founder Paul Weller later admitted: "Red Wedge was an eye-opener. It brought me full circle in how I feel about politics. It's a game and I've very little interest in it now."
Cheesy rapper Kid Rock and veteran rocker Ted Nugent were virtually the only musicians to back Trump. They've been vilified ever since, while Clinton was vociferously supported by superstars such as Madonna, Bruce Springsteen and Lady Gaga.
Those cultural gatekeepers seem to forget that being able to write a punchy, concise lyric isn't the same as patiently persuading someone to your cause. In the U.K., the #grime4corbyn movement of cutting-edge grime musicians backing Jeremy Corbyn in 2017 was just as ineffective. Soon realising Jezza [Corbyn] was a busted flush, its proponents including AJ Tracey and Novelist admitted less than two years later during 2019's general election that they felt no affinity to Corbyn's Labour Party.
Obviously musicians should protest whoever's in power. They should try to raise awareness, not least because some of the resulting anthems are fully-fledged dancefloor bangers. Political change doesn't happen in a vacuum, and Lamar's spectacular show at the weekend was exactly the sort of theatrical and commanding performance Glastonbury fans deserve from a headliner.
If, along the way, he incites some young fans to vote, great. Billie Eilish turning London's O2 arena vegan and hosting climate change events at her residency there feels jarring, but so it should, because I'm 49 and I should get irked by 20-year-old pop stars' behavior.
But musicians shouldn't expect their pronouncements to be treated seriously as deep insight by the wider public. By all means have your say on Boris Johnson's many failings, badmouth Donald Trump and slam the injustices you see around you. Just be prepared for the fact many would rather you played another hit instead of reciting what you learned that morning from Twitter.
John Earls writes about music for national newspapers and magazines, including Record Collector, Classic Pop and NME. The views expressed in this article are the writer's own.
For an alternate opinion, read: When Celebrities Speak out About Roe v. Wade, People Listen