Democratic presidential candidate Pete Buttigieg warned on Saturday that white supremacy almost led to the downfall of the United States in the past and could potentially do so again in the future.
White supremacy "is the only issue that almost ended this country," Buttigieg said during a weekend campaign event in Iowa, ABC News reported. "We've had a lot of challenges in this country, but the one that actually almost ended this country in the Civil War was white supremacy," the South Bend, Indiana, mayor and Afghanistan veteran pointed out.
"It could be the lurking issue that ends this country in the future, if we don't wrangle it down in our time," he cautioned.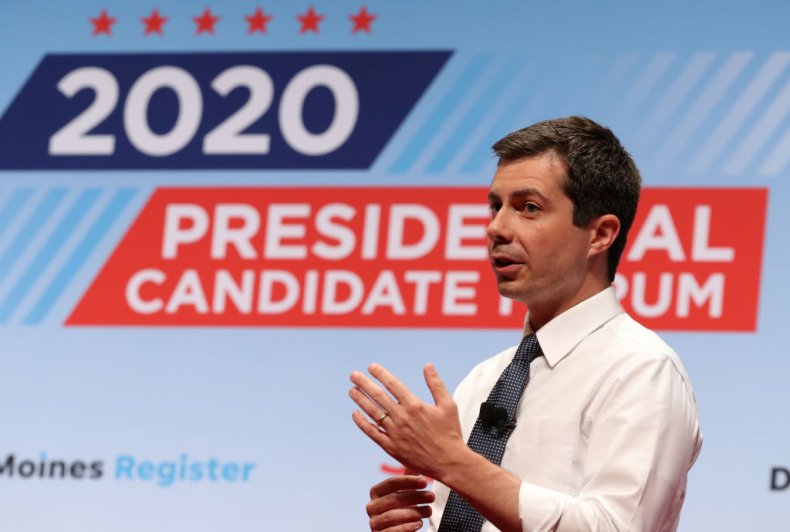 As Buttigieg pointed out, the Civil War was fought over the issue of slavery between 1861 and 1865. Former President Abraham Lincoln was an abolitionist and after his election, the southern states of the U.S. rebelled against the union, announcing they had seceded because they feared northern lawmakers would force them to abolish slavery. The North won the war against the Confederacy, slavery was abolished and black Americans were — eventually — guaranteed equal rights under the Constitution, although systemic and implicit racism still often led to significant inequalities within society.
"The entire American experiment is at stake in whether we can manage to deliver prosperity in a way that your race has no bearing on your income, your wealth, your employment opportunities, your experience with criminal justice [and] your ability to vote," Buttigieg said Saturday.
"We're just not there and we won't get there until we acknowledge that replacing a racist historical structure with a more neutral current one is not enough," he asserted.
The presidential candidate's comments came after a week of President Donald Trump using racist rhetoric to attack progressive Democratic Congresswomen Rashida Tlaib of Michigan, Alexandria Ocasio-Cortez of New York, Ayanna Pressley of Massachusetts and Ilhan Omar of Minnesota — all women of color. Trump originally stated that the women should "go back" to the countries they came from, despite them being American citizens.
His supporters subsequently echoed that sentiment at a North Carolina campaign rally, where they chanted "send her back" for nearly 15 seconds after the president mentioned Omar, the only one fo the four born outside the U.S.
Omar was born in Somalia and immigrated with her family to the U.S. as a young girl. She was naturalized as a citizen two decades ago. But the Trump administration has labeled her and her fellow progressive congresswomen "anti-American" because they are critical of the president's policies.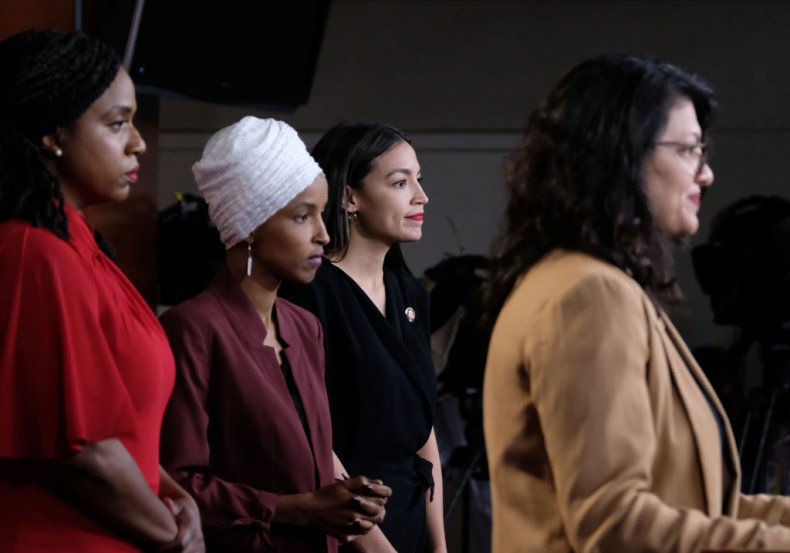 Democrats and some Republicans have blasted the attacks on the congresswomen from the White House, saying that they are "racist" and "xenophobic." Analysts have pointed out that there is a long racist history in the U.S. of people telling non-white Americans to "go back" to their countries, even when their families may have immigrated to the U.S. many generations ago. The House of Representatives, which is led by Democrats, also voted last week to officially condemn the president's remarks as racist. Only four Republicans and independent Representative Justin Amash of Michigan, who officially left the GOP earlier this month, voted in favor of the condemnation along with their Demcoratic colleagues.
But Trump and his supporters have continued to double down on the attacks. On Sunday, the president posted to Twitter: "I don't believe the four Congresswomen are capable of loving our Country." He added that "they should apologize to America."
Ocasio-Cortez responded by tweeting out a list of the policies that her, the other three congresswomen and many progressives nationwide support.
"We fight to guarantee: healthcare, public college & student loan forgiveness, enviro protections, living wages, basic human rights," the representative wrote. "We don't take a dime of corporate money, either," she continued. "You: Jack up drug prices, Appoint [Secretary of Education] Betsy DeVos to scam student loans, Hurt immigrant kids."
According to the Southern Poverty Law Center, there has been a significant uptick in new hate groups under Trump's candidacy and presidency. "Amid the era of Trump, hate groups have increased once again, rising 30 percent over the past four years," a recent report said. Last year also "marked the fourth year in a row that hate group numbers increased after a short period of decline. In the previous four-year period, the number of groups fell by 23 percent."