Peter Thiel at RNC: 'I Am Proud to Be Gay'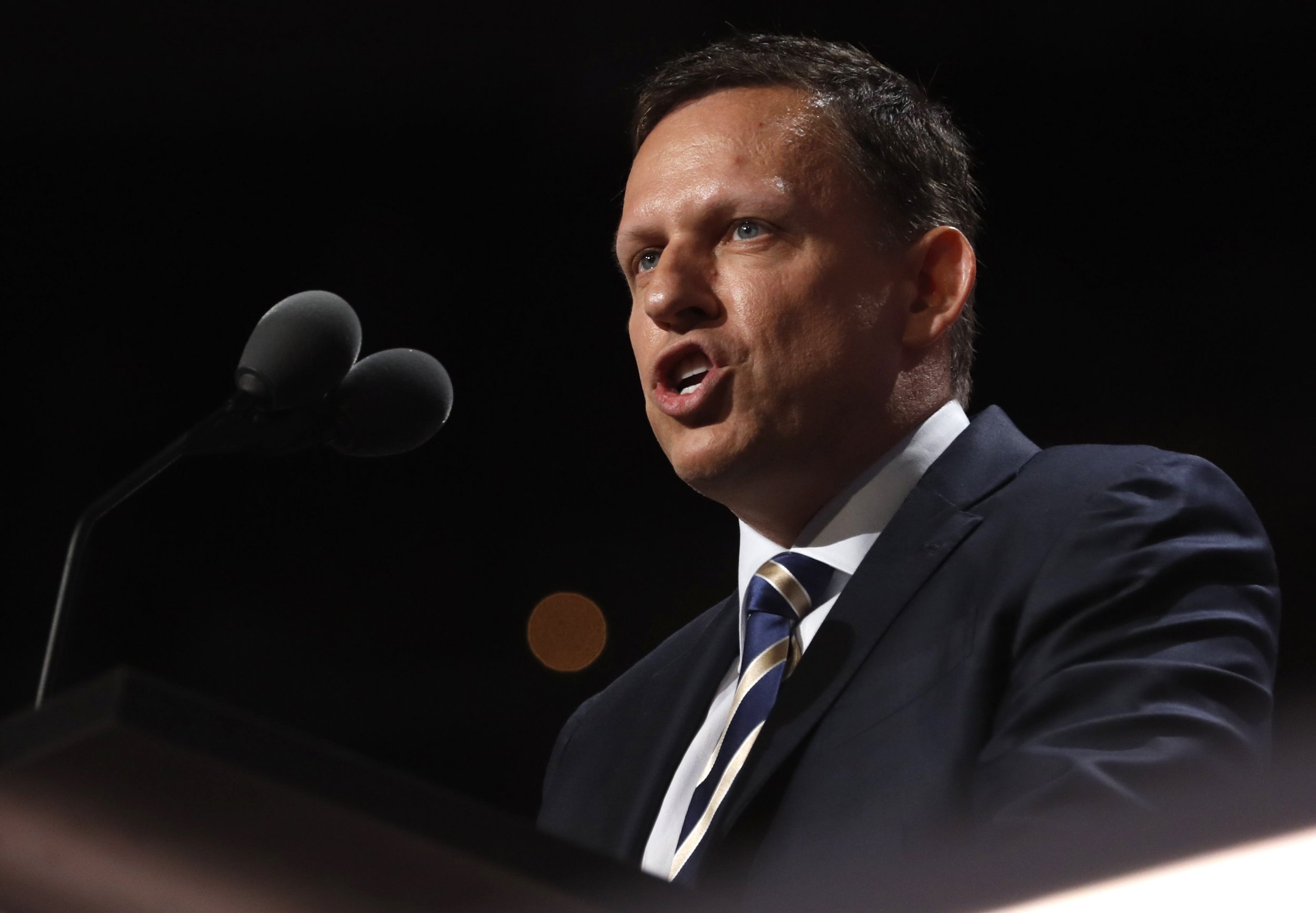 Peter Thiel, the billionaire co-founder of PayPal, became on Thursday the first speaker at a Republican National Convention to announce that he's gay.
"Of course, every American has a unique identity," he said at the Quicken Loans Arena in Cleveland on the fourth night of the RNC. "I am proud to be gay. I am proud to be a Republican. But most of all, I am proud to be an American."
Thiel is one of few conservatives in the largely liberal Silicon Valley. In his speech, he said he doesn't pretend to agree with every part of the GOP platform, and that fighting over such issues as transgender bathroom bills is a distraction from the larger problems Americans face.
"When I was a kid, the great debate was about how to defeat the Soviet Union. And we won," Thiel said. "Now we are told that the great debate is about who gets to use which bathroom.... Who cares?"
The last time a gay speaker addressed the RNC was in 2000. But then Arizona Representative Jim Kolbe, who is openly gay, didn't mention his sexuality.
Thiel, a major Facebook investor and one of the country's premier venture capitalists, said Trump is the only candidate being honest about the country's economic decline.
His support of Trump has been polarizing. But it's far from his first encounter with controversy. In May, Thiel revealed he had secretly financed lawsuits against Gawker, including one made by Hulk Hogan. The wrestler sued the news outlet for publishing an excerpt of a sex tape of him in 2012. Thiel was allegedly angered by a 2007 blog post on Valleywag, a now-defunct Gawker publication, which outed him as gay.
Before backing Trump, Thiel had previously gambled on ex-Trump rival Carly Fiorina in her run for president with a $2 million donation. After she dropped out of the race in February, Thiel pledged to attend the RNC as a delegate in support of Trump.
On Thursday, he made good on that pledge in a historic way.